Exposed: BJP fooled its own followers with a jumla on a Savarkar memorial in France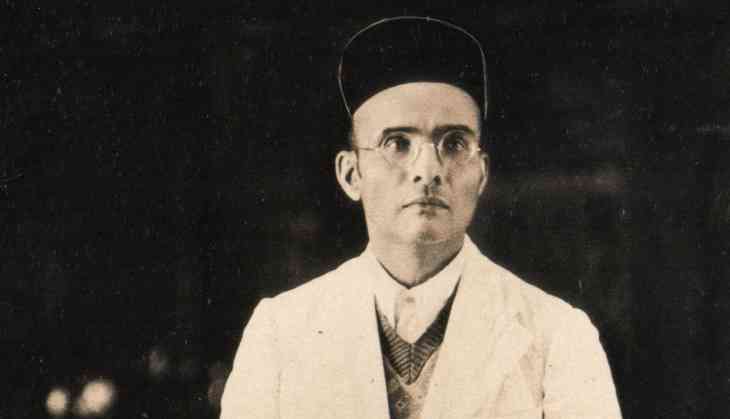 An old demand by the BJP for a memorial dedicated to VD Savarkar in France has been exposed as merely an exercise in drumming up emotions.
The early Hindutva proponent had made a failed attempt to escape from British captivity in France's Marseilles in 1910. Even though he failed and was captured again, Hindutva enthusiasts want a memorial to come up in France to commemorate only the attempt.
For nearly last two decades, the BJP has tried to corner Congress-led governments for their stand on the memorial. The late Gopinath Munde and former deputy prime minister LK Advani, in July 2009, told the Parliament that the Mayor of Marseilles had expressed willingness to install the said memorial and had asked Government of India if it had any objections.
The BJP leaders tried to put the then UPA government on the mat by asking it to clear its position on the issue. The government, expectedly, was evasive and the BJP tried to use it to further drum up sentiments in the Hindutva camp.
Cut to 2018. BJP has been in power for over four years now with a brute majority in the Lok Sabha. If Marseilles was indeed ready to honour Savarkar, the Narendra Modi-government should have ideally have at least got the ball rolling as far as the memorial is concerned.
However, the government has just informed the Parliament that it has no such plans. BJP MP Poonam Mahajan, also Munde's niece, had sought to know from the Ministry of External Affairs whether the Mayor of Marseilles has "earmarked land for the construction of Swatantrya Vir Vinayak Damodar Savarkar's memorial/statue whose expenses shall be borne by the Government".
While the government's considered response to that question was a polite and curt "no", it also went on to clarify that the government really had no plans for such a memorial (http://164.100.47.194/Loksabha/Questions/QResult15.aspx?qref=71332&lsno=16). To Mahajan's question asking "whether the Government proposes to construct a Savarkar's memorial at Marseilles", the MEA replied that the "Ministry of Culture has conveyed that no formal proposal has been received for the construction of Veer Savarkar's memorial / statute at Marseilles in France".
Is the Savarkar memorial also a jumla that the BJP has been promising to its own followers for decades now? Mahajan's response is awaited.