Explained: Why the CPI (M) Plenum is crucial for the Left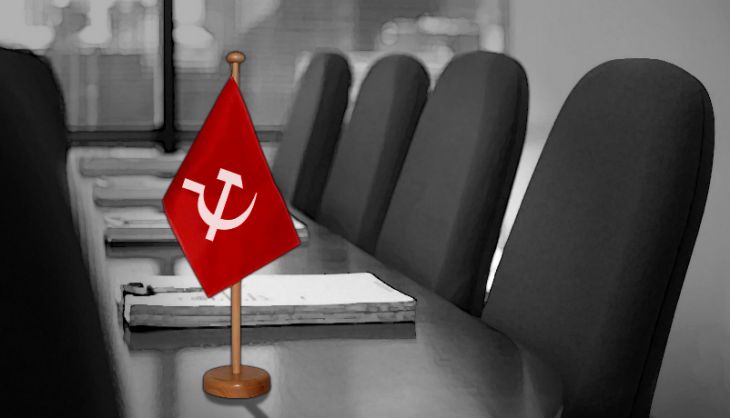 The meet
CPI (M) is holding its plenum in Kolkata to discuss pressing issues
This is only the third plenum in the party\'s 51-year history
It\'s been 37 years since the last one
The context
The party in general and the Left in particular has been on slippery ground for years
CPI (M) will try to thrash out its future course and structural changes
More in the story
What are the key focus areas of the plenum?
Will the plenum be enough for CPI (M)\'s turn around?
One question that continues to irk Indian politics is 'What will happen to the Left in India?'
In the past decade or so politics in India has been increasingly driven by proponents of an open economy. At the same time, once-strong Left parties like the CPI and the CPI (M) have steadily ceded ground.
From 43 members in 2004, the Communist Party of India (Marxist)'s strength fell in the Lok Sabha to 10 last year.
Also read - Voters dissatisfied with Nitish & Lalu will choose us, not BJP, says CPI(ML) chief
In 2011, the CPM-led Left Front lost the West Bengal Assembly polls to Mamata Banerjee's Trinamool Congress after 34 years. And it doesn't look like it will do much better in next year's state polls.
Will the party, and the larger Left Front, regain political importance? Or will it only be downhill from here? Will the CPI (M) drive any major change in its strategy or its organisational structure?
Political observers and analysts will expect answers to these questions to emerge from the party's Kolkata plenum (27-31 December).
A plenum is different from the party Congresses that the CPI (M) holds every few years, where all party members vote on key issues, including on matters of short- and medium-term electoral strategy.
At a plenum, representative delegates deliberate on where the party stands vis-a-vis changing times and how it should change its larger approach and vision. These may not result in specific decisions, but that doesn't undermine the significance of a plenum.
At a plenum, representative delegates deliberate on where the party stands vis-a-vis changing times
This plenum is only the third in 51 years of the CPI (M)'s existence; and it comes 37 years after the second. So why did it take this long?
"A plenum is in response to larger political and economic changes the country undergoes," said CPI (M) politburo member Md Salim.
"The first plenum was held in 1968, barely four years after the party was founded. That's when the party had to refine its ideological line. Then in 1978, after the Emergency we had the first non-Congress government at the Centre. So we had to decide how to respond to political upheavals," said Salim, also a Lok Sabha member.
Lost opportunities
There could have been many more plenums: In the early '90s, just after economic liberalisation, or to discuss how the party could have adapted itself to coalition raj, or even during the previous NDA government in the early 2000s.
Not using these key changes in economics and politics to rethink things seems to have cost the party dearly, as is evident from how it has failed to really strike root anywhere other than West Bengal, Kerala and Tripura. Still, better late than never.
The current plenum has to discuss how the party should react to a liberalised India, a globalised world and the Modi government at the Centre. Hopefully, delegates will also mull over how the once robust party can re-contextualise itself according to today's times, which are so different from the days when the party was founded.
Also read - 7 must-know facts about one of India's oldest politicians, AB Bardhan
Every plenum has a theme. The theme for this one is 'organisation': 436 delegates from various regions are working out organisational responses to social, cultural, economic and political challenges the CPI (M) faces today.
Key concerns
A confidential 60-page draft organisational report, that I had the chance to read, lays out the topics for discussion. It has been divided into three broad segments - organisational structure, mass fronts and people's movements. Umpteen concerns have been raised, but four are key:
First, Democratic Centralism: Simply put, the term defines how the party's central leadership - the Polit Bureau and Central Committee - interacts with other party units, such as those at the state. At present, reports suggest, these linkages are weak and need strengthening.
This can be done by either expanding central bodies, so there are more members at the centre of coordination; or by setting some protocols, possibly allowing for more autonomy, so that, say, state committees don't have to wait for the central leadership's nod on some things, while there's a larger agreement on a party line with respect to key issues.
Second, representation: Around 81% of party members are from the working class. But they make up only a little over 58% of district committees, and just over 38% of state committees. The central committee has barely 26.5% of its members from this class.
More than 20% party members are from scheduled castes, but they are only 8% of state committees. However, the numbers are better for scheduled tribes (more than 7% of party members; nearly 6% of state committees) and Muslims (over 9% party members; more than 5% in state committees).
Only five states (Tripura, Karnataka, Assam, Delhi and Andhra Pradesh) have more than 20% of women members. Kerala has nearly 16% and West Bengal just above 10%. From 2008 to this year the membership of 'youth' (those below 30 years) went up from 16.7% to 20%, but a declining trend was visible in some states.
Third, expansion: In 2002, the CPI (M) selected Assam, Bihar, Jharkhand, Maharashtra and Uttar Pradesh as priority states to expand into. Papers presented at the plenum acknowledge that "no worthwhile progress was made in concentrating efforts and resources" in these states.
Unless the party takes such a focused, priority-based plan for expansion seriously, future efforts will fail too.
Unless a movement is coordinated with social media today, it is unlikely to pick up on a mass scale
Finally, there is the question of mass struggles and people's movements. It was through such agitations that the CPI(M) had originally established its base.
However, in the recent past the Left has hardly been at the forefront of such movements, be it the India Against Corruption movement or the Land Bill protests. On the other hand, movements that the Left supported or fronts such as Kisan Sabha and Agricultural Worker's Union, have hardly caught the public imagination.
Contrast such attempts with Mamata Banerjee's agitations in Nandigram, Singur or on the Rizwanur issue at the state level, and the Left will be found lacking. The plenum papers don't emphasise this, but that may be because the CPI (M) hasn't yet adjusted itself to a post-mass media India.
Unless a movement is coordinated with electronic and social media today, it is unlikely to pick up on a mass scale. The party cannot afford to ignore new-age optics.
Other issues
The plenum is also likely to discuss smaller issues, including funding concerns and pension for office bearers.
According to party rules, 70% of funds should be collected from the masses - through smaller amounts paid as membership fees or levies - rather than from big donors. Other political parties, however, collect lump sums from big donors, which puts the CPI (M) at a disadvantage. It may need to allow at least 50% of funds to be from private donations.
The pension issue may seem trivial, but it will encourage older office bearers to retire, freeing up space for younger ones.
Most questions put to leaders at daily press conferences were about electoral strategy, especially the possibilities of an alliance with the Congress. Leaders, however, doggedly refused to answer the questions, insisting that the plenum's focus was on larger organisational issues and electoral strategy will only be deliberated come the new year.
Making such a concerted effort to look away from immediate electoral goals and taking time out to focus on macro issues might be the only way for the party to avoid an imminent organisational, ideological and identity crisis.
Whether or not the plenum bears fruit will turn on how effectively the leaders use this platform and on how they implement the discussions.
Meanwhile, after what feels like ages, the Left seems to have come alive in Kolkata. Red flags have come up along key roads in the city, often accompanied by plenum posters. The Brigade Ground rally to kick off the plenum was reportedly attended by over 10 lakh people.
"You were asking me about youth in the party," General Secretary Sitaram Yechury said at a presser on the second day of the Plenum. "Perhaps the rally has alleviated some of your fears."
More in Catch - CPI(M) demands that Chandigarh airport be renamed after Bhagat Singh and not RSS idealogue
Meet Natesan, the man who may give BJP a foothold in Kerala