EC cancels Bhattacharya's nomination for Bengal RS poll. Will CPI(M) move court?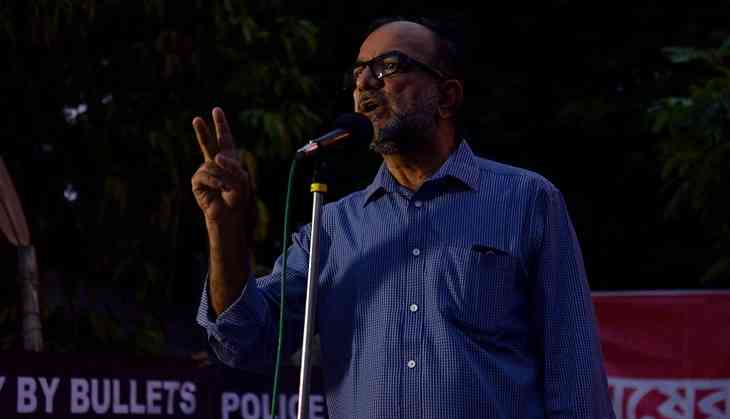 (Saikat Paul/ Pacific Press/LightRocket/Getty Images)
The Bengal Election Commission has rejected the nomination papers of CPI(M) leader Bikash Ranjan Bhattacharya, who was contesting for the sixth seat in Rajya Sabha, as he failed to submit the nomination papers on time.
This has paved the way for smooth win for Congress candidate Pradip Bhattacharya.
Bhattacharya reportedly could not submit an additional affidavit before nominations closed at 3 pm on 28 July after which state Assembly secretary Jayanta Koley refused to accept the affidavit. After scrutiny, state election commission officials said, it was revealed that there were mistakes in his nomination papers a well.
The elections for six Rajya Sabha seats from West Bengal will be held on 8 August. CPI(M) has said that they will approach the Election Commission and challenge the decision legally.
Conspiracy theories
According to several CPI(M) leaders, this cancellation has occurred because of All India Trinamool Congress leaders, whom they say played their hand in not allowing Bhattacharya to contest the elections.
On the other hand, Congress and AITC leaders have said that the CPI(M) leader did not really want to contest the election, which is why he failed to submit his papers on time.
"They (TMC) have desperately tried not to allow Bhattacharya to contest the election as they knew that if Bhattacharya contested the election, then he could have won. As a result, the State Election Commission has deliberately rejected the nomination paper without giving any substantial reason," says CPI(M) leader Sujan Chakraborty.
CPI(M) leader Surjya Kanta Mishra said, "We will look at all the nomination papers that were submitted to the State Election Commission and then decide whether to move the court or not. Bhattacharya, being a seasoned lawyer, will himself look into this matter."
Despite this development, there are many who believe that this is the result of an internal feud within the Left party after Sitaram Yechury's name was rejected for the Rajya Sabha as he had already completed two terms.
Amol Mukherjee, a political analyst and the former principal of Presidency College believes the current crisis can be attributed to that development. "I think the Bhattacharya did not want to contest the election, but was forced to file his papers because of party pressure."
But according to Partha Chatterjee, the state parliamentary affairs minister, the "CPI(M) is unnecessary trying to create a political controversy".
"We feel that CPI(M) does not want to contest the election. The secret understanding between BJP and CPI(M) has become clear yet again," he said.
Acknowledging the development, Pradip Bhattacharya, the Congress candidate said that he does not want to be part of any political controversy.