Didi's canteen? Bengal to provide subsidised food through makeshift canteens run by women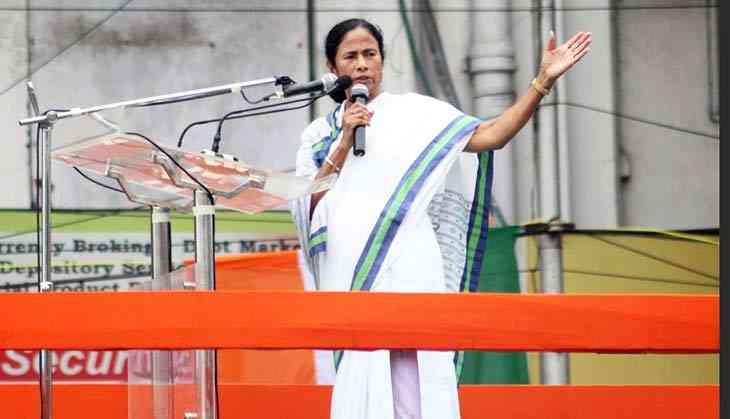 The West Bengal government has decided to provide subsidised cooked food in around 100 panchyats and municipalities in the state.
The project named "Ekushe Annapurna" will kick off from 1 May and makeshift canteens will be set up in different locations in the state to provide food to the people. The meal provided would contain dal, rice, vegetables and fish curry. The rates are highly subsidised. One plate of non-vegetarian food will be Rs 21 and one vegetarian meal would be just Rs 10.
The main objective is to provide the poor clean and nutritious food at a minimal price. Ekhushe Annapurna project is based on the Amma canteens in Tamil Nadu and Indira canteens in Karnataka. The first phase of canteens will be set up near Rashbehari Avenue, Ruby Hospital and Gariahat in Kolkata.
A senior official of the state government said "We conducted a survey and found that there is demand for cooked food , especially in remote village where people have to walk a few miles to get their food. As a result we have decided to set up canteens so that people do face difficulty in getting a wholesome meal. It was decided that the canteens will be run by women's self-help groups".
It may be mentioned that in most states, the food that is served in these canteens is keeping in mind the local diet and preferences. In Rajasthan, the Annapurna canteens serves traditional dishes like khichdi, rice and dal. In Andhra Pradesh, idli and curd rice can be found on the menu while in Delhi, the Aam Aadmi Canteen provides roti, rice, dal and vegetables. . In Orissa , the canteens serve dalma, a traditional lentil dish with vegetables.
According to West Bengal's food minister Jyotipriyo Mullick, "The project will help the poor get cooked food at an affordable price and our main objective is to provide balanced wholesome meal to reduce malnutrition."
According to Opposition parties, the project has been started to woo the poor ahead of the Panchayat elections.
Dilip Ghosh state BJP president said" Trinamool Congress can adopt any measures to woo the poor but we are confident of increasing our vote share in the coming Panchayat elections. They may start a project but it needs to be implemented properly".