Did RSS kill Mahatma Gandhi? Parties raise questions following Golwalkar expose
Catch Team
| Updated on: 7 February 2017, 1:21 IST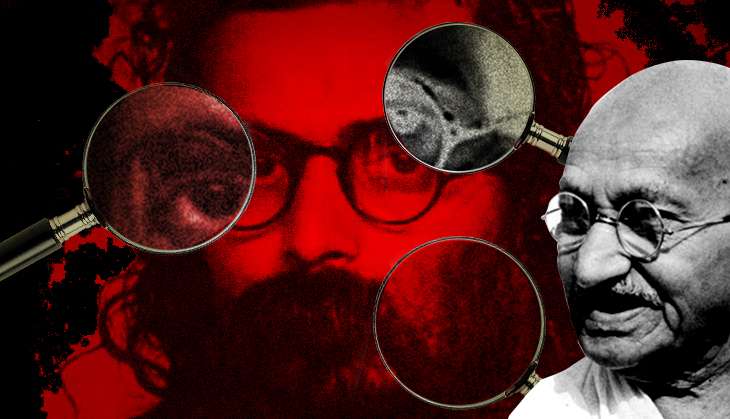 Catch's report on the CID papers that talk about former RSS chief MS Golwalkar's threat to 'silence' Mahatma Gandhi has found unequivocal endorsement across the political spectrum as well as from historians. Most political parties, with the obvious exception of the BJP, have said the papers' revelations are in sync with other evidence of that time that points towards the Rashtriya Swayamsevak Sangh's (RSS) role in Gandhi's assassination.
Congress spokesperson Priyanka Chaturvedi said, "Your report is a vindication of what has been recorded over and over again by historians. It's not just our party, but qualified and respected historians have recorded how RSS had a huge problem with Mahatma Gandhi. They cannot deny that Nathuram Godse was a member of their organisation. Though they have a history of getting their foot soldiers do the dirty work and then dissociating themselves from it."
ALSO READ: Exclusive: RSS chief Golwalkar threatened to kill Gandhi - 1947 CID report
Chaturvedi also said that all historical records of the independence movement show that RSS was "anti-Gandhi" and "anti-Nehru" and would "rather eliminate them than become part of their freedom struggle." She added that the nature of the RSS still hasn't changed and that even if it wants to hide behind "the mask of inclusiveness" today, it cannot. "They cannot change their basic ideology that is hostile to Dalits and other minorities," Chaturvedi said.
AAP leader and Deputy Chief Minister of Delhi Manish Sisodia told Catch that he was "hardly surprised at this revelation since the ideology "espoused by Golwalkar and RSS has no place for anybody except Hindus". Sisodia noted that "Muslims, Sikhs and Christians are nothing more than tenants to them" while "Gandhiji had dreamed of a country that would not discriminate between religions". "The killing of a towering personality like Gandhi cannot be the result of a single person's thinking. Obviously, others were also involved in this conspiracy," he added.
Senior Congress leader Mani Shankar Aiyar observed that Nathuram Godse may not have been an RSS member on 30 January, 1948, but he had joined the Sangh in 1935. In fact, his brother Gopal Godse maintained till the end of his life that Nathuram Godse was a Swayamsevak, Aiyar added. He also argued that even if it is accepted, for argument's sake, that Godse was only related to Hindu Mahasabha, it must not be forgotten that former deputy prime minister L K Advani has demanded 'Bharat Ratna' for VD Savarkar, who was one of Mahasabha's foremost leaders. "These people", Aiyar added, had vitiated the communal atmosphere during the time of independence, "propagating the idea that anyone killing the apostle of peace would be a true patriot".
JD(U) MP K C Tyagi said that he fully agreed with the evidence presented by Catch and further recalled a letter written by the then Home Minister Sardar Vallabhbhai Patel to Golwalkar and Shyama Prasad Mookerjee, founder of the BJP's precursor Jan Sangh. The letter was in response to an appeal made by Golwalkar and Mookerjee to lift the ban on RSS that had been imposed after Gandhi's assassination. Tyagi said Patel had written to them that RSS and Hindu Mahasabha had run a "hate-campaign" against Gandhi and had distributed sweets after his death.
Tyagi said nothing could be more authentic than Patel's observations on the issue and they prove the RSS' involvement. He urged BJP that now that it too sees Patel as its icon, it should accept his word on the issue.
RJD's national spokesperson Manoj Jha said that he strongly believed that Catch's report was in sync with other evidence of the 1940s. He added that the way contemporary discussion on Gandhi's assassination has evolved makes it crystal clear that he was killed by an ideology that was of the RSS.
Agreeing with Catch's findings, historian Dilip Simeon said "This is the closest we'll ever get to a smoking gun. This (the police records published in the story) is a very powerful, very damning piece of indicative information".
He further said that this is the farthest one can get as far as the RSS' role in Mahatma Gandhi's assassination is concerned.
"Matters like these cannot be adjudicated in a court of law, it's best to leave historical matters of this nature to public debate. There are all kinds of circumstantial evidence available. Clinching proof, of course, will not be available as a secret organisation will not maintain records or minutes of the meeting. And the RSS is obviously not going to open up its records. So this is the closest we'll get. Let's just leave it to the public and the historians," he said.
Edited by Aditya Menon
ALSO READ: Apologise or visit SC frequently: RSS to Rahul Gandhi
ALSO READ: Hindu Mahasabha commemorates Nathuram Godse's death anniversary; BJP, RSS condemn event