Did Indira or Maneckshaw go to a Shakha? - Congress asks Manohar Parrikar
Catch Team
| Updated on: 10 February 2017, 1:45 IST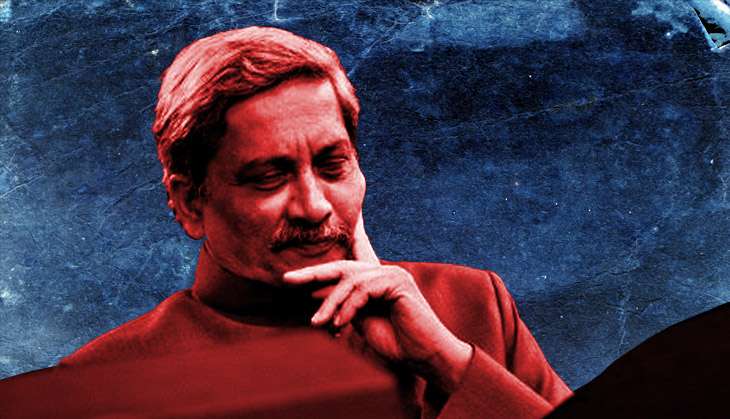 Defence Minister Manohar Parrikar created yet another controversy on Monday when he credited the Rashtriya Swayamsewk Sangh (RSS) for covert surgical strikes across the Line of Control on 28 September. His statement gave Congress yet another opportunity to lash out at Parrikar calling him a "national embarrassment".
"Defence Minister is very quick to credit everyone from mythology to the RSS for the operations along the LoC. This leads to two inescapable conclusions. One is that Manohar Parrikar does not deserve to be the defence minister of India, this man is a national embarrassment," said Congress spokesperson Manish Tewari.
Training guns at Parrikar, Tewari said that the Congress asked the defence minister and the BJP whether former Prime Minister Lal Bahadur Shastri go to a RSS shakha? "Did Prime Minister Mrs Indira Gandhi, who created Bangladesh, go to a RSS shakha? Did former defence minister Shri Jagjivan Ram go to a RSS shakha? Did Field Marshal Sam Manekshaw and Lt General JS Aurora go to a shakha?" Tewari asked.
Earlier in the day, while speaking at the "Know Your Army" event organised at the Nirma University campus in Ahmedabad, Parrikar said, "Maybe the RSS teaching was the basic tool. I wonder that a Prime Minister from land of Mahatma Gandhi and a defence minister from Goa are a different kind of combination and that the equation was quite different maybe the RSS teachings were there, but this was very different kind of combination".
Adding to this, reacting to those seeking proof of the surgical strikes, Parrikar said that people will never get convinced even if solid proof is given. "When Indian Army does something we should remember that this is one of the world's best, professional, brave and an army with high integrity," he added.
"What's wrong with him?" asked Tewari who went on to quote Parrikar's earlier statements where he compared the Army to Hanuman who did not know its prowess until he pointed out to them about their strength and capacity. Accusing Parrikar of politicising the issue, Congress said that it was he who had earlier claimed it to be the first of its kind of surgical strike and that no such action has been done before.
The Congress claimed that though it has never questioned the army's version on surgical strikes but did raise doubts about the motives of these strikes that the party believed were more for "domestic consumption" rather than for "changing the behaviour of Pakistan".
The Congress also criticised Prime Minister Narendra Modi for the Goa declaration of the recently conculded BRICS summit which it claimed doesn't even mention the word terror in its condemnation. A day after the Prime Minister termed Pakistan as the "Mother-ship of Terrorism," Tewari said,
"Despite all the rhetoric and the laser sharp discourse on terror, an isolating Pakistan, what you have is just one sundry remark, one little generic remark in almost 20 paragraph Goa declaration. And what does it say; we strongly condemn the recent several attacks against some BRICS countries including that in India," Tewari added.
Calling the Goan declaration of the BRICS summit as an example of government's "absolute and abject failure", the Congress criticised the Modi government for not being able to convince its interlocutors that Uri attack was a terrorist strike.
"While there is a mention of everything from ISIS to Syria to Afghanistan to the Israel and Palestinian question, there is no reference to Pakistan in the entire Goa declaration? Therefore, where the government is suppose to speak, where its diplomacy is suppose to its job, there the government is an abject failure. Why Pakistan based terror outfits not mentioned? Why there is no reference to Pakistan in the entire Goa declaration," asked Tewari.