Dayashankar Singh is upping personal attacks on Mayawati. Here's why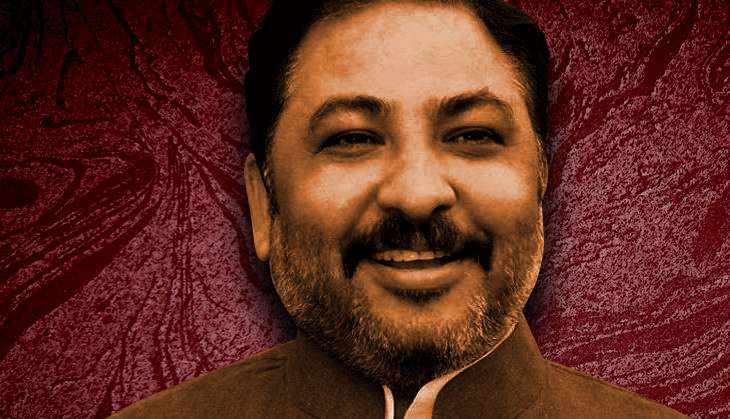 In four months the expelled vice-president of BJP's Uttar Pradesh unit - Dayashankar Singh, has compared BSP supremo Mayawati to a prostitute and a dog. He has called her greedy, deceitful and a coward several times.
Singh, who till recently was BJP's Thakur face in the poll-bound state, doesn't really lack experience in public speaking and politics. On the face of it, there are no conceivable gains for Singh or his former party through his persistent personal attacks on Mayawati.
He's suffered for the comments he made against Mayawati in June this year. Singh was expelled from the party and jailed for a brief while. He had caused his party serious embarrassment, leaving it with no other choice but to apologise repeatedly in Parliament and in the state.
His political obituaries were written and he seemed to have scared away several sections of voters well before even political campaigning had begun in Uttar Pradesh.
Especially at a time BJP was already on the back foot due to the social movements and large-scale outrage against Dalit atrocities.
Foot in the mouth
On 21 June Singh called Mayawati 'worse than a prostitute' for 'auctioning tickets of her party to the highest bidder', in a meeting in Mau.
Again, this Sunday, in a public meeting in Mainpuri, UP, Singh compared Mayawati to a dog. "She is a greedy woman and is like a dog that chases speeding motorcycle in lanes, but steps back when the vehicle stops," he said.
Singh went on to claim that Mayawati and her family members and associates, including her brother Anand Kumar and political advisor Satish Mishra, had "minted crores through dubious deals". He also called her "deceitful" and a "coward".
Singh claimed to have been misquoted when asked to explain his comments, saying that it was Mayawati actually who compared BJP workers to dogs, despite evidence in form of a video footage.
BJP spokespersons in the state responded to Singh's words by saying that they had expelled him and therefore they weren't really responsible for his comments anymore.
A well crafted plan?
But it's hard to believe that Singh's continued diatribe against Mayawati was another slip of the tongue. Could this be part of a deliberate plan to consolidate Thakur votes? To polarise the influential Thakur section towards the BJP without taking blame for his words?
One thing to note would be the fact that Singh has continued to appeal to Thakur votes even after being expelled from BJP. His wife usually has been the face of such public meetings.
Several times the husband-wife duo have talked about the "Hurt Thakur pride and disrespected Kshatriya community," because of the BSP backlash following Singh's 21 June comments.
Several local BJP leaders have been spotted at their rallies which have been conducted mostly in the areas of Western UP like Mau, Ballia, Mainpuri and Agra.
These meetings have been organised by Akhil Bharatiya Kshatriya Mahasabha, which is known to have close links to BJP.
And of course, there have been strong rumours of Singh's wife Swati being given a ticket in the upcoming polls, and of BJP using Singh to rally Kshatriya votes in the state.
Cutting him off
A senior BJP state leader said the party did not really need Singh, despite his Thakur following.
"Look we have enough Thakur leaders in the party. We have Rajnath Singh, VK Singh, Mahendra Singh. There is no dearth of Thakur faces in the party. And because we have expelled him we can't really respond and take responsibility for his words," said Chandra Mohan, state spokesperson for BJP.
On the question of whether his wife was being considered for a ticket, Mohan said "it is a question about the future and we cannot respond to it in the present. If she comes into the party then we'll talk about it."
Another BJP spokesperson, Manoj Mohan, was slightly more candid and spoke more plainly about Swati Singh's role in the upcoming polls, "at this moment we cannot rule out anything."
Right campaigns
Party insiders say that Dayashankar has been campaigning in Western UP areas, in the bases of Thakur voters, with some success.
Thakurs account for almost 8% of the total population of the state. While Thakurs aren't numerically strong, they have enjoyed some political influence in the state for some time.
But while Dayashankar may be rallying Thakur votes, ultimately for the BJP, he will still not get back to the prominence that he enjoyed before 21 June, say party sources.
"Look even within the Thakur lobby in the party there are some serious difference of opinions. Rajnath Singh, a huge Thakur leader himself, may not want to be the UP CM candidate but he's trying to project his son Pankaj within the party. Which is why Dayashankar may not be able to crawl back to the prominence he once enjoyed," said the source.
But being a Thakur leader Dayashankar doesn't seem to have any other option but to try and work for BJP from the outside. And because he's publicly been attacking Mayawati and calling her names, he has also closed doors to joining any other party at such a time, the source added.
Congress has been rallying against Singh and has been demanding action against him. And SP's Thakur face, Amar Singh, has enough clout in the community.
Considering all these factors Singh's attack on Mayawati and his rallies in Kshatriya belt are only likely to increase further as polls near the state.
Edited by Jhinuk Sen
Also read: Arrest Dayashankar Singh for his misogynistic remark, demands Mayawati
Also read: Lucknow: BSP workers stage protest against Dayashankar Singh, demand his arrest
Also read: Dayashankar Singh is an 'illegitimate child': BSP MLA's response to 'prostitute' barb
Also read: Bihar court orders FIR against Amit Shah, Daya Shankar Singh for remarks about Mayawati
Also read: BJP's Lakshmi Bai: Dayashankar Singh's wife Swati party's new trump card