Cow politics: the Constituent Assembly got it wrong. We need to fix it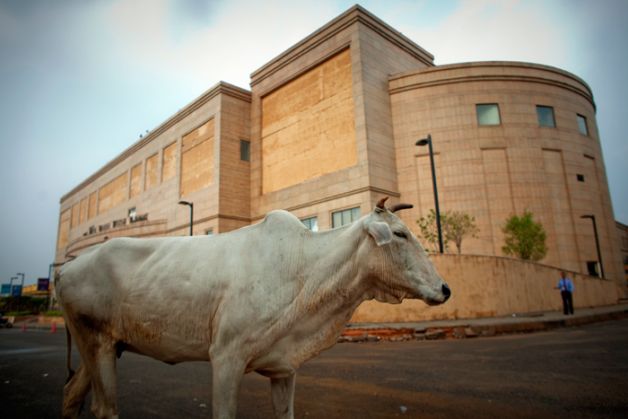 The article
Article 48 of the Indian Constitution deals very vaguely with the issue of cow slaughter
It says since bovines are milch and draught animals, they shouldn\'t be slaughtered
The decision
Two Muslim members of the Constituent Assembly pointed out this \'deliberate\' vagueness
They were open to discussing a blanket ban, if the Hindus wanted one on religious grounds
But the reason given for Article 48 was economic grounds and \'modern and scientific\' agriculture
More in the story
How beef laws in some states are at conflict with culture of others
Why do Hindu cattle owners sell them, knowing exactly what their fate will be?
In the midst of the present brouhaha across the country over cow slaughter, it's interesting to look back at Sir Syed Muhammad Sa'adulla's words to the Constituent Assembly of India in 1947.
Sa'adulla was the first Chief Minister of Assam, and the only person from north-east India to be elected to the drafting committee of the Constituent Assembly.
He had said: "I am a Muslim, as everyone knows. In my religious book, the Holy Quran, there is an injunction to the Muslims, saying 'La Ikraba fid Din', or, there ought to be no compulsion in the name of religion. I therefore do not like to use my veto when my Hindu brethren want to place this matter in our Constitution from the religious point of view.
"I do not also want to obstruct the framers of our Constitution, I mean the Constituent Assembly, if they come out in the open and say directly: 'This is part of our religion. The cow should be protected from slaughter and therefore we want its provision either in the Fundamental Rights or in the Directive Principles'.
"But those who put it on the economic front, as the honourable member who spoke before me said, do create a suspicion in the minds of many that the ingrained Hindu feeling against cow slaughter is being satisfied by the backdoor."
The original mistake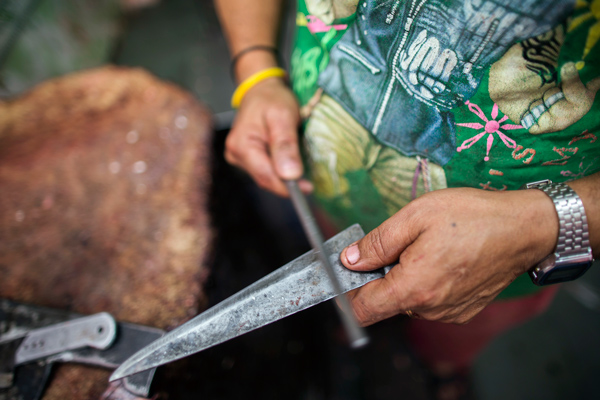 The Constituent Assembly should probably have heeded Sa'adulla's advice. Because 68 years down the line, its failure to have a blanket ban on cow slaughter, on religious grounds, seems to have landed India in a quagmire. Things have gone from controversial to dangerous, even fatal.
Instead, the Constituent Assembly gave us Article 48, which urges the State to take steps for prohibiting slaughter of cows and calves and other milch and draught cattle. The objective, it states, is to organise agriculture and animal husbandry on 'modern and scientific lines'.
Article 48 of the Constitution prohibits cow slaughter because they are milch and draught animals
Sa'adulla was not the only one. Another member of the drafting committee, ZH Lari, from the UP Legislative Assembly, had called it 'vague phraseology' and observed that "the preceding portion of the clause speaking about modern and scientific agriculture and the subsequent portion banning slaughter of cattle do not fit in with each other".
The Government of India has so far avoided the enactment of a central legislation prohibiting cow-slaughter. However, urged by Article 48 of the Constitution and domestic politics, various state governments have gone ahead. Delhi is one such state.
The Delhi law
The Delhi Agricultural Cattle Preservation Act was passed in 1994, under the BJP government led by Chief Minister Madan Lal Khurana. The Act prohibits slaughter, transport, export, sale, purchase, disposal and possession of flesh of "cows of all ages", "calves of cows of all ages", bulls and bullocks within the National Capital Territory of Delhi. It also prohibits the possession of flesh of these animals slaughtered outside Delhi.
It is this Act that Delhi Police Commissioner BS Bassi referred to while justifying police action at Kerala House in the Capital on 26 October. Police acted on a complaint by the Hindu Sena, an organisation claiming to work for the creation of a Hindu nation, that beef was being served at Kerala House.
This complaint, and the resultant police action, was wrong at many levels.
Gap between law and reality
Delhi's cow protection law, irrespective of whether it serves 'modern agriculture' or a section of Hindus who hold the cow dear, does not recognise a socio-economic reality.
Cows, bulls and bullocks do not serve milch and draught purposes throughout their lives. With age, cows stop giving milk and bulls and bullocks cease to have the strength to pull loads.
Once this happens, the cost of sheltering and feeding them becomes a burden for their poor owners, who eventually end up selling them. A large number of bovines end up in abattoirs, contributing to India's booming beef trade.
It is due to the vague Article 48 that a duality exists. Only some states have banned cow slaughter
This is a reality given due cognisance by cow protection laws in states like West Bengal. The West Bengal Animal Slaughter Control Act of 1950 deems fit for slaughter any cow, calf, bull, bullock or buffalo that "is over 14 years of age and unfit for work or breeding", or "has become permanently incapacitated from work or breeding due to age, injury, deformity or any incurable disease".
It is a clever way of circumventing the duplicity of Article 48. Why don't lawmakers, who are now decrying the rise of intolerance in the country, ask for amending the two-dozen provincial laws that ban cow slaughter?
Buff or beef, why should it matter?
Cow owners across the country are predominantly Hindus, and know the likely fate of the animal when they sell it. The question is, why do they silently support this agenda of bigotry? Better yet, why doesn't anyone demand a clear cut stand on the issue?
Kerala House officials have said on record that they serve only buffalo meat, not cow meat. They only list it on their menu cards as beef to give a sense of familiarity to their guests from the south Indian state, where it is not prohibited. It is, in fact, a delicacy enjoyed by all communities.
In Delhi, however, it's only buffalo meat that is not prohibited by law.
The fact that Kerala House is forced to serve buffalo meat in disguise is in itself a testimony to our national predicament.
An eatery has been forced into a dilemma - it has to choose whether to celebrate its local cuisine and break the law, or abide by the law and lose business.
Must Kerala House be allowed to operate only in Kerala? Why has the law been brought into this unseemly conflict with culture?
Had the Constituent Assembly followed Sa'adulla and Lari's advice, possibly no one would have been a victim of this dilemma, which has been used as a sinister political instrument.
It is high time we put an end to this politics of hatred, by demanding a clear stand on the issue. Sans riders, sans caveats.