Congress is trying to overhaul its Odisha unit. But it might be too late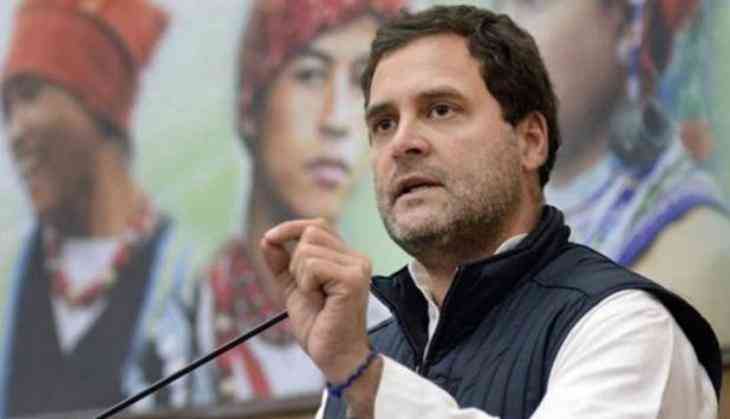 Continuing the process of overhauling its organisational structure, the Congress on Friday replaced Odisha's general secretary in charge BK Hariprasad with Jitendra Singh. Congress president Rahul Gandhi during his concluding speech at the party's plenary session in Delhi had promised to make major changes in the organisation stressing over the need to infuse young blood at the decision making level. It is for this reason that the party has chosen a younger Singh over Hariprasad to manage party's state unit which has been in shambles for long.
It is no secret that Congress in Odisha is a divided house with many groups within the party squabbling over who gets to lead the state unit. This infighting has hurt the party so much that it has now yielded the opposition space to BJP which has made giant inroads in the state. So, it was not surprising that on the day when Singh assumed the charge, several senior leaders from Ganjam district resigned dealing yet another major blow to the party.
Among those who resigned include former Union minister Chandra Sekhar Sahu, Odisha PCC secretary Bikram Kumar Panda and district Congress committee president Bhagaban Gantayat. In addition, five corporators from Berhampur municipal corporation also tendered their resignation. Without naming anyone, Sahu told media that they will join a party that has maintained secularism leading to speculations of them joining BJD.
In fact, Sahu and Panda were recently made members of the AICC and had attended party's plenary session where Rahul had made a strong pitch for reviving the party. None of that seemed to have moved the Odisha leadership which has been at loggerheads with the central leadership over OPCC chief Prasad Harichandan's removal. In the past several months, senior leaders from the state have been making beeline in Delhi pleading Rahul to remove Harichandan from the post to end factionalism within the party.
However, they have failed to persuade Rahul from taking the step which according to political analysts has consigned the Congress to a third spot in the state. Citing the party's performance in the the recently held Bijepur by-polls, these analysts believe that the Congress would suffer a similar fate in the 2019 Assembly elections and General elections. Even local leadership does not shy away from accepting how factionalism has hampered party's chances of making any sort of comeback in the near future.
A senior Congress leader from the state claimed that Harichandan has not yet been removed because there is no leadership in the state. "In Odisha, everyone is a leader and since there is no genuine leadership it has made matters worse. However, there is no denying the fact that Harichandan needs to go but there needs to be a consensus which has been missing. If the decision is not made at the earliest, there is strong possibility of Congress leaders joining other political parties," he said.
Odisha based political analyst, Kedar Mishra, agreed and said that in the run up to polls, several other leaders will switch to BJD considering it is a natural choice for Congress leaders. "Congress' decision of sticking with Hariharan will decimate the party in the state. By sticking with Hariharan, the Congress is on a suicide mode and it won't be surprising if the party is completely wiped out in the coming elections. They have not been able to protect their old bastions like Koraput and Ganjam districts, so how can one expect them to do well in other parts," he said.
According to him, in the last years, the Congress has failed to organise any major programme, activity or protest leading to their party cadres becoming hopeless. "In these circumstances, it is obvious for them to join BJD considering it is in power and will come back to power in 2019 yet again. Nothing seems to be happening for Congress right now and it will continue to remain so even after 2019. Congress has lost the plot in the state and could have a similar fate as it has in Tripura where it secured on 2% vote share," he added.
Mishra argued that the changes made at the organisational level are less likely to bring any changes in the popularity of the party. He pointed how BJD and BJP have started booth level campaigning while Congress is still busy sorting the leadership crisis. "I will not be surprised if Congress' entire legislative party joins BJD or BJP. There is no logic as to why Rahul is fond of Harichandan who has no mass appeal. At a time when BJD is facing 19 years of anti-incumbency and Modi wave is on decline, Harchandan is not to be seen anywhere. He should have led from the front but that is certainly not happening," he added.
Meanwhile, NSUI leader Auro Prasad Mishra is hopeful that Singh being given the charge of the state will certainly help in reviving the party. He agreed that infighting and lack of funds is certainly hurting the party but is hopeful that Rahul would turn things around. "We need a better political strategy and our political management needs to improve. Moreover, deserving candidates should be given responsibilities," he said.
Auro is of the view that the party is not in the position to form government in 2019 and that it needs to work at the booth level to ensure a better performance in 2019. According to him, "Candidate selection remains the key and the senior leadership has to ensure that deserving candidate makes the cut. One must realise that we are fighting against parties that are not hesitating on investing crores for one seat. To counter that, we must be better prepared."
For Mishra, it is Congress' central leadership that should take all the blame. He mentioned how the party has not been able to build a single big movement against the government which is enjoying its free run in the state. "It seems that 2019 elections would be a bipolar one with BJD and BJP fighting to form the government. This will further weaken the Congress which will be advantage BJP on the longer run considering even BJD has not invested much in the next generation of leaders," he claimed.
Amid all this, these leaders and analysts believe that Singh's introduction to Odisha politics is a welcome move and will benefit party on the longer run. Singh had earlier been part of the three member committee which was dispatched to the state by Congress president to get a sense from state leaders. After detailed consultations with local leadership, Singh and others submitted their report to Rahul.
There are strong possibilities of Harichandan being removed in the ongoing organisation reshuffle and names of Bhaktcharan Das and Niranjan Patnaik are doing the rounds. It is being speculated that Das, who is 11 years younger to Patnaik, could emerge as the party's consensual candidate to lead the state unit.
Meanwhile, in other major organisational change, veteran leader and Sonia Gandhi's confidant Janardan Dwivedi was replaced by former Rajasthan chief minister Ashok Gehlot as general secretary in-charge of organisation and training. The latter seemed to have made quite an impression on the newly elected president considering he was a constant feature of Rahul's entourage during his election campaign in Gujarat.
Gehlot's elevation is also a sign of how Rahul has cemented Sachin Pilot's position in Rajasthan which goes to polls later this year. Pilot has been running an aggressive campaign in the state against BJP chief minister Vasundhara Raje and this will further strengthen his claim in the state.
In other developments, Congress MP from Hingoli in Maharashtra, Rajeev Satav, has been appointed as the AICC in-charge of Gujarat while Lalji Desai was chosen as the chief organiser of Seva Dal in place of Mahendra Joshi. Rahul also appointed Yashomati Thakur as secretary and she will be assisting AICC general secretary and Karnataka in-charge KC Venugopal.