Calcutta to China: The neighbours will have Mamata visiting the country in June this year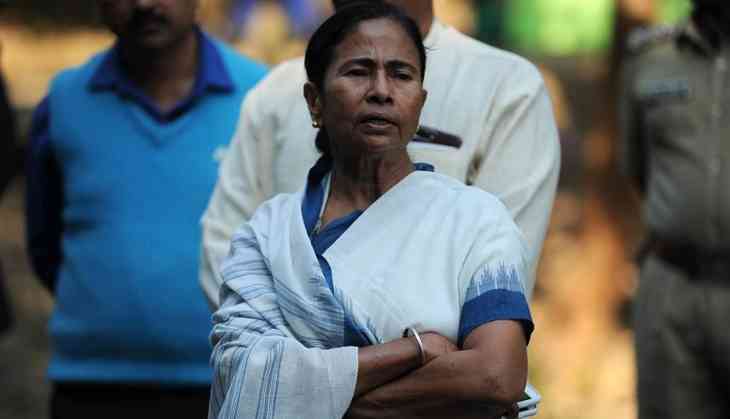 In an effort to attract overseas investment Chief Minister Mamata Banerjee will be visiting China in the first week of June this year. This will be Mamata's second visit to China.
The Chinese Consul General based in Kolkata, Ma Zhanwu, has invited Mamata to visit the country to assess the avenues for Bengal–China partnership.
Sources in the chief minister's office (CMO) said that the Chinese Consul General had sent a letter to the chief minister on 11 December inviting her to visit China to have discussions on possible investments in various sectors including agriculture, manufacturing and IT.
The chief minister has already agreed to the proposal and she is going to be visiting China in the first week of June, the CMO informed. A senior official of the state government said a delegation of few city-based industrialists will also accompany the chief minister.
While there is no official blueprint of what Mamata is going to do there yet, but it is expected that she will be discussing investments and talking to industrialists.
In the 2017 Bengal Global Business Summit, China's TEB Technologies said that they wanted to invest Rs 27,200 crore, the highest proposed foreign investment offered by any country to West Bengal, in the state. Mamata will be speaking to the TEB officials on this trip and urge them to speed up their processes. TEB's technology is used to manufacture MRTS rakes.
Banerjee has plans of visiting Jiangsu and Yunan provinces, which have shown interest in investing in Bengal's food processing and automobile industries. Bengal's tourism department has also signed an MOU with Yunan Provincial Tourism Corporation for a better inflow of Chinese tourists. The Governor of Yunan province has also expressed interest in setting up an industrial park in Bengal in 2017, but the project is yet to kick off.
When Chinese Vice President Li Yuanchao visited in 2015, he had promised Mamata that he would provide loans from the Asian Development Bank. She will also be meeting Li Yuanchao on this trip.
She also has plans to meet Chinese automobile major Zhongtong who had promised to set up an automobile assembling unit at Andal, Burdwan. Last year they received investment commitment of Rs 2.35 lakh crore. The proposed investment in manufacturing and infrastructure was Rs 61.765 crore.
Senior officials of the state industry department said that West Bengal has shared a good rapport with China since Banerjee came to power. In 2015 West Bengal government signed an agreement with Haohong Logistics Corporation for showcasing some rural handicrafts from Bengal in Kunming.
Senior officials of the state government said that Mamata is also likely to sign a few MOUs with some Chinese universities for exchange programmes.
State parliamentary affairs minister Partha Chatterjee said – "The chief minister has expressed her desire to visit China after she got an invitation from the Chinese Consul General. The main motive of chief minister's visit will be to explore different sectors in China and scout for investments for Bengal."
2017 has been quite a busy year for Banerjee. She travelled to Singapore, Scotland, Bangladesh, Bhutan, England, Netherlands and Germany scouting for investments for the state. With China first on her list this year, 2018 is going to be a busy one for her as well.