Bypoll in Bengal's Sabang is Mukul Roy's first test after joining BJP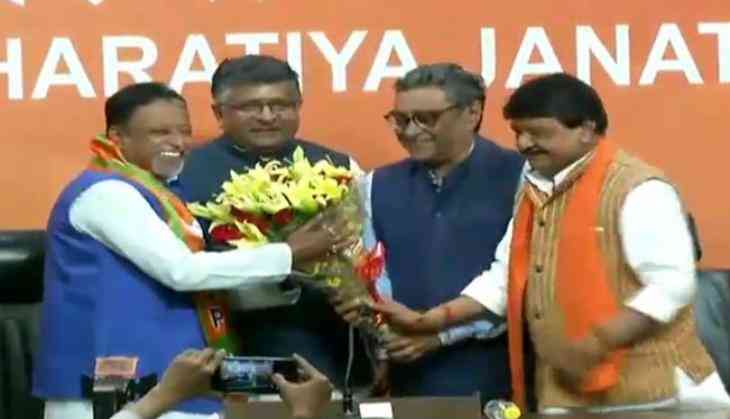 The voting for the Sabang assembly seat in West Bengal took place on Thursday amid tight security. The bypoll is being seen as a litmus test for both the ruling All India Trinamool Congress and the BJP, particularly in light of former AITC leader Mukul Roy joining the BJP recently.
Although no violence was reported, the BJP and CPI(M) accused AITC of driving away their election agents from the polling booths, an allegation which was denied by TMC leader and Rajya Sabha MP Manas Bhunia.
"The allegation made by the Opposition parties is completely baseless. Voting is going on peacefully in the constituency," Bhunia said.
The Trinamool Congress candidate in fray is Gita Rani Bhunia. The seat had fallen vacant after Bhunia's husband and former Congress MLA Manas Ranjan Bhunia was elected to Rajya Sabha on a AITC ticket.
The BJP has fielded a new face, Antara Bhattacharya and the candidate for the Left Front is local leader Rita Mondal. The Congress fielded Chiranjib Bhowmick.
Sources in state election commission said that till 7pm, the turnout was recorded at 84%. There have also been no reports of EVM tampering.
In all, eight companies of paramilitary forces were deployed at Sabang's 300 polling booths.
The BJP believe this will be an acid test for newly-inducted Mukul Roy and will prove whether he is capable of increasing the party's vote share in the state.
"In 2016 during the assembly election, BJP received 2.6% of the votes - an increase of 1.3% compared to 2011. There are chances that the percentage will go up this year," said BJP state president Dilip Ghosh.
On the other hand, Trinamool Congress bagged 36% of the votes in the 2016 assembly election but Congress and the Left alliance won the seat when Manas Bhunia was with the Congress. In 2011, the seat has been won by the Congress-AITC alliance.
Sources in AITC said that the decision to field Gita Rani Bhunia led to an internal feud as she has no political background.
A senior AITC leader said that after Manas Bhunia switched over from the Congress, this election will prove whether his induction into the party will help it poach more votes.
As for Manas Bhunia, he is confident that his wife will emerge as the winner. "There is no intra–party feud and I am confident that Gita Rani Bhunia will win from the Sabang constituency," he said.