BJP likely to retain power in Gujarat next year, finds 'Congress survey'
Catch Team
| Updated on: 10 February 2017, 1:46 IST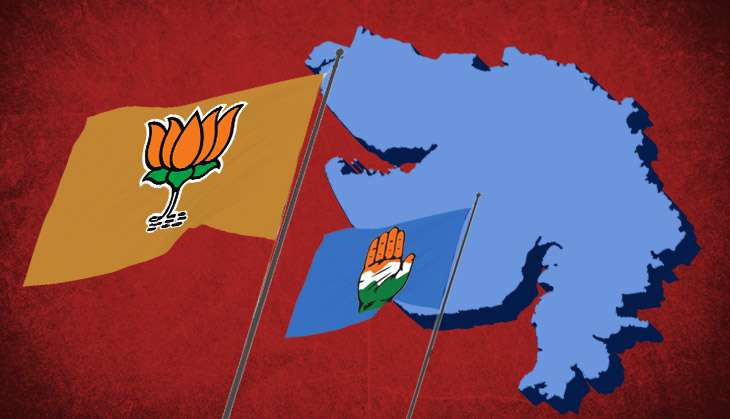 Many political analysts believe that Gujarat is no longer an impregnable citadel of the BJP after Narendra Modi left Ahmedabad to take over as the prime minister.
However, while the Patel agitation, the Dalit unrest and internal bickering have given the party some nightmares, it is unlikely to lose power anytime soon. That, at least, is what a survey purportedly conducted by the Congress suggests.
The "top secret" survey claims the BJP is likely to return to power in 2017, albeit with a diminished strength. It estimates the ruling party to win around 97 seats in next year's assembly election, with the Congress following closely behind with 85 seats.
The BJP currently has 123 legislators in Gujarat's 182-member assembly and the Congress has 56. While the survey forecasts "big gains" for the Congress in rural areas, they won't be enough to dislodge the BJP from power, not least because as many as 52 of the BJP's seats are expected to come from urban areas. The Congress, the survey notes, has negligible presence in the state's four semi-urban districts, where the ruling BJP "far excels in terms of booth management".
The survey categorises over half of the BJP's 97 seats as 'Grade A', meaning the party is all but certain to win them. The Congress, on the other hand, has only eight such seats.
As per sources in the Congress, the survey was carried out with the help of professional agencies and "all scientific norms were followed". The results have been sent to the party's vice president Rahul Gandhi.
However, when asked about it, Manish Doshi, the party's state spokesperson, denied any knowledge of such a survey. "The BJP is afraid of losing power in the state. So, it is trying to mislead people through such insinuations," Doshi said. He claimed the Congress would win 110-115 seats in the next election.