Bengal BJP invites beleaguered IPS officer Bharati Ghosh to join. She is yet to respond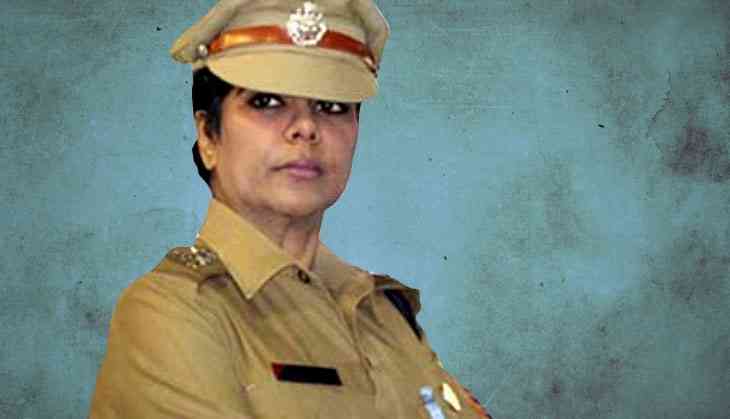 West Bengal BJP has given an given an open offer to former police superintendent of Jhargram Bharati Ghosh to join the party, but Ghosh is yet to respond.
Former IPS officer Bharati Ghosh has come under the scanner of the Criminal Investigation Department of the West Bengal Police in connection with a complaint of extortion and misappropriation of funds.
On Tuesday CID conducted raids on Ghosh's flats and is said to have recovered valuable items worth a few lakhs.
Dilip Ghosh state BJP president said "Our party is ready to induct Ghosh if she is willing to join. Trinamool Congress is unnecessarily trying to bring false charges against her as she is aware of some misdeeds of a few TMC ministers. TMC has initiated the CID enquiry to silence her voice."
According to Ghosh , BJP will use the same tactics as Trinamool Congress to come to power in Bengal. The party is willing to induct those officers and ministers or MLAs who have been on the wrong side of the ruling party.
It must be recalled that the Trinamool Congress had similarly wooed a number of IPS and IAS officers who had fallen out with the erstwhile Left Front.
When contacted Ghosh said, "I have not got any offer from BJP to join their party. No one has approached me. I cannot comment anything on this matter."
Senior BJP leaders said that the main motive of BJP is to point out the weaknesses in the Trinamool administration and upset state government officials can prove useful in this respect.
According to state parliamentary affairs minister Partha Chatterjee, "It's clear that BJP is trying to induct leaders and officers with criminal background."
CPI(M) Sujan Chakraborty said, "Trinamool Congress and BJP are two side of same coin. Both favour people with criminal records".