Bengal BJP divided over Mukul Roy's role in stellar bypoll show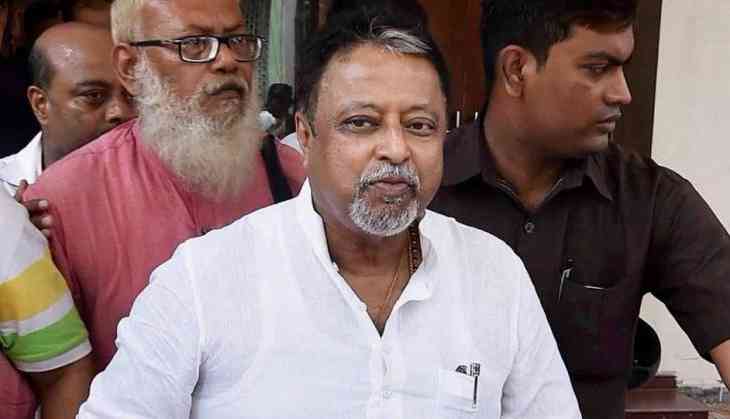 The Bharatiya Janata Party did reasonably well in the recent Sabang by-elections in West Bengal, so much so that there now seems to be differences within the party on whom to credit for the good show. While one section thinks getting Mukul Roy on board made the difference, others do not want to give the former confidante of Chief Minister Mamata Banerjee much credit.
Sunday's counting of the votes showed that the saffron party's tally vaulted to an impressive 37,483 from the 5,160 it managed in the 2016 Assembly polls. To put it in perspective, runners-up Communist Party of India (Marxist) secured 41,989 votes – only marginally ahead of the BJP.
Expectedly, the Trinamool Congress won the seat with 1,06,185 votes, but the BJP's increase in strength was noteworthy. But was it because of Roy?
"The votes have increased because people support policies undertaken by Prime Minister Narendra Modi," said Rahul Sinha, a BJP national secretary who headed the state unit of the BJP before Dilip Ghosh took over in 2015.
"We increased our vote share in the Kanthi Dakhsin by-election too. That time there was no Roy," he pointed out, adding that the jump in the party's vote share there was even bigger.
But others think differently. "Before the Sabang bypolls, Roy convened several meetings and told party workers to gauge the sentiment of the people; we can't rule out his efforts," said a senior party leader.
Several like him feel the way Roy toured the districts after joining the BJP strengthened the party organisation and has now yielded results.
Is that a worry for his former party? "We are not afraid. Despite the BJP's efforts, Trinamool has increased its votes in every election," Partha Chatterjee, state parliamentary affairs minister, said.
The Sabang polls had its share of controversy: The ruling Trinamool alleged West Midnapore Police Superintendent Bharati Ghosh favoured the BJP, following which she was transferred out and she later resigned.
Edited by Joyjeet Das