Amit Shah set to remain BJP chief. No one wants to challenge him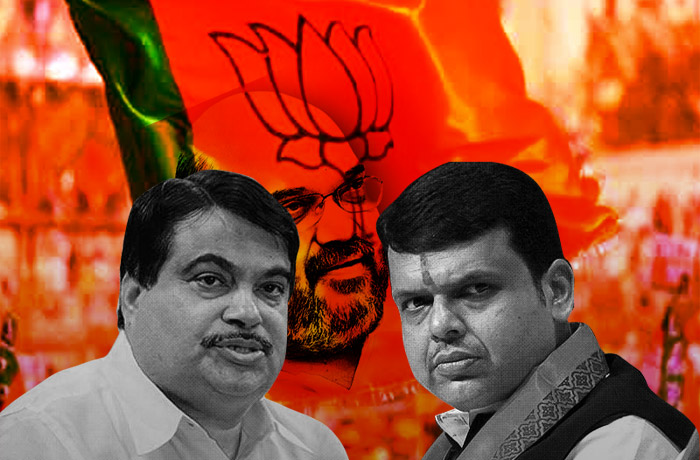 The decision
Amit Shah is set to remain BJP president after his present term expires on 23 January
Top BJP and RSS leaders have taken the decision, which is expected to be announced soon
The reasons
Party insiders say Shah faced no challenge from within BJP ranks
His supporters claim that since he was finishing Rajnath\'s term, he needs more time to work his magic
More in the story
Will there be an organisational shake-up in the BJP?
Who will lead the party in Uttar Pradesh?
It's official - Amit Shah will remain the president of the Bharatiya Janata Party. Highly-placed sources confirm that the decision has been taken at the top level, and an announcement is just a matter of time.
Top BJP and RSS leaders were involved in the decision, and they felt Shah's reign should continue after his present term comes to an end on 23 January.
Shah was handed the party's top post when Rajnath Singh joined the Narendra Modi cabinet. Technically, this will be the first time he's elected president, since he was completing Rajnath's term till now.
BJP and RSS leaders have agreed to let Shah remain the boss after his present term ends on 23 Jan
But here's the real story. A senior BJP leader told Catch: "Actually, there was no one to replace him. No one wants to challenge him and take over the reins right now."
Also read: 8 reasons why Amit Shah will stay as BJP chief, despite Bihar defeat
The leader added: "The whole question of whether Amit Shah would get replaced was nothing but a media creation. There was no such discussion in the party. No one else was interested in the position. Our focus is on the upcoming state elections, and not who could replace him."
Why Shah is still king
After the highs of 2014, the BJP was badly routed in Delhi and Bihar in 2015. Even the party elders, the Margdarshak Mandal, had asked for heads to roll. But Shah has held on to his post despite all this. The revelation that nobody else was willing to challenge him is the only surprise, but there are five solid reasons for this.
Shah is Prime Minister Modi's right hand. No one understands Modi better, and both have good chemistry. It's doubtful that the PM would have agreed to anyone as Shah's replacement.
Shah didn't get a full term in - he was appointed to complete Rajnath's term. His supporters believe he has not got sufficient time to show what he's capable of.
Anyone who put himself or herself up as a candidate against Shah would be seen as a rebel by the PM. Another power centre is simply unthinkable in BJP's current 'Modi-fied' avatar, and no one would want to take that risk.
While the ghosts of Delhi and Bihar still haunt the party, the four states and one Union Territory going to the polls in 2016 are not BJP's strong points. Barring Assam, the BJP doesn't seem to have much of a chance in West Bengal, Tamil Nadu, Kerala or Puducherry.In such a scenario, obviously no one would want to take the blame in case things go according to expectations and the BJP loses.
Even after these five, there are important elections in UP and Punjab in 2017. There is rising discontent among party ranks in these states, and so, it's an enormous challenge for anyone to take over the reins at this time. It would be a great risk, and it seems nobody is willing to take that risk.
Other changes expected?
Shah is known for his management skills and connect to the party cadre, and has also recruited many close to him to the top of the organisational structure. Thus, with him remaining in place, there's expected to be little change among the office-bearers. If anything, some close aides like Shrikant Sharma are expected to be elevated.
Also read: New year, new cabinet: Modi govt and BJP set for major overhaul
There are some rumours that organisation secretary Ram Lal could be replaced. However, the source rubbished these rumours.
"It is, after all, 'Team Shah'. Some could get new responsibilities or be replaced for strategic reasons, but more than 80% of the team will remain the same," a source explained.
Besides Shah, most of the party presidents in BJP-led states will also retain office.
The source added: "There is no hurry to change faces in the states. There are freshly-elected governments and the presidents there share a good rapport with Shah and the respective CMs."
The party hasn't yet decided on who will lead it in UP. Shah isn't expected to decide in a haste
No decision has been taken yet about who'll lead the party in Uttar Pradesh. The state will see assembly elections in 2017, and given its size, sheer numbers and electoral impact on the country, there is no haste. The party wants to find the right face to lead the party in UP, and Shah will take a decision on it when he begins his new term.
Edited by Shreyas Sharma
Also read: Amit Shah will be party chief for six more years: Rajnath Singh defends BJP president after Bihar debacle