After Twitter hack, Congress corners Modi govt on cyber security
Catch Team
| Updated on: 10 February 2017, 1:38 IST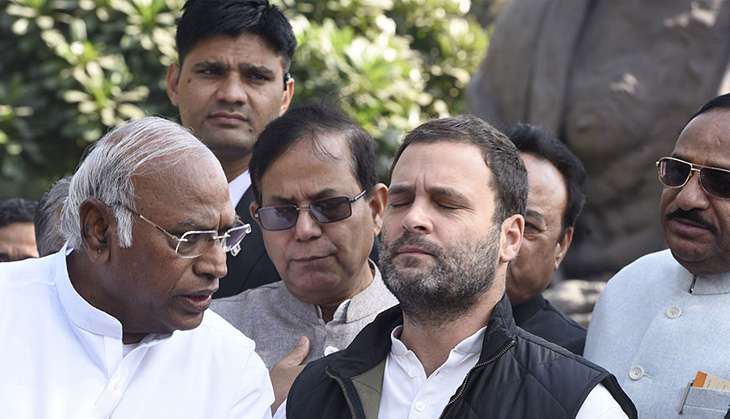 First, Rahul Gandhi's official Twitter handle was hacked. Hours later, it was the turn of the Congress's official Twitter handle.
The fuming grand old party has now decided to use this double hack to turn up the heat on the Narendra Modi government at the Centre, which is propagating a cashless economy and 'Digital India'.
The party linked the hacking of these accounts to the safety of digital payment networks, and asked the government to ponder over these 'imponderables' that have exposed the susceptibility of the entire digital platform.
"Does it not prove the inherent cyber security risks that exist for all electronic transactions and payment gateways?" Congress's chief spokesperson Randeep Singh Surjewala said in a statement.
Privacy of every Indian under threat
On Wednesday night, Gandhi's official Twitter account (@OfficeOfRG) was hacked, and those responsible posted obscenity-laden tweets, which were only deleted much later.
Hours later, Congress' Twitter account and website were also hacked. Abusive tweets were posted from the party's official handle (@INCIndia) as well.
The hackers even removed Gandhi's Twitter profile photo, and changed the name of his account to an abusive one. The account was finally fully restored on Thursday morning, while the @INCIndia Twitter account, the party's email account and website were restored later.
"Every right thinking Indian is shocked by such despotic and vulgar attempts, which reflect the extremities of a growing intolerant culture around us that resorts to abuse and insult every time it lacks answers to the questioned raised by those who disagree with their point of view. It is a systematic attack on free speech and the right to disagree in our country," said Surjewala.
Surjewala added that these events raised serious questions on the digital safety and privacy of millions of Indians, who used social media like Facebook, Twitter, WhatsApp, Instagram etc. as not only conversational platforms, but also for the exchange of ideas and dissemination of information.
The Congress claimed that the privacy of every Indian was under attack, and that the onus lay with the Modi government to ensure that suitable course corrections were made to protect it. Even Congress president Sonia Gandhi's political secretary, Ahmed Patel, took to Twitter and wrote:
"Those forcing country to adopt online payment overnight, have they taken steps to ensure accounts of ordinary people will be immune from hacking?" he said.
Probe begins
Meanwhile, the Congress has filed complaints with the Delhi Police's Cyber Cell, and a case has been registered by the Economic Offences Wing (EOW) under Section 66 of the IT Act. The Cyber Cell has also sought a detailed log of the account on the micro-blogging site for the purposes of investigation.
The Ministry of Electronics and Information Technology is also probing the hacking incident. The ministry's cyber security arm, the Indian Computer Emergency Response Team, (CERT-In) will investigate the incident.
Edited by Shreyas Sharma
More in Catch
Rahul Gandhi's account hacked: Party blames Twitter for being weak on right wing trolls
After Rahul Gandhi, now Congress party's Twitter account hacked
Don't be a Rahul Gandhi. Follow these steps to protect your Twitter account