After Puri controversy, Mamata plays up differences between 'Hindu' & 'Hindutva'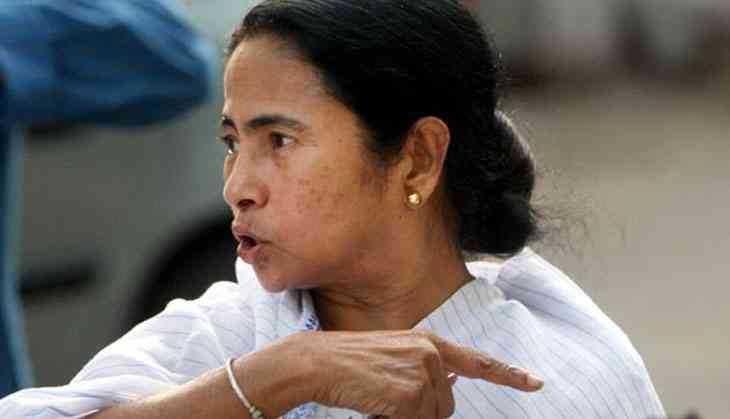 West Bengal Chief Minister Mamata Banerjee has decided to play up the difference between 'Hindu' and 'Hindutva', in a bid to strengthen the federal front and fight the Bharatiya Janata Party, which is gaining prominence in eastern states Bengal and Odisha, in addition to all the other states it currently rules.
Recently, Banerjee had been at the centre of a controversy when a sevayat from the Jagannath Temple in Puri demanded a ban on her visit to the shrine, because she 'supported beef eating'.
Banerjee said: "I am Hindu by faith, but I am not a black-sheep among Hindus. Hinduism teaches us to be tolerant, and the BJP is a blotch on its name."
Senior ministers said apart from highlighting the differences between Hindu and Hindutva as a tool to counter the BJP, the AITC would also launch series of attacks against the BJP for using fake accounts on social media, and trying to distort Trinamool's views, especially Banerjee's.
On Wednesday, Banerjee had posted on her Facebook page:
"In the recent past, I have observed that one section of religious groups, belonging to a political party ruling at the Centre and also in the name of their sister organisations, are distorting my views and opinions, and thus, misleading people with my photographs through some fake accounts. I strongly condemn such scandalous activities by the so-called Hindu zealots. This type of communal forces with their political vendetta is maligning people. I observe so many things of Hindutva in their campaign. We do not need to take lessons on Hinduism from them. Hinduism is universal and it teaches us religious tolerance. We are proud of Hindu religion and all religions as well. We believe in secularism and democratic traditions. Please do not believe in rumours or gossips. My official Facebook and Twitter page is already available."
Efforts towards an anti-BJP front?
Sources in Banerjee's All India Trinamool Congress (AITC) said while the BJP was trying to bring in religious polarisation and dividing people on communal lines, the main challenge facing the Trinamool was to bring all regional parties to a consensus, something that would will help Banerjee strengthen her base in BJP-ruled states, especially in Jharkhand and Uttar Pradesh, and in Bihar.
On Thursday, Banerjee met with Odisha Chief Minister Naveen Patnaik at his residence, but neither wanted to divulge whether there has been any communication for strengthening the federal front to fight the BJP.
Patnaik said: "We did not discuss politics today. It was a courtesy meeting."
Banerjee, on the other hand, said: "Politics cannot be discussed in one day. It is too early to say anything on the seat sharing or alliance with the BJD now. I do not think BJP is a threat. The BJP is trying to divide people on the basis of caste, creed, religion – amongst Hindus also. We should all try to strengthen federalism instead."
Sources in the AITC said that without seat sharing with other regional parties, it would be difficult for the AITC to penetrate the BJP-dominated states, and also in Odisha. Thus, as a first step towards bringing together a non-BJP front, Banerjee had decided to meet with Patnaik.
Partha Chatterjee, Bengal's parliamentary affairs minister, said: "We are hopeful that we will strengthen the federal front by speaking with all regional parties. Our Chief Minister has already started the process of meeting with the regional parties and speaking with them to come to a consensus, so that we can fight the BJP."