8 reasons why Amit Shah will stay as BJP chief, despite Bihar defeat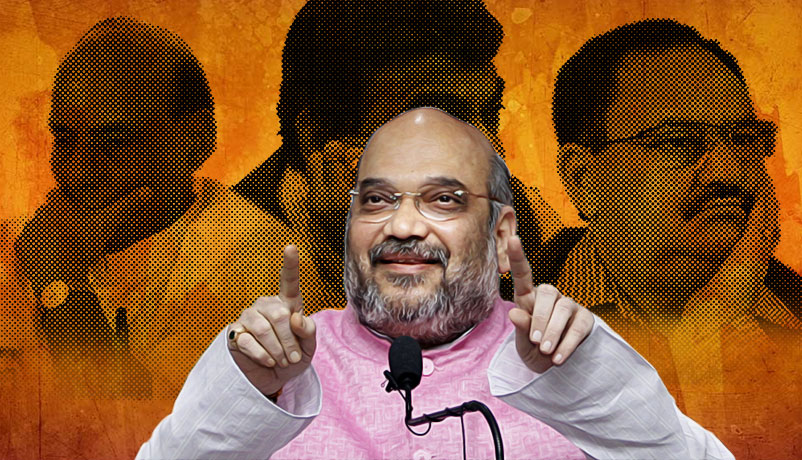 The year 2015 wasn't good for Narendra Modi's lieutenant Amit Shah. He badly lost both the year's assembly elections, in Delhi and Bihar. Particularly since the Bihar defeat this month, Shah has been under sustained pressure to quit as the BJP president.
Indeed, veteran leaders in his own party have questioned his dictatorial style of functioning - and running poll campaigns - and asked him to step down, though not in as many words.
But will he?
That will depend to a large extent on how the BJP elders' demand for fixing responsibility for election defeats is received. And whether the section of the party that wants to break the stranglehold of the "Modi-Shah jodi" on the BJP and the government can field a credible replacement.
Indeed, several names are doing the rounds already. Top of this list are two leaders from the old guard - Rajnath Singh and Nitin Gadkari. They are both senior members of Modi's cabinet as well as former presidents of the party.
Rajnath was president twice and on both occasions he was tasked to lead the party out of a crisis - in 2005 after LK Advani's praise of MA Jinnah led to his ouster, and in 2013 after Gadkari quit over allegations of corruption.
Rajnath has wide experience in government and the party organisation. And, crucially, he is in the good books of the RSS.
Also Read: Rajnath uses Nehru to be a Vajpayee
Like Rajnath, Gadkari too is an RSS favourite. More importantly, according to sources in the party, he is willing to be take up the job again.
But for both leaders, the biggest hurdle in their comeback is Modi isn't particularly fond of them. It isn't hard to understand why. If either get the job, he could emerge as a parallel power centre to the prime minister.
Others in the running are OP Mathur and JP Nadda, either of whom could be the compromise candidate, if one were needed, between Modi and the RSS.
Mathur has RSS roots and is considered close to both Modi and Shah, who has appointed him the party's in charge of Uttar Pradesh. Nadda has similar credentials.
Although both Mathur and Nadda are seen as good managers, they are not popular and strong faces of the party.
Also Read: Manager vs manager: how the men behind Modi's success have locked horns in Bihar
Nadda is the lean chef in the club. He hasn't held many positions of authority and thus has fewer failures on his plate. But this very lack of experience, on the other hand, could well hurt his chances with the party elders.
So, it seems that Shah will keep his job come January. Here are eight reasons why.
01
Modi won't own responsibility for defeat
So far, Modi hasn't uttered a word about the Bihar defeat. Agreeing to Shah's removal will be tantamount to owning the defeat. That's not likely to happen.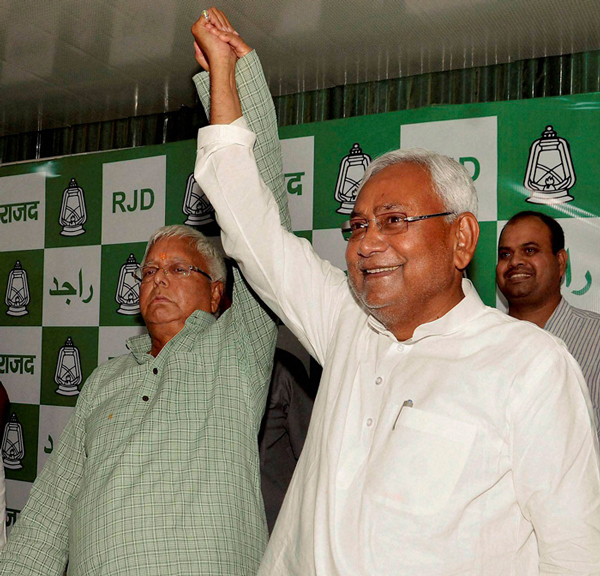 02
He's Modi most trusted lieutenant
Modi just doesn't have another aide more loyal and capable than Shah. The only other person Modi trusts and relies on as much is Arun Jaitley. But he is more comfortable with Jaitley in the government. Also, the finance minister won't be acceptable to many in the RSS and the party.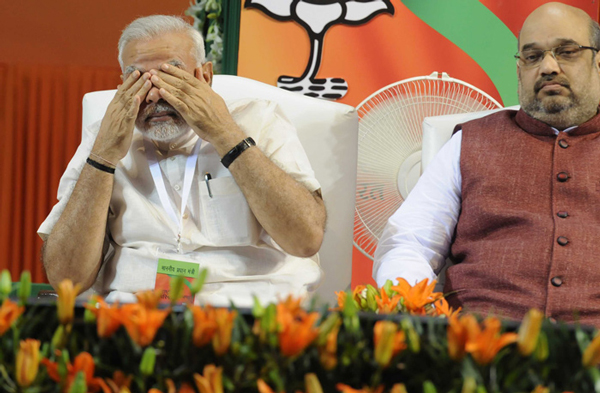 03
Shah's rivals don't have a replacement
As discussed above, there isn't a potential replacement yet who is acceptable to Modi, RSS and most in the BJP.
04
No BJP chief has quit after poll defeat
No BJP president has ever resigned in the wake of an election defeat. In 1984, after the BJP was reduced to two seats in the Lok Sabha, Atal Bihari Vajpayee offered to reign, but it wasn't accepted.
[twittable]Agreeing to Amit Shah's removal will be tantamount to Modi owning the Bihar loss. He won't do that[/twittable]
05
RSS has no other option
Several Sangh Parivar elders reportedly want Shah to go. They believe it's necessary to make the party and the government more decentralised and democratic. But they have a handicap: their probable replacements are either not acceptable to Modi or they aren't strong enough. The RSS has embedded a new generation of leaders into the BJP in recent years but they aren't yet ready to take over the leadership.
06
Shah hasn't had enough time
Shah's supporters insist that Shah hasn't had enough time to perform to his potential. And he should be allowed to see through the changes he has started.
07
There is barely any opposition within the BJP
Modi has cut most of his rivals in the party to size, including veterans like Advani. As for rivals from Modi's own generation, most of them are in the cabinet and speaking out could cost them their jobs.
[twittable]Only person Modi relies on as much as Shah is Arun Jaitley. But he can't spare him from the cabinet[/twittable]
08
The party is controlled by Shah's loyalists
In his two years at the helm, Shah has installed his people at every level in the party, including in states. There is little possibility of them ditching him now. Also, they may take positions in Shah's favour in the hope of getting into Modi's good books.
So, Shah is likely to get another term as the BJP chief. What his fate would be if the BJP does poorly in the assembly elections next summer is another matter.