4 reasons why EC's 'paid news' order against BJP's Narottam Mishra is a landmark
A sitting minister in the Madhya Pradesh government has earned the dubious distinction of being only the second sitting legislator to be disqualified by the Election Commission on charges of paying for news coverage and not reporting it to the Commission. Narottam Mishra, senior BJP leader and minister of Water Resources, Public Relations & Parliamentary Affairs, has been disqualified for three years by the EC.
The disqualification begins from the date of the order i.e 23 June 2017, which means that Mishra can neither be considered a minister nor an MLA as of now. He has announced that he will move court against the EC's order, but until any court accepts his appeal and orders a stay on the said order, he will stand disqualified.
The order came in response to a complaint filed against Mishra by his rival candidate from Congress, Rajendra Bharti, in 2009 regarding Assembly elections in Madhya Pradesh in 2008. Bharti had alleged that Mishra had grossly under-reported the election expenditure incurred by him and had spent a large amount of money on, among other things, "paid news" items.
While Mishra had disclosed to EC a total expenditure of Rs 2,40,827, Bharti claimed the actual sum was not less than Rs 13,50,780. The permissible limit at that time was Rs 10,00,000. After a probe and multiple hearings that stretched on to 8 years, EC has finally found Mishra guilty and disqualified him under Section 10A read with Sections 77 and 78 of the Representation of People's Act, 1951.
Only one other legislator has been disqualified in this manner so far, among the many cases of "paid news" that EC has taken up in the past. In October 2011, Umlesh Yadav, the wife of don-turned-politician DP Yadav, became the first ever sitting MLA to be disqualified in such a case. She was also banned from contesting for three years. Mishra's case is unique in terms of the position taken by the EC. Here's why -
Puts justice in perspective
Many would argue that the EC's order is faulty on technical grounds because the complaint related to the previous term of the Assembly which began in 2008 and which is long over now. Mishra completed that term without any hindrance, contested again in the next round of polls in 2013, won and was appointed as a minister. Is it justified to sack him from the Assembly in this period for which he isn't even facing complaint?
However, a counter-question could be what else could the EC have done given that Mishra's appeals and counter-appeals took so long to be disposed of? EC have him every opportunity to prove the complaint against him was wrong and that is important in the interest of fairness. Besides, EC had told him when the notice was served to him at the outset that that if the allegations were found true, he will be disqualified from the date of the order.
Closes a key loophole in 'paid news' cases
Bharti's complaint included clippings of advertisements and news items published in several publications. These were published for days at a stretch and they either extolled Mishra's record or carried an appeal to voters to vote for him, some of them even in first person.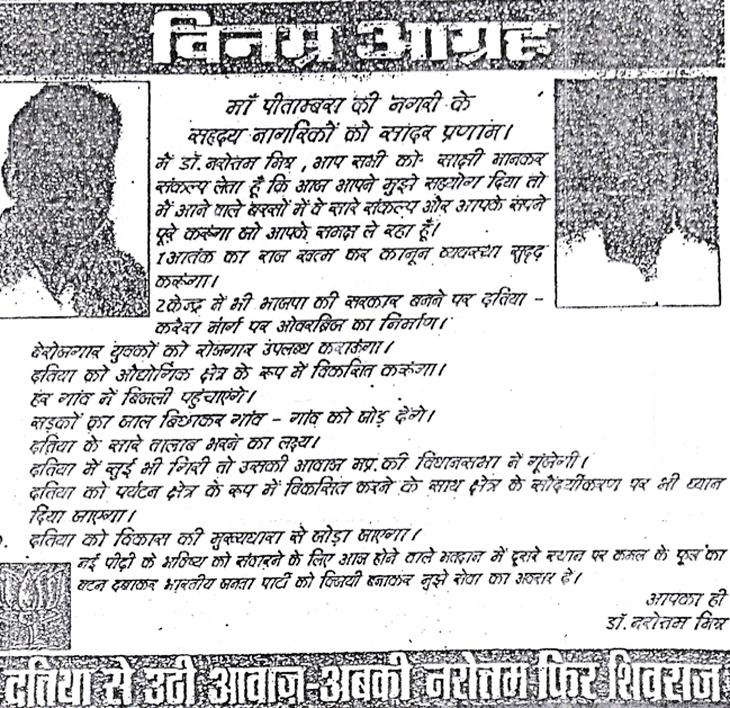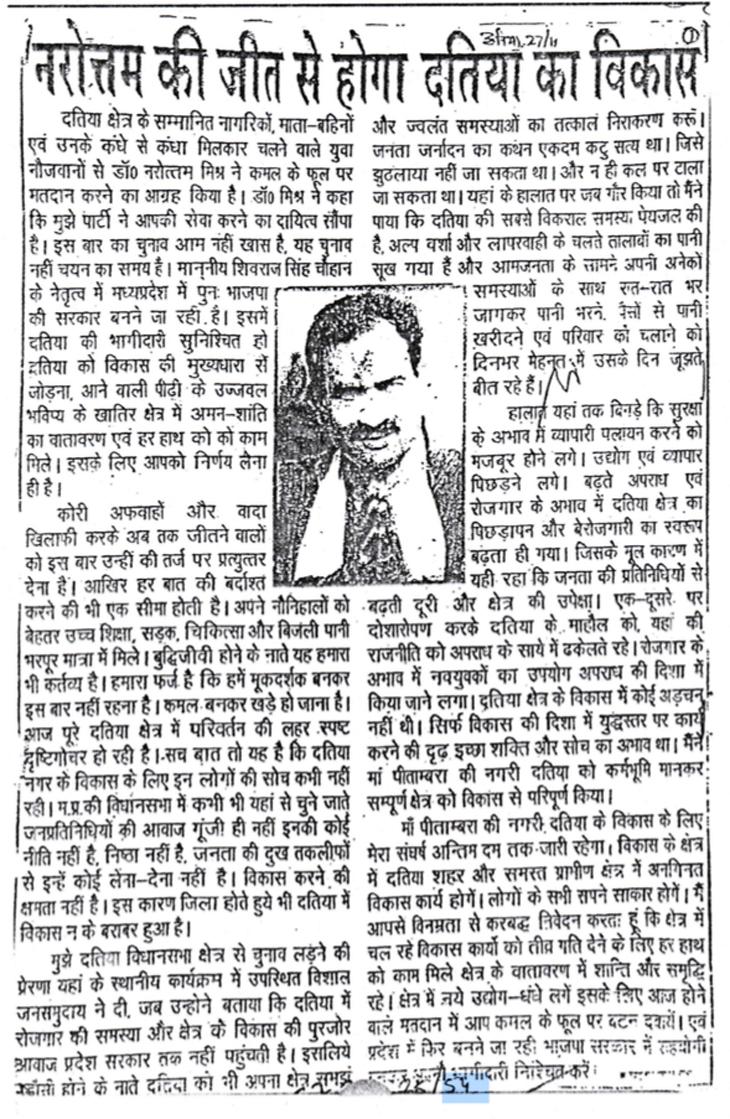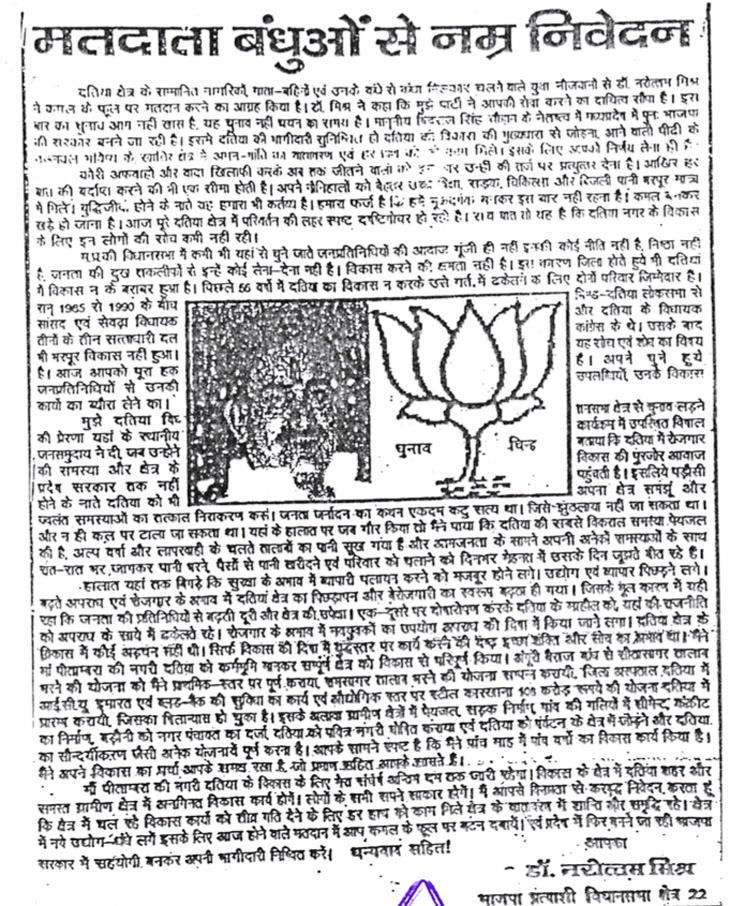 Mishra's defence, throughout, was that he never paid for these and the publications also claimed that they received no payment from him. This could have simply shut the case, but EC relied upon several Supreme Court pronouncements that have stressed that in paid news cases, any expenditure incurred which the candidate knowingly takes advantage of, must be considered as presumed to have been authorised by him.
Some of these ads carry appeals on Mishra's behalf in first person. Why would any publication do that on its own and without getting paid? The EC has said that Mishra should have lodged estimated expenses on these ads in his day to day account.
Highlights the 'menace' of paid news
The order stresses that the "menace" of paid news is assuming "alarming proportions" and is "spreading like cancer". Such a grave electoral malpractice has become so commonplace that it has become mundane in public imagination. Paid news appears publicly in print and electronic media during elections and people just gloss over, helping it become a normal. The order breaks this normalisation, highlighting that it is important to curb these tendencies with "strong measures" and "exemplary sanctions", to "restore the balance in the electoral playing field".
Enhances EC's credibility
This order has come against a legislator and a minister of the party that is in power, both at the Centre and in the state. The timing is also significant, with Chief Election Commissioner Naseem Zaidi due to retire soon and shows that he is not looking to give rulings favourable to the dispensation, in a bid to secure a plum post-retirement posting.
This order has also come close on the heels of the EC facing a lot of flak over its obduracy on EVM-tampering charges. Many felt that when a large number of political parties were doubting EVMs, EC ought to have taken the allegations seriously and done everything in its power to satisfy the parties, instead of thwarting them. This order will restore some of the credibility that EC lost because of the EVM controversy.