2 years of Modi: Have actually taken up maximum reforms, asserts PM Modi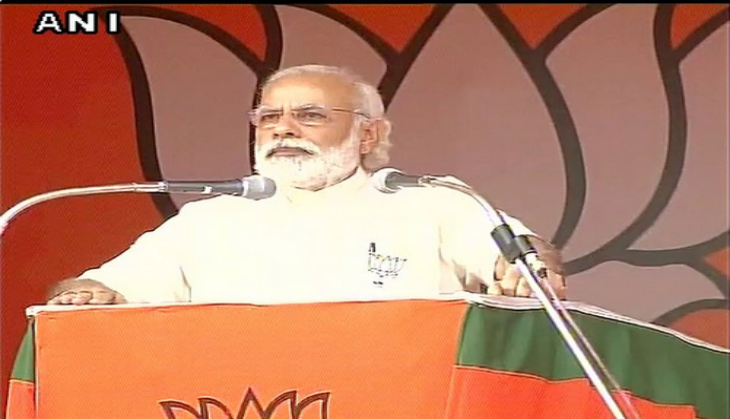 Acknowledging that there is a lot left to do for the government in coming times, Prime Minister Narendra Modi sidelined critics by saying he has undertaken "maximum reforms".
"I have actually undertaken the maximum reforms," PM Modi told the Wall Street Journal in an interview on completion of two years in power, on 25 May, and added, "I have an enormous task ahead for myself."
Asserting that the economy is now open to more foreign investment, the Prime Minister in one of his comments claimed that "today, unlike before, India is not standing in a corner".
PM Modi told the journal that his government is aiming towards getting the Goods and Services Tax bill passed this year as it will eventually help in curbing corruption as the system of varying state taxes will be replaced. The bill is yet to receive a green signal in Rajya Sabha.
Reportedly, the Narendra Modi government is often accused of failure in bringing big bang reforms, to which he responded by saying, "When I came to the government, I used to sit down with all the experts and ask them to define for me what is the 'big bang' for them. Nobody could tell me."
Talking about his upcoming visit to the United States, he said, "President Obama had sent me an invitation in March. And later, when I went for the Nuclear Security Summit, he had personally requested me. And it was on my request that he had visited India again. Naturally it was my responsibility too. And we've also developed a kind of friendship where we can speak freely with each other."
PM Modi will meet President Barack Obama and address a joint session of the US Congress during his visit to Washington in June.