Want to send your one-year-old baby to school someday? Good luck with that!
Rhea Lobo
| Updated on: 10 February 2017, 1:41 IST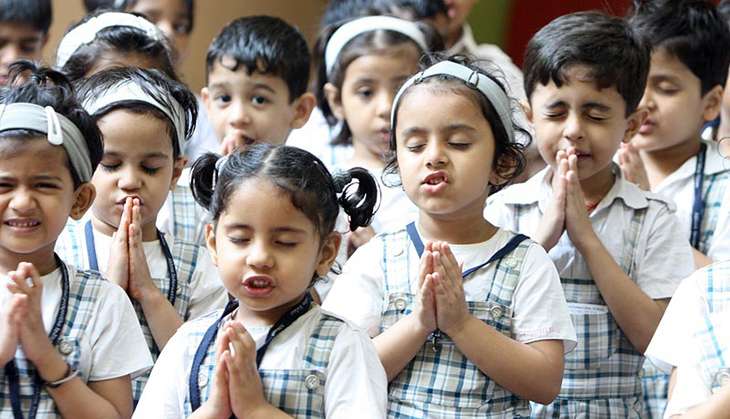 If you have a baby who turned one recently, chances are that your baby - who will start school in 2021 - will be ineligible to get into one of the most prestigious schools in Mumbai, the Cathedral and John Connon School.
Why, you may ask?
Because for admission to the school four years from now, the school requires you to register the child within a 10-day window - AFTER the child turns one but BEFORE the child touches one year 10 days of age.
Sounds absurd? It's the truth. Click here if you don't believe me.
This is nothing, I am told. Some schools in India require you (though not compulsorily) to register your child when you are pregnant, to beat the competition. While I haven't yet investigated the truth to such claims, since I've already passed that stage, it makes me shudder to think of the opportunity that may be lost for my clueless babies.
And just when you'd think the prospects couldn't get bleaker, they do.
The parent trap
The government had taken a landmark decision - to make it illegal for schools to interview children for school admission. It really was a relief that three-year-old no longer had to be pitted against each other to prove their mettle for top-notch education.
So what did a good majority of schools decide to do? They started interviewing the parents!
Most schools want 'highly-qualified' parents, and you will need certificates to substantiate your claims, along with your child's admission form. Nothing short of an MBA is good enough; super specialisation in your respective field is preferred.
From the schools' point of view, how else would you 'choose' to fill out limited seats with the high demand? This year, the Dhirubhai Ambani International School in Mumbai issued its application forms in the last week of September, and admissions were closed by the first week of October. And in this short period, the school received 1,000 application forms for 60 seats in LKG.
You remember that feeling when you wrote your last exam during graduation or post-graduation? When you walked out of that exam hall with a sigh of relief thinking this was the last exam the education system would throw at you in your lifetime? You were wrong.
Like the circle of life, there is also the circle of education. Many schools require parents to write 'exams' to secure admission into the school. If you get through the exam and are declared sane or worthy enough, you will make it to the next round - which is usually a group discussion. And if you are lucky to get through, you'll then need to crack the personal interview.
Money talks
And then, there is the question of donations. After all, money talks.
People pay lakhs of rupees to secure a seat, sometimes for each of their three children. A parent I know was brazenly told off by a peon at a mediocre school in Mumbai that if they bought a new computer (which the school needs), he would push their admission papers. Corruption doesn't spare even schooling in India.
While many say that the demonetisation policy of the government will keep a check on donations in the short term, we can only see how that turns out.
There has to be a better way to streamline the education process in Indian schools, and make it a fair-for-all process. It makes no sense for some schools to seek admission four years before your baby is going to start formal schooling, and others to roll out admission months before the academic year.
While it is a given that we live in a highly competitive society, there has to be a better, more egalitarian way to secure our fundamental right to education.
Edited by Shreyas Sharma
More in Catch
No-detention policy, skill training & CBSE board exams: 3 ways school education is set to change
Modi government wants to reduce weight of school bags
Class X Boards score over school-based exams as parents fear label of 'medium standard' child