Viral trend alert: your timeline is about to be hit by #CondomChallenge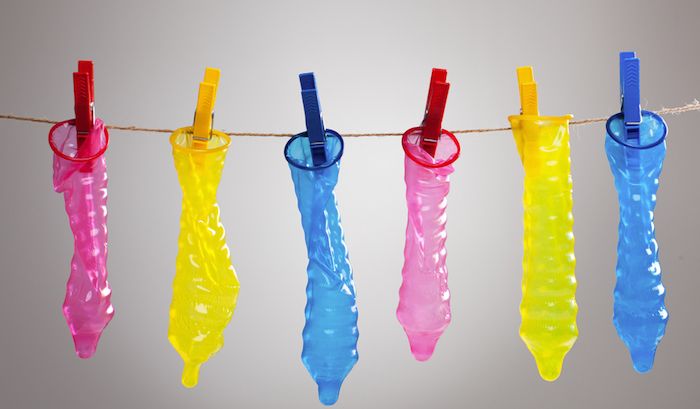 Take an item. Turn it into a challenge. Put a hashtag in front of it. Voila! Quickest way to go viral.
Yes, that hashtag is essential. Last year, during July-August, the #IceBucketChallenge went viral. What did viral success take? Dumping a bucket of ice water on someone's head.
Now imagine the same thing, but with the ice water swapped for a water-filled condom. Say hello to the #CondomChallenge.
Also read - The future is printable: burritos, sex toys and 7 more crazy things we're 3D printing now
Both challenges - #IceBucketChallenge and #CondomChallenge - were originally conceived to promote amyotrophic lateral sclerosis (ALS) and sexual health awareness respectively but ended up being where people of all ages came to goof off.
We'd have imagined that was largely kids but in fact every one of us saw our FB feeds taken over by adults of all orientations sopping wet with ice water in a pool around them.
And now, one by one, our Facebook, Twitter and Instagram feeds are filling up again.
The first example of the #CondomChallenge seems to have appeared in a video posted to YouTube on 17 November called "Japanese Condom Head Challenge" with the short caption, "wait for it".
In the video, one man holds a condom filled with water and proceeds to drop it on another man sitting below him. After being posted to Reddit and quickly reaching the summit, the challenge went viral, mostly among teens.
People were quick to ask why the guy wasn't drowning, especially when he was laughing.
Also read - Hermes, Adobe, Ferrari: Apple's found some fascinating bedfellows
One user with a hawkeye was quick to respond, "His head was never actually underwater. I'm not sure how to explain this in words, but basically the condom fell forward over his face and somehow one end stayed attached to the top of his head and the rest is draped perfectly over his face. The weight of the water is what keeps it so snugly against his face. If you look carefully, you will note that no air bubbles escape his mouth or nose despite the face that he is laughing."
HER SCREAM LMAO #CondomChallenge pic.twitter.com/SsitDY77ZF

- Condom Challenge (@CondomChaIlenge) November 24, 2015