Trend Alert: How be the sassy bride with an uber-cool entry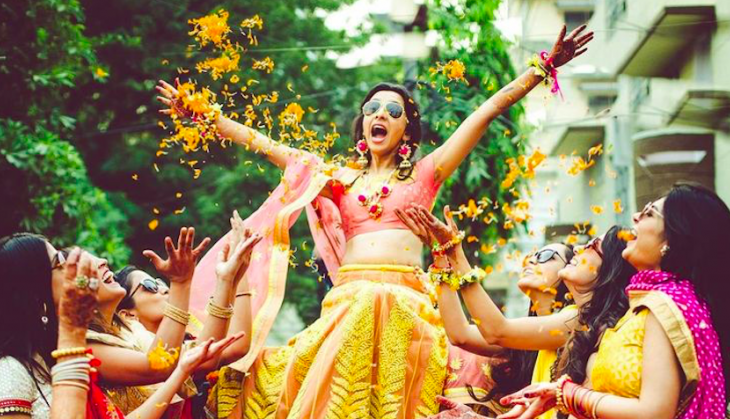 Your wedding is not just a ceremony, it's a spectacle that binds two families in more ways than conventional rituals for generations to come. A grandiose with stupendous music, earth-shattering dance-offs and more drama than a Bollywood film, it's the day you've prepped up for all your life!
It's time for your endless trips to the malls and markets in search of the perfect lehengas, that dreamy from the bridal pampering session at the salon and stunning jewellery to get the limelight they deserve.
With changing times ways to ring in your Big Fat Indian Wedding have only become more profuse and swankier; giving way to the need for making certain functions and ceremonies more fascinating and creative, the bride's entry being the most sought after.
While everyone is waiting for a glimpse of the bride, we'll help you floor your guests with a list of uber-cool ideas for your dhamakedar entry!
#1. Bomb of an entry!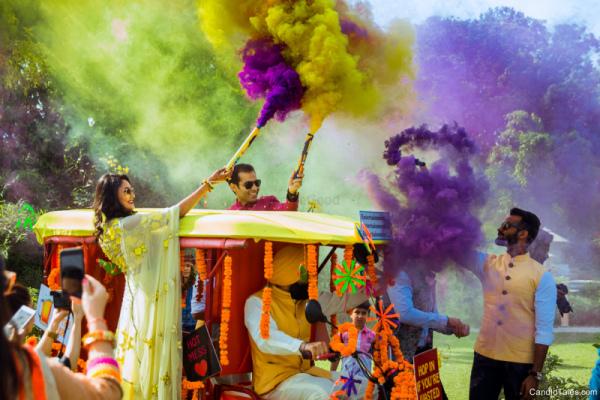 Enter with your bri(ga)de of bridesmaids to the sound of colour bombs! It works the best if you have an outdoor day-time wedding. Make it even cooler by swaying in on a Segway!
#2. The palki bride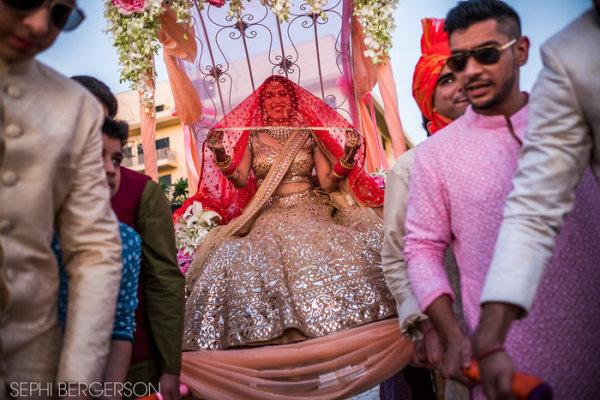 Another way you can turn eyeballs towards you is by getting a beautifully embellished palki to carry you in. Your brothers can be your palanquin bearers as you enter the new phase of your life.
#3. Bride's Hymn!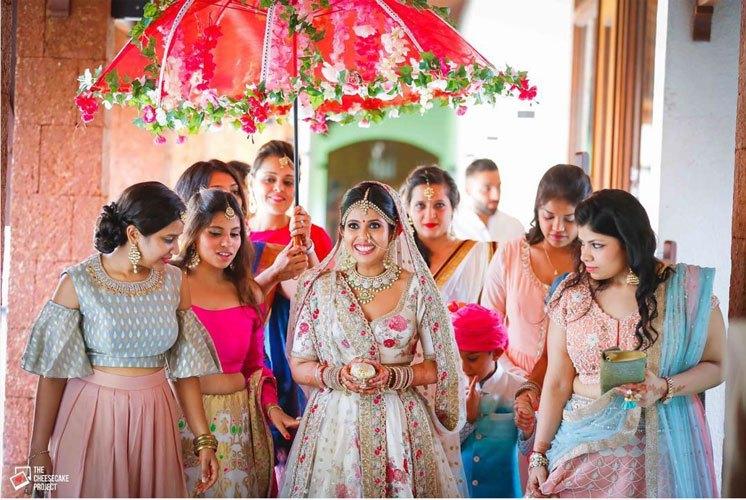 For an entry that captures everyone's attention, have your bridesmaids ring chan-chans to announce your arrival. You can ever have them shaking it to a musical note to make it even more magical. If this doesn't give you goosebumps, nothing will!
#4. Princess Diaries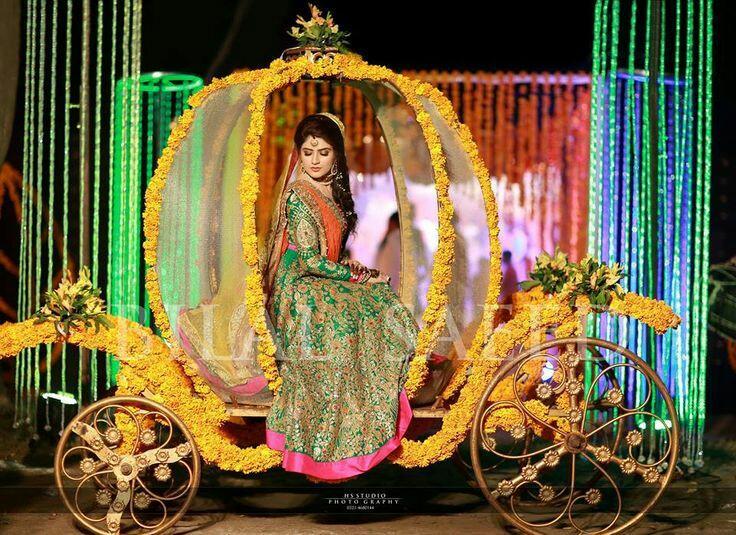 You've been your daddy's princess all your life. It's now time to be the queen you really are! Ride to your happily ever after on a white horse chariot for a romantic and dreamy Cinderella entry.
#5. Ride in Style
Get your biker boots on and enter your new life in style. Let who ever said only boys can ride bikes get a shock of their lives.
#6. Cuteness Overload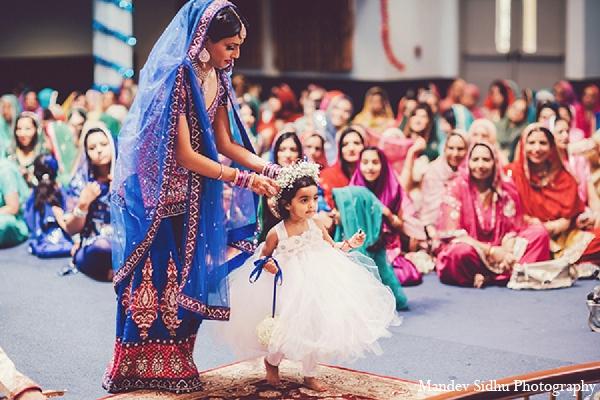 Have a little sister or a baby niece? Ask her to be your flower girl or hold onto a placard with a quirky phrase for your entrance. Both your smiles and the sparkle in her eyes make everyone shed a tear or two.
#7. A Royal Affair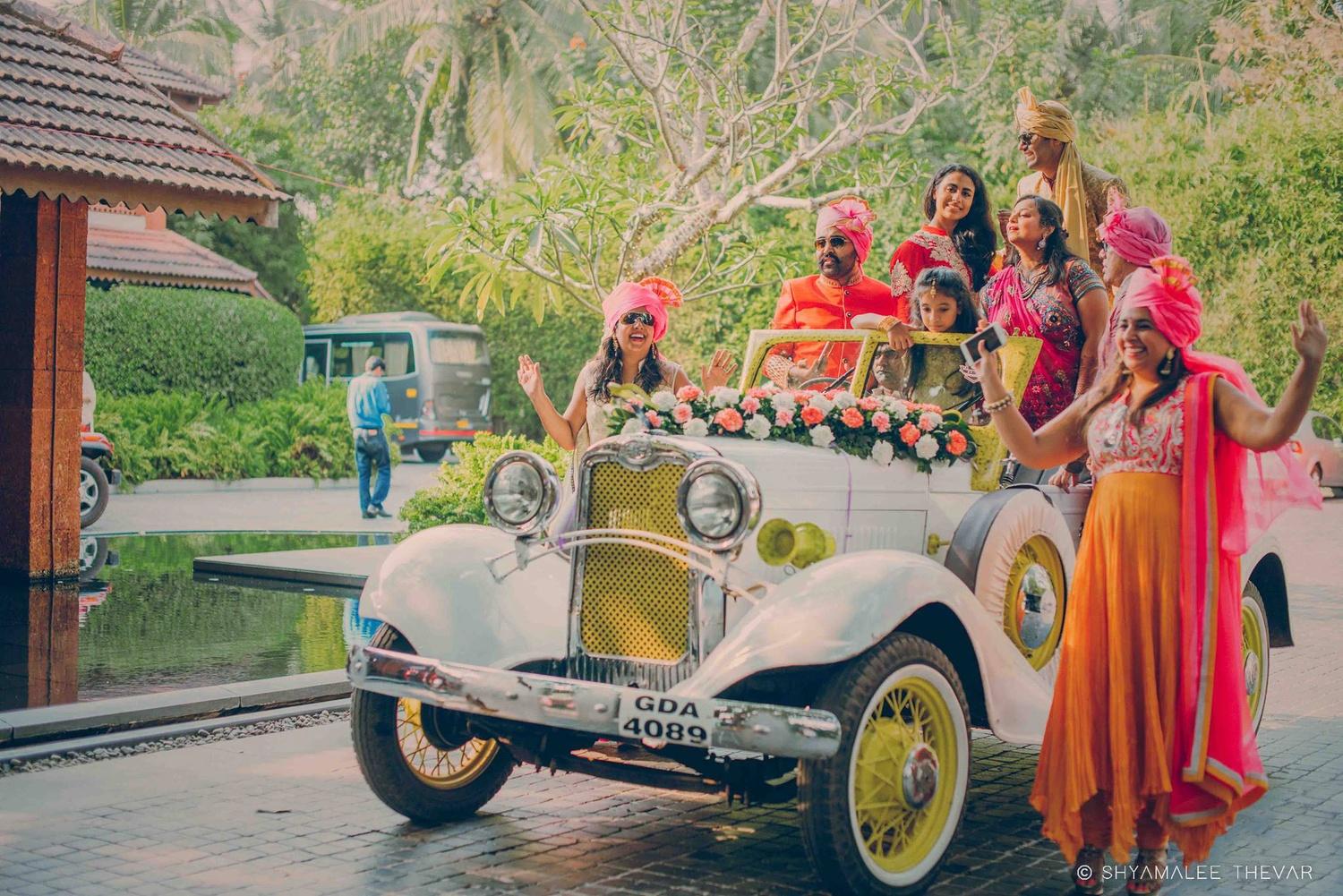 shyamalee-thevar
Get a vintage car and doll it up for a royal entry with your girl gang. The scene is playing right before our eyes - your golden heels hit the street as the chauffeur opens the door for you. You step out clothed in your ethic jewellery set atop your traditional lehenga and wave to your guests. Ah! What a sight. *wisps a tear*
#8. Bffs for life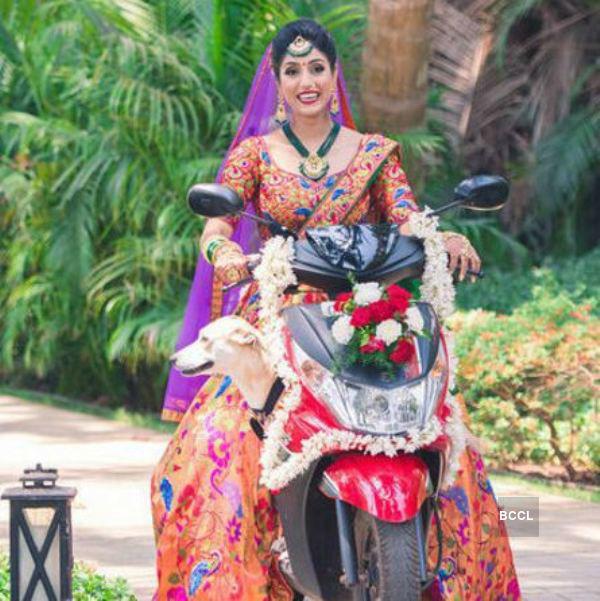 How is it fair to leave your faithful pooch behind on your wedding day. Dress your munchkin in sherwani or a dress with a customised collar for the special occasion as well and let him guide you to your future husband. We bet, your wedding pictures will have everyone awwwwing with your doggo in the frame.
#9. Row into his heart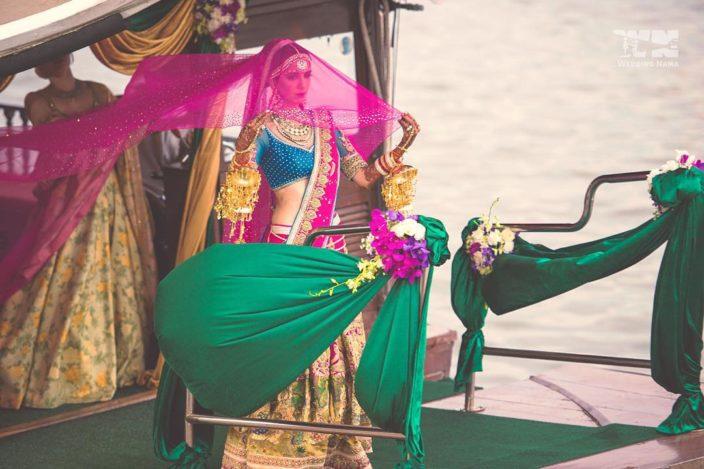 If your wedding venue has water anywhere around it – there's nothing more romantic than floating in on a beautifully decorated boat! While your groom waits at the shore for you, you can surprise him by arriving on a boat!
#10. Go traditional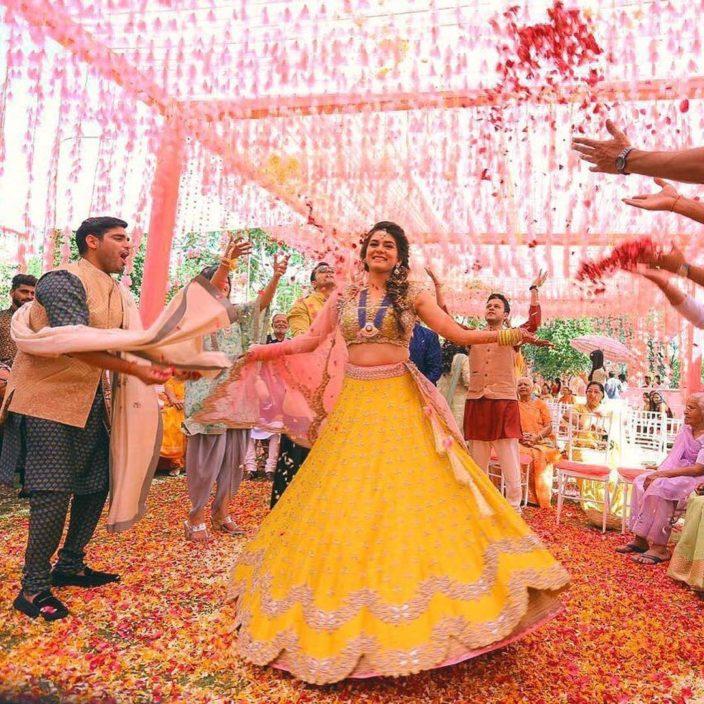 However, if all this doesn't get your adrenaline pumping, you can opt for the traditional phoolon ki chaddar entry. Make it a head-turner by not only letting your brother(s), but your parents too, escort you to your husband-to-be.
Gone are the days when the bride would wait for her knight in shining armour. Today's sassy brides want their wedding to be all about them. And why shouldn't it be? After all, it's the bride that spends days, even months, at a stretch planning it out. So, let nothing stop you from making the most of your life's most important day.