The white magic of snow: picturesque winter destinations
A dusting of snow can make any place look a little more dreamy and majestic! The snow clad mountains and lush green fields while basking in the winter sunshine, make for an ideal vacation plan. So now when the temperature has dipped a notch low and the mountains are beneath the white magic, let's get into our winter boots and board our sledge for some of the very exciting winter spots in the country.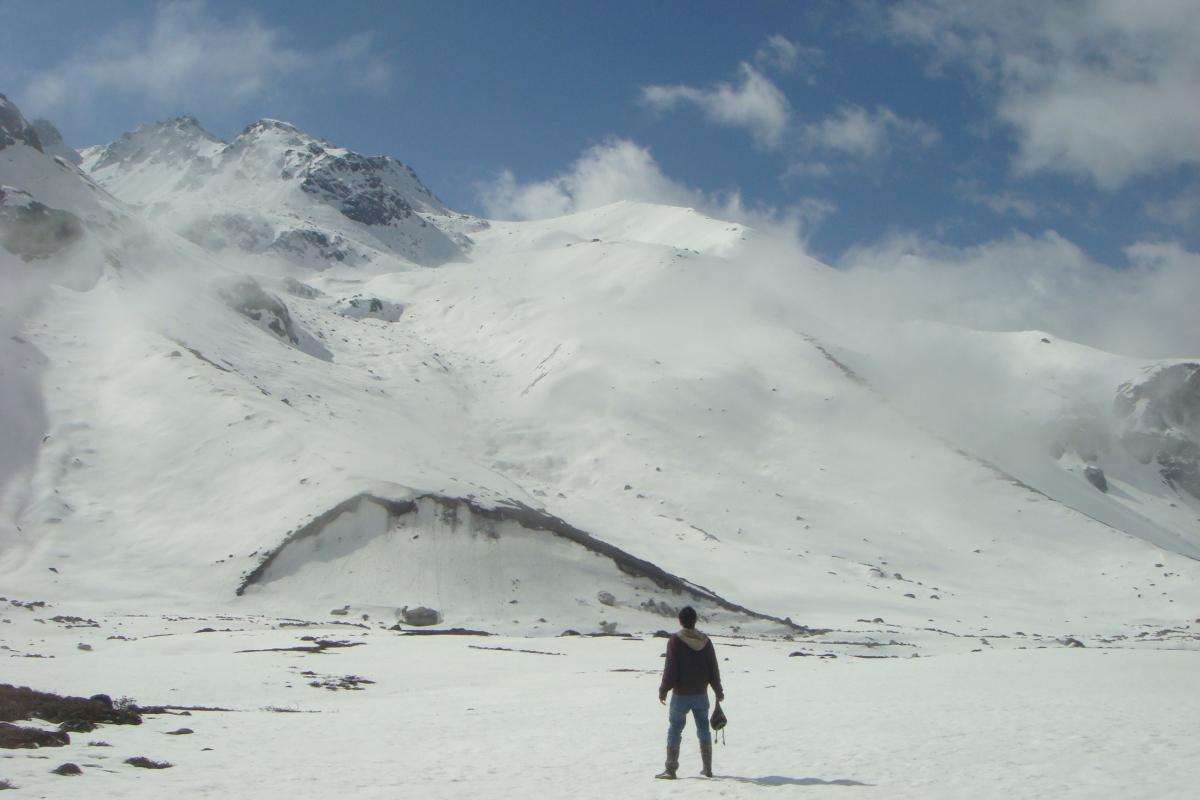 Winter sunshine
Auli
Situated at a height of 2,500- 3,050 meters in Chamoli district of Uttarakhand this popular hill station is a perfect getaway for Christmas. A land abundant in oak trees with a panoramic view of the Himalayas, this is the best time to visit Auli. Keep yourself prepared for the dipping temperature as it may vary between 10 degree Celsius to 20 degree Celsius. This picturesque town is popularly known for skiing and other snow sports.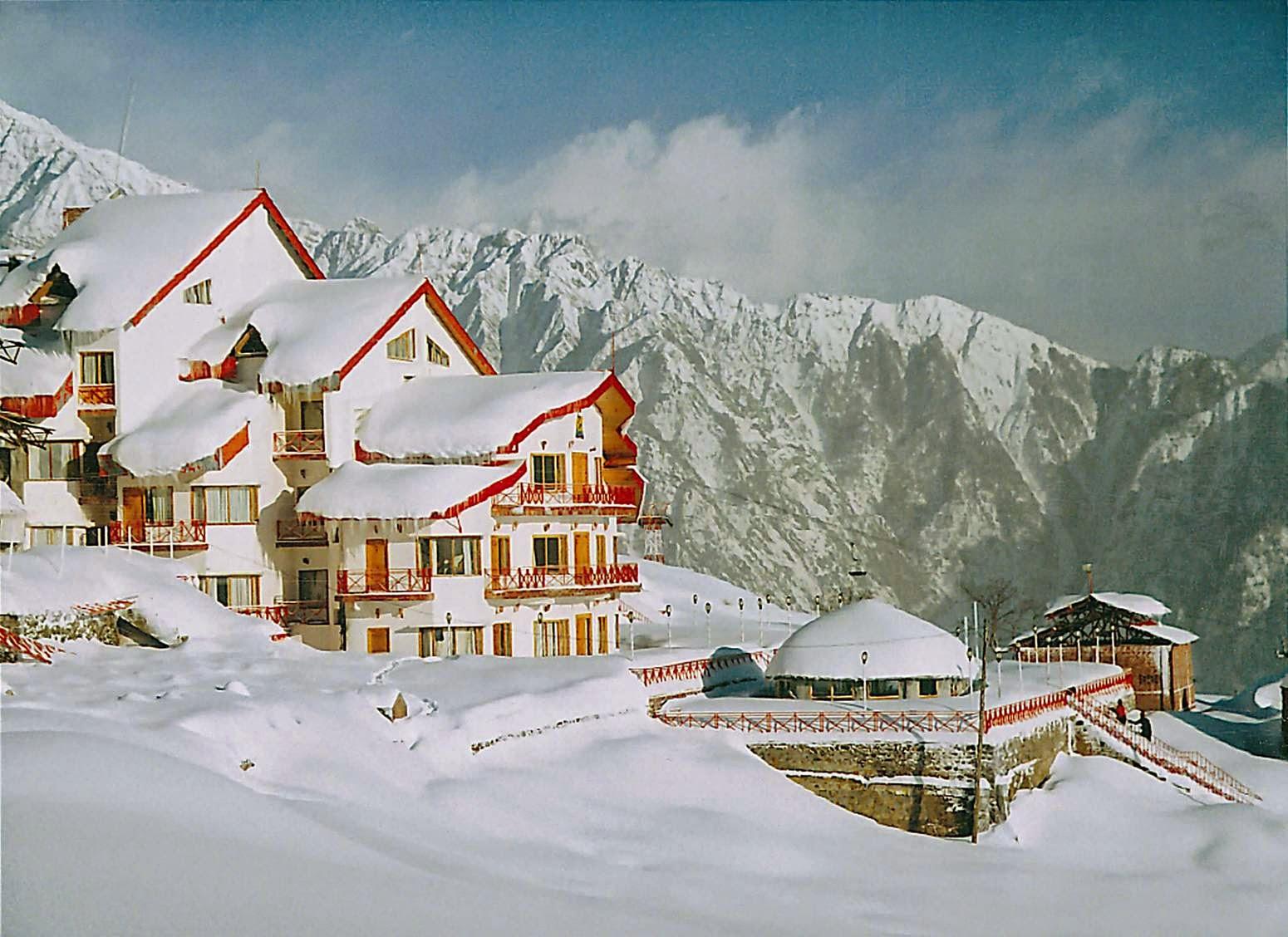 Snow covered Auli
Pehalgam
Surrounded by Deodar or Cedrus Deodara trees, Pehalgam is situated 45 kilometres from Anantnag at an altitude of 7,200 feet. December is the peak season for this heavenly abode and temperature can even drop below zero degree. This is a perfect Christmas retreat with its mountain range and the terrain covered under a blanket of snow, making it a beautiful scenic location.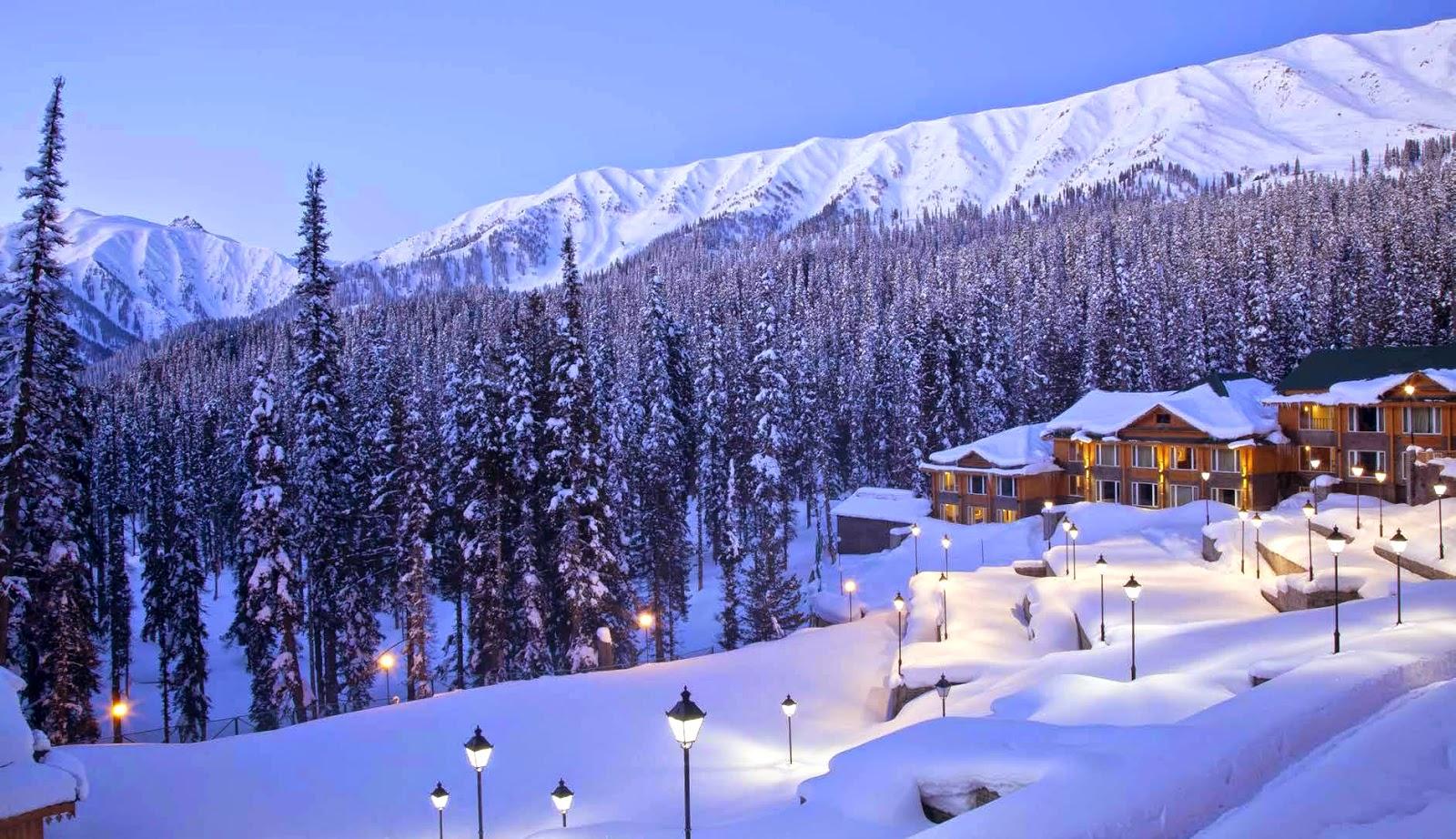 Snow covered Pehalgam
Lava, West Bengal
If you plan to spend your Christmas at a not so commercial spot, Lava in West Bengal would be a perfect choice. Situated 103 kilometres from Siliguri and 34 kilometres from Kalimpong, Lava lies in Darjeeling district of West Bengal. This is an entry point for the Neora Valley National Park, sharing its border with Sikkim and Bhutan. Verdant forests of tropical deciduous trees to the wet alpine trees of fir, pine and birch, they together make the place popular for trekking and bird-watching.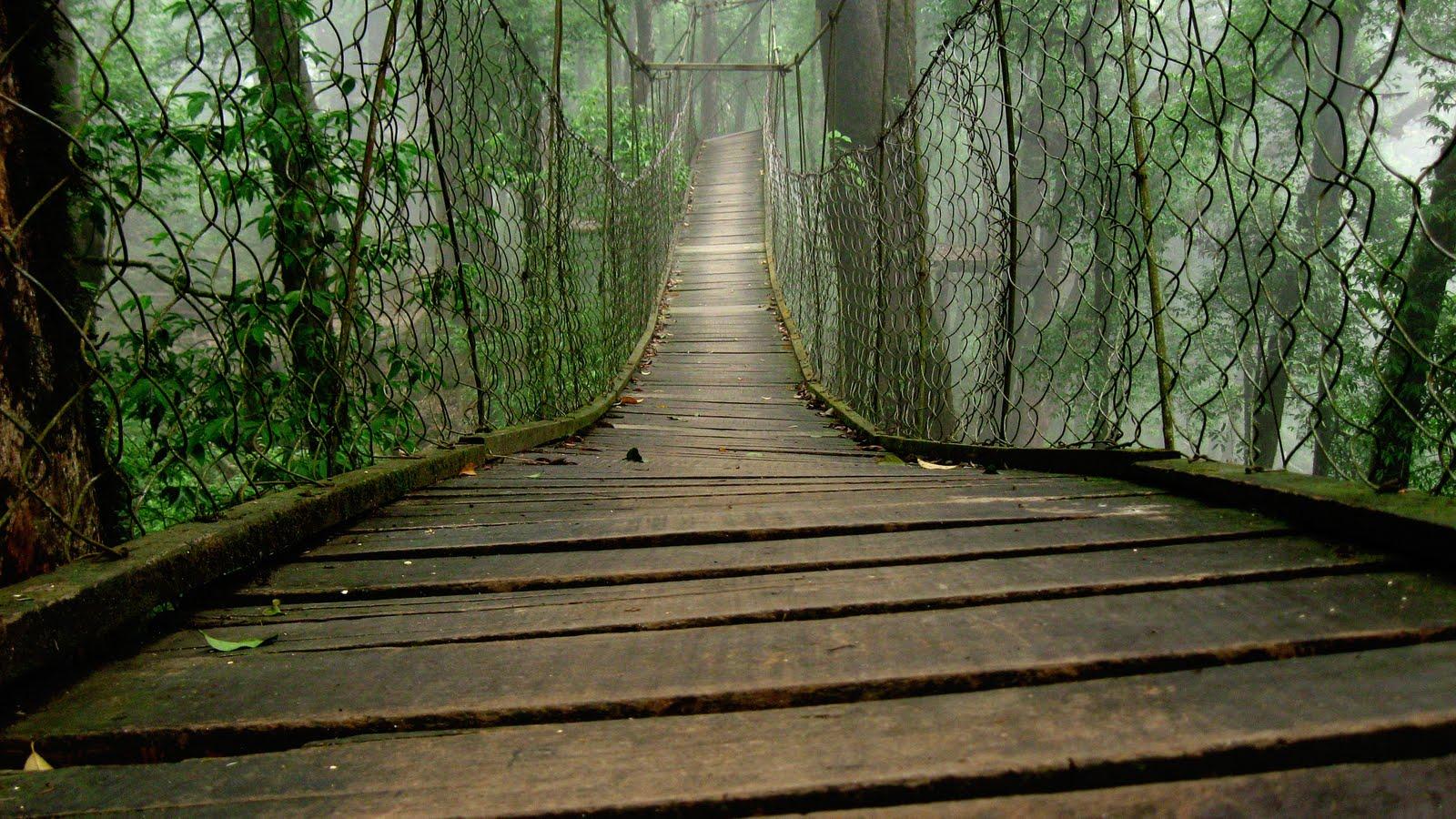 Lava in West Bengal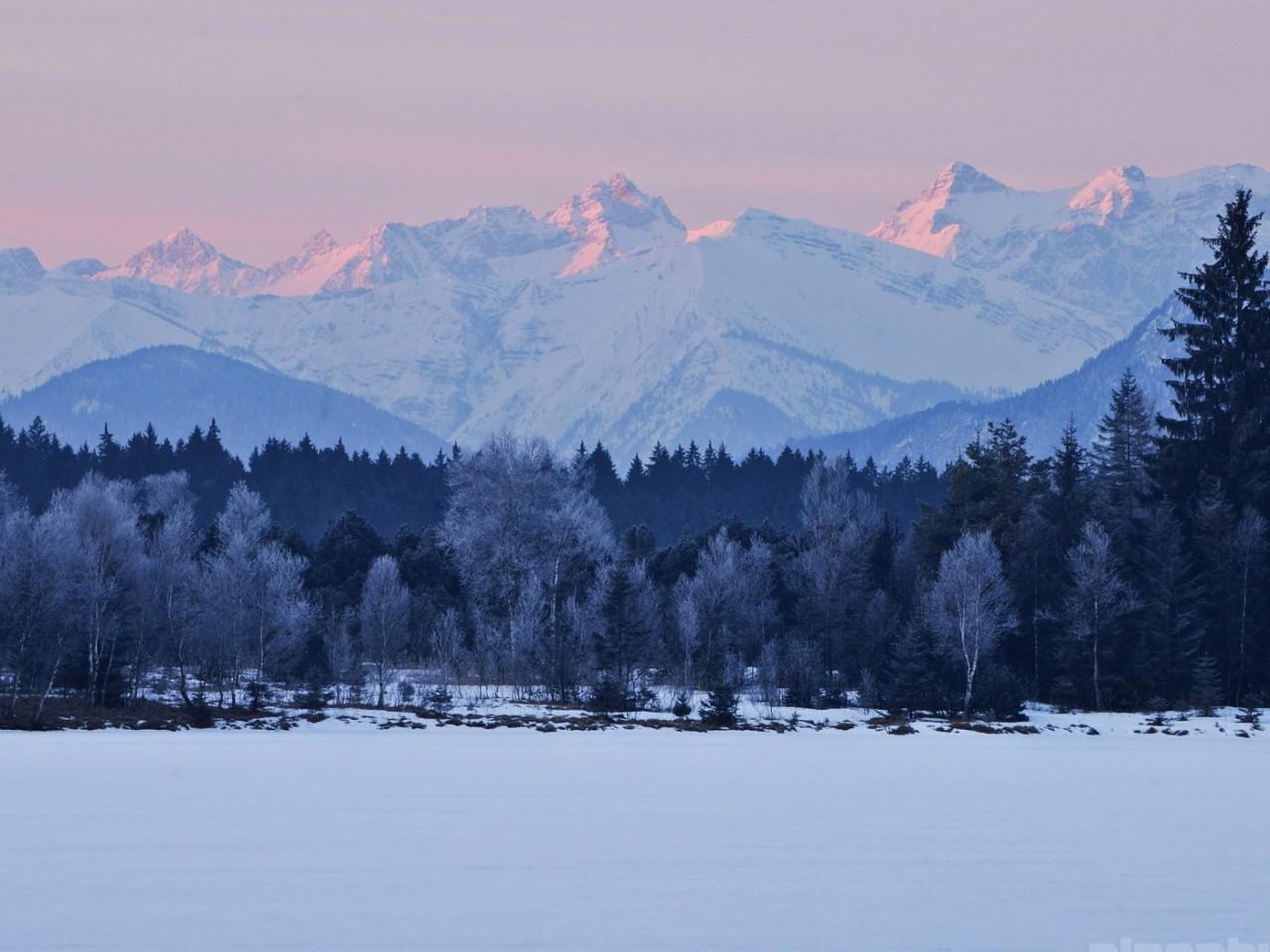 Lava in West Bengal
Daringbadi
This is a lesser-known hill station in Odisha also called the "Kashmir of Odisha". It is situated at a height of 915 metres in Kandhmal district and approximately 250 kilometres from Bhubaneswar. This destination popularly known as 'lovers paradise" might prove to be your ideal vacay spot as well! Surrounded by pine jungles, coffee gardens, picturesque valleys and abundant in long tusked wild elephants, Daringbadi is a beautiful place lying in the lap of rain forests. Temperature goes down below zero degree here and the dew collected on the grass and leaves often turns to ice.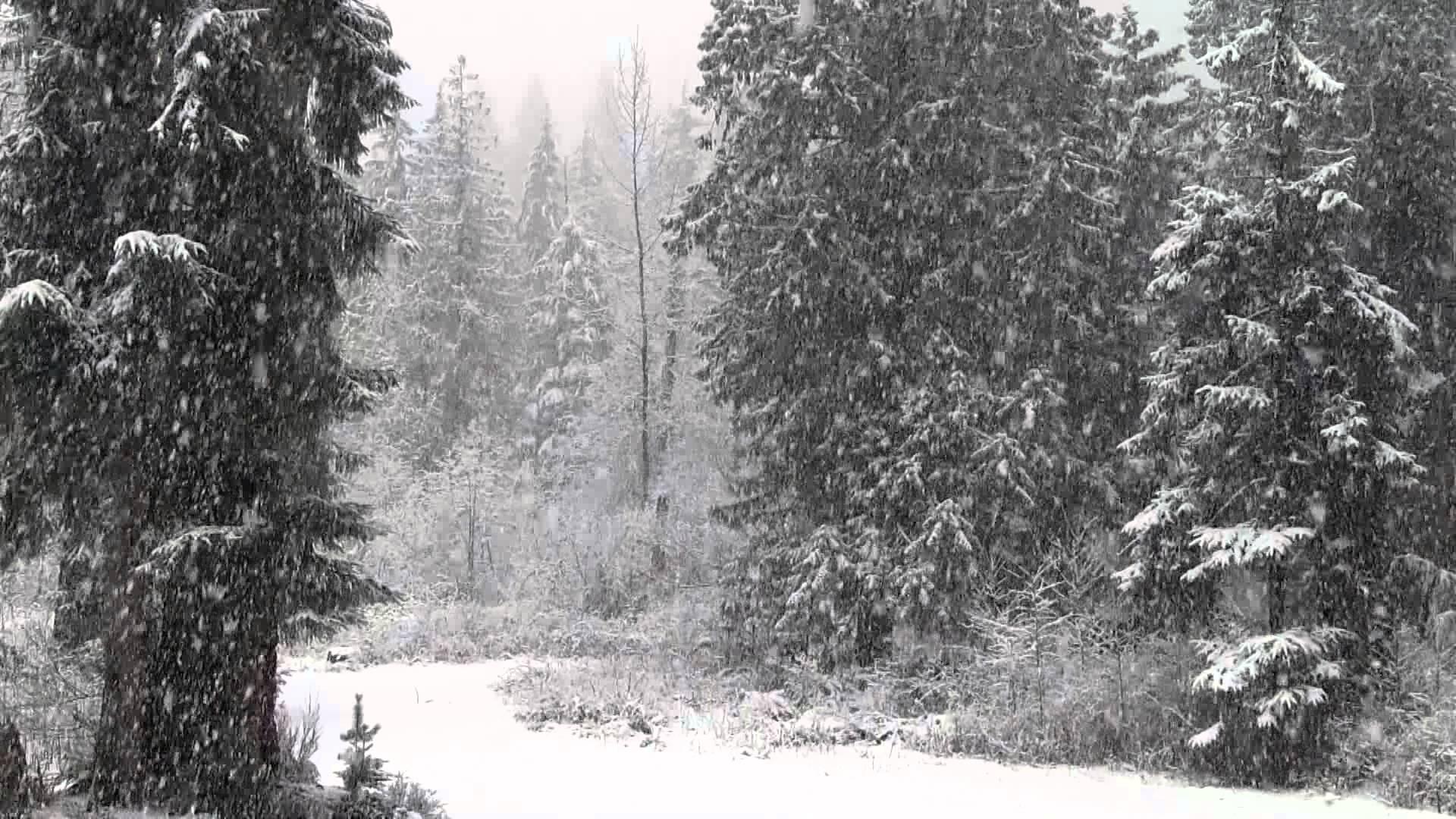 Daringbadi
Yume Samdong (Zero Point)
This is the last outpost of civilization prior to the Himalayas, standing at an altitude of 15,300 feet above sea level in Sikkim. With snow capped mountains, the Teesta vallley, wild yaks and constantly changing vegetation while trekking the rough terrain, the place is mesmerizing with its beauty. If you want to enjoy a clear sky and brilliant view of the mountains then this is an ideal season.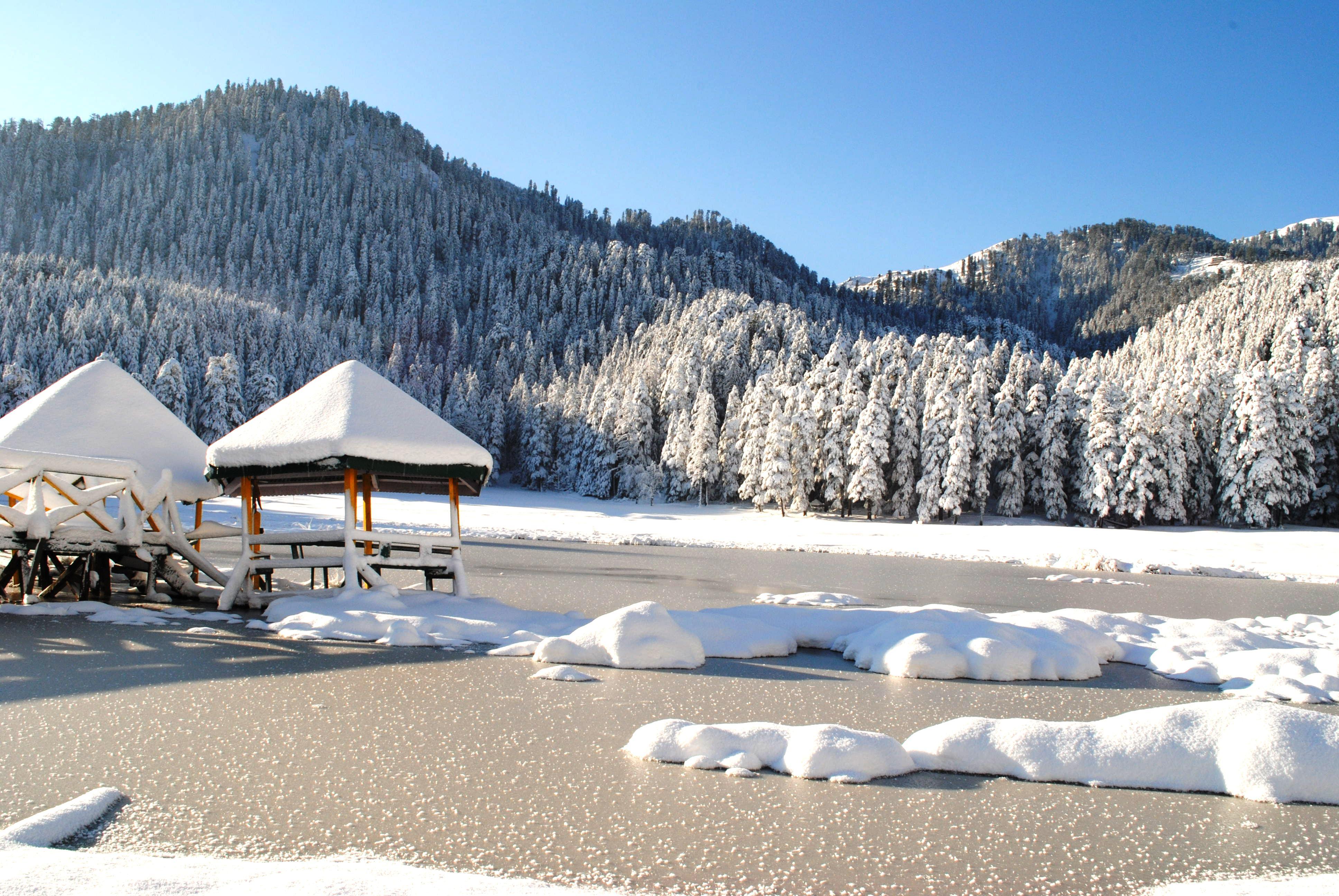 Yume Samdong (Zero Point)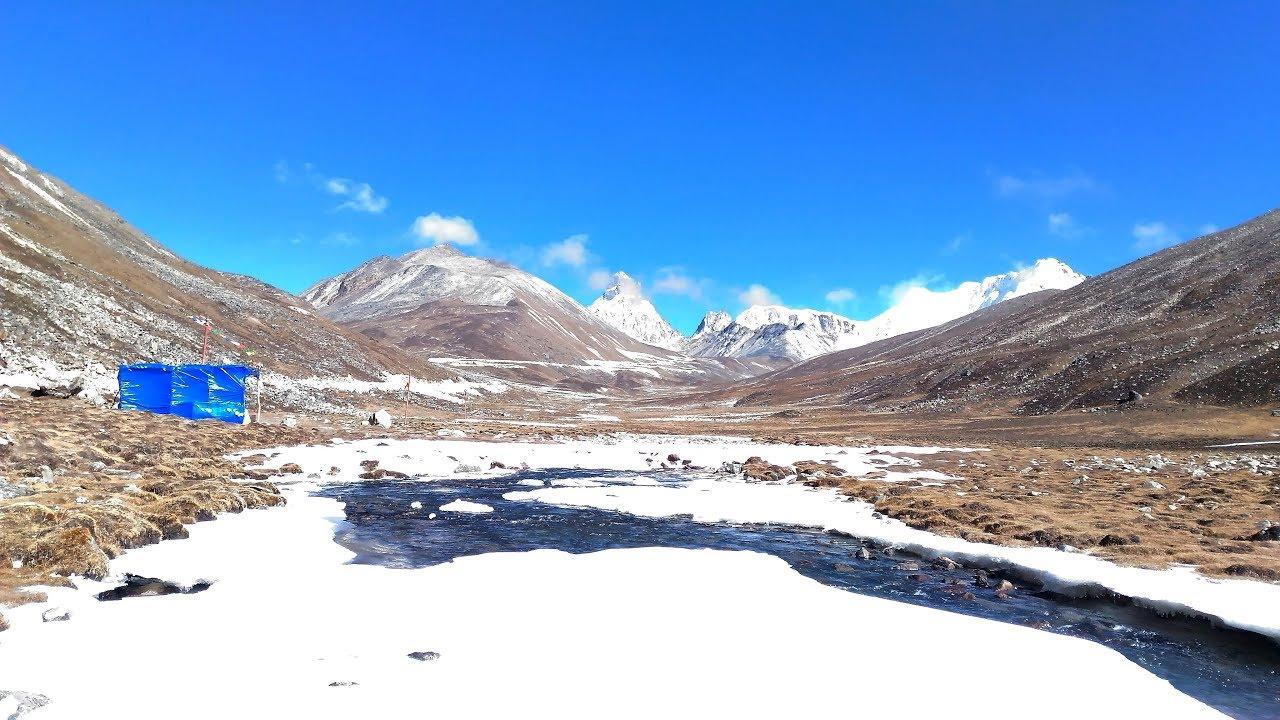 Snow capped mountains
Khajjiar
This hill station in Chamba district of Himachal Pradesh, located approximately 24 kilometres from Dalhousie, is home to beautiful meadows blanketed by snow. Often referred to as Mini Switzerland of India this is an ideal location for you to celebrate this year's
Christmas
vacations!.