Russia meets Kashmir through Rohit Bal's designs at ICW 2016
With the beautiful backdrop of a single withered flowering tree and dramatic lighting, ace designer Rohit Bal brought together two regal cultures for the final show of the India Couture Week 2016. The collection, titled 'Kehkashaan', is inspired from the rich royal heritage of Russian czars paired with the craftsmanship of Kashmiri embroidery.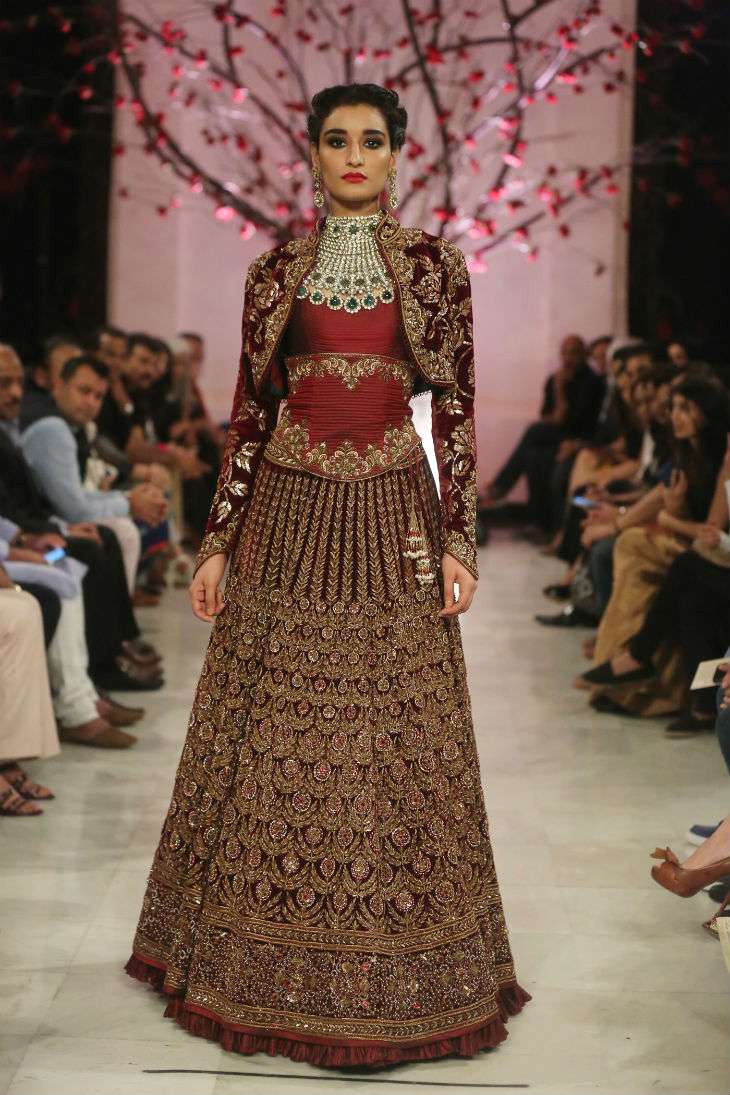 The grandeur of the erstwhile Russian monarchy, with its opulent colours and rich tones, is presented using age old techniques such as the fine needlework of Kashmiri Kaani , crewel work, petit point and chain stitch. Fine gold floral motifs are embroidered on rich and heavy fabrics like velvet and hand woven silks.
Also read - It's Official: Valentino, Dior and Versace are Oscar red carpet favourites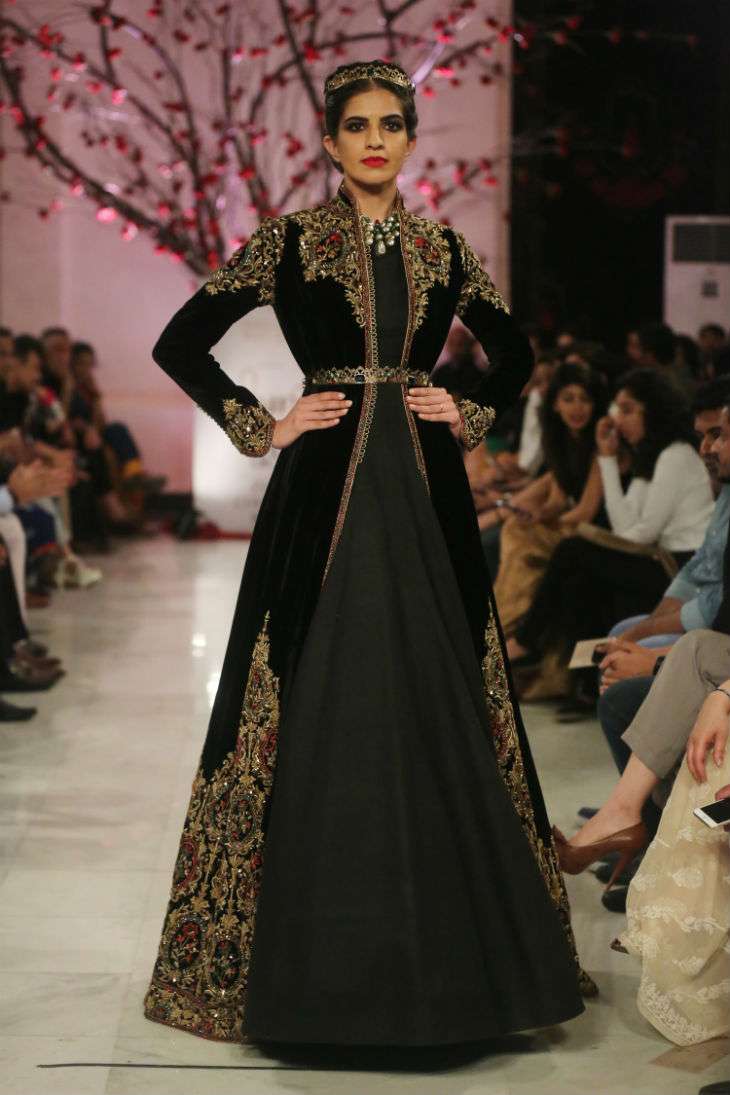 While ivory found its way into the ensembles, it was predominantly a collection which saw dark red, wine, black, and, as the designer himself put it,"tonal colours of a Kashmiri Autumn".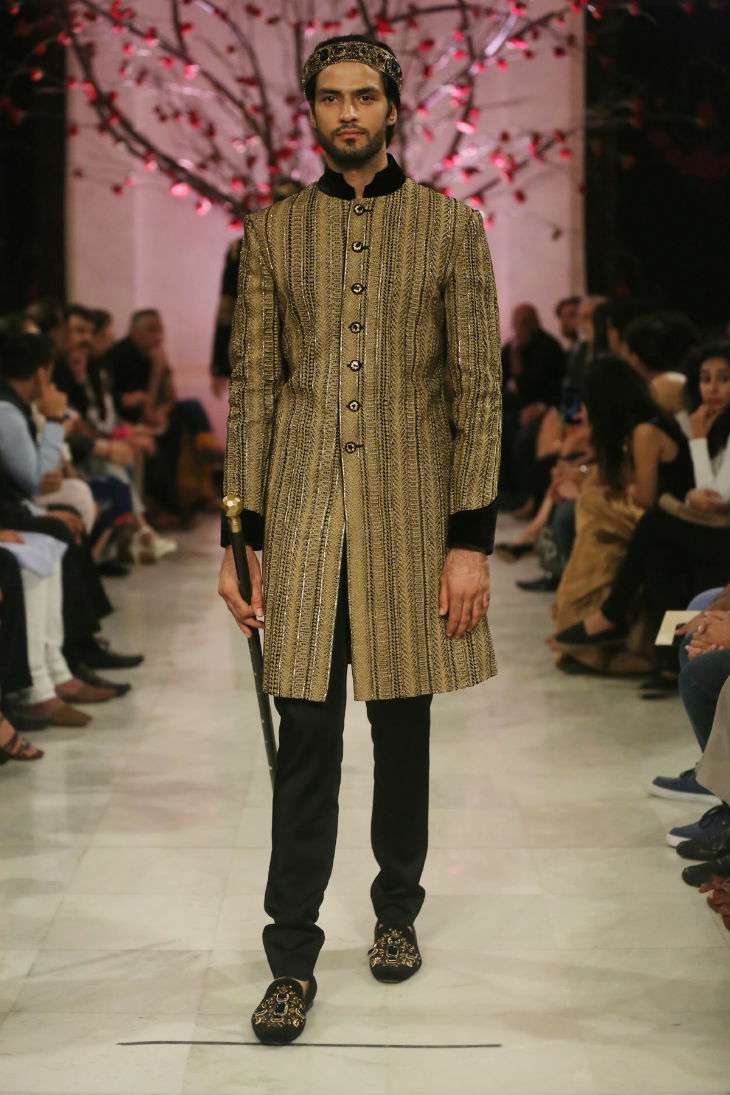 Long gowns clinched at the midriff, jackets, tunics , quilted skirts, long floor length jackets, Circassian coats, were styled with crowns, sashes, belts, tiaras with jewelled collars and belts. The men were seen carrying sceptre-like walking sticks - emulating the accessorising style of the czars.
The jewellery, sponsored by Shri Ram Hari Ram Jewellers, for the collection intensifies the richness of the collection with the usage of gems like diamonds, emeralds and rubies.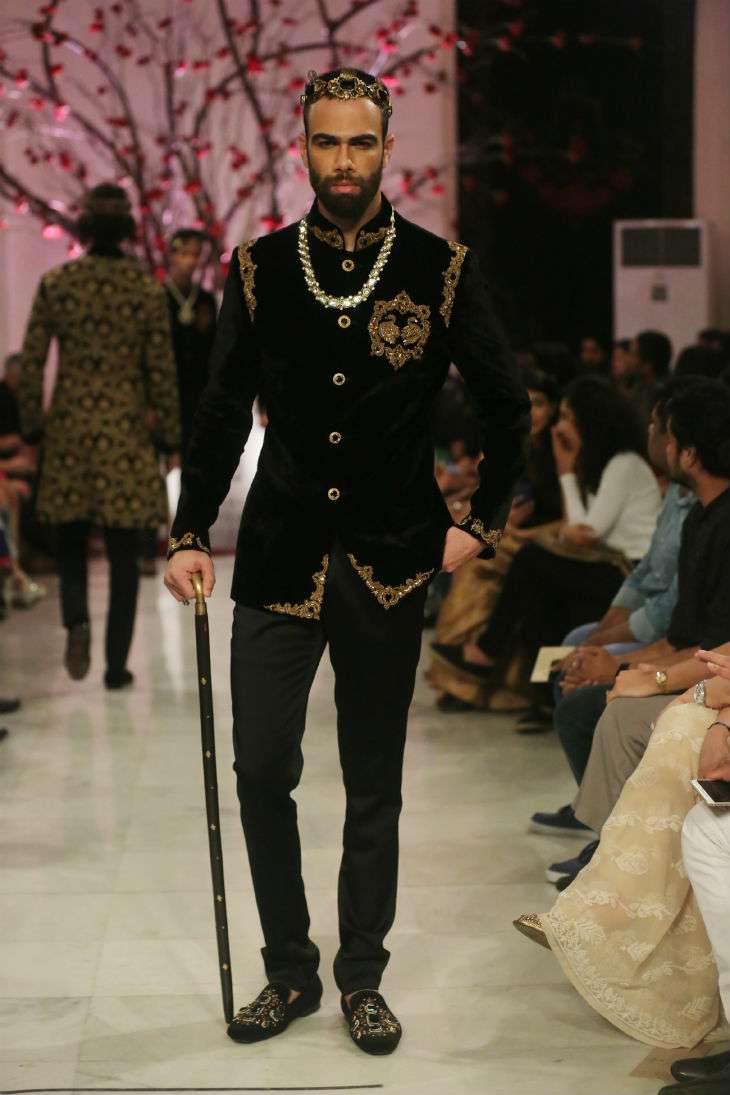 Speaking about his collection, Bal says, "When I look at this collection, the philosophy it encompasses and the historical value it stands for and is enveloped by , I think of KEHKASHAAN - a Galaxy. The beginning of this multiverse , holding all in its midst , the past , the present and eternity .... I think of only one overwhelming emotion - The Intensity of Passion."
Read more from Aparna Mudi on her blog. Click here.
Also read
Clothed women on Pirelli's 2016 calendar aren't a sign of reinvention. It's survival
This insane video shows why Olivier Rousteing is the king of fashion today