Pune doc's heartwarming policy: no charge for delivering baby girls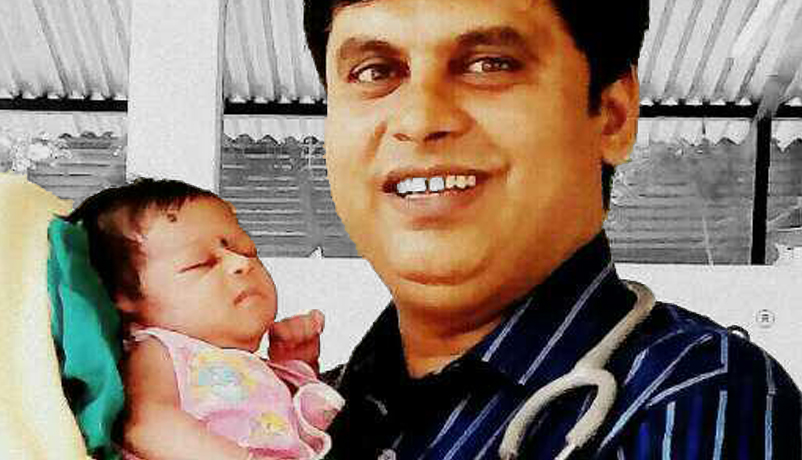 Growing problem
By and large, Indian society still celebrates the birth of male children and mourns the birth of girls
This is what leads to female foeticide, and a worryingly skewed sex ratio
Novel solution
Pune\'s Dr Ganesh Rakh has hit upon a novel idea of how to stop female foeticide
His hospital waives all charges if a baby girl is born
More in the story
The impact of Dr Rakh\'s innovative idea
Have other doctors tried to use this idea in their respective areas?
Over the centuries, Indian society has managed to overcome many senseless practices and superstitions like Sati. There are many that still remain - like untouchability and caste discrimination - but among the most serious ones is the greed for a male child.
Even today, there are many parts of the country where the birth of a male child is celebrated, while that of a girl child is mourned. As a result, the male-female balance in many parts of the country is at dangerous levels.
But, bit by bit, there are those who are trying to change the mindset. One such person is Dr Ganesh Rakh, chairman of Medicare Multispecialty Hospital in Pune.
Rakh has devised a novel way to overcome this inherent bias in society: his hospital doesn't charge for the delivery and other costs if a girl child is born. And that's not all - Rakh and his staff distribute sweets to everyone in the hospital every time a girl is born.
In this way, over the last four years, Rakh and his staff have saved 432 girl children who would've been killed in the womb otherwise.
Skewed mindset, skewed sex ratio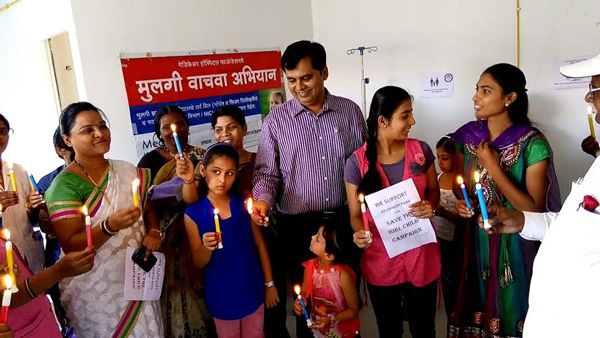 With a ratio of 929 females for every 1000 males, Maharashtra has a serious problem on its hands when it comes to female foeticide. A veteran doctor couple in the Marathwada region was arrested and sent to jail for murder, for carrying out pre-natal sex determination (which is against the law), and female foeticide.
Parents and their relatives, of course, are a large part of the problem, as they put pressure on the doctors to abort the girl child. But many doctors do give in to the pressure to commit this crime, partly owing to the need to hang on to a patient. Not many of them seem to have thought of talking to the patients and convincing them to have girl children.
Says Dr Rakh: "Every expecting couple that came to my hospital wanted a male child. No one was even ready to listen if I tried to convince them. Many times, it so happened that the parents and relatives would fight among themselves over the payment of hospital charges if a girl child was born. This was very alarming and I could not take it lying down."
Dr Ganesh Rakh has saved over 400 girl children by delivering them for free at his Pune hospital
How the idea led to a change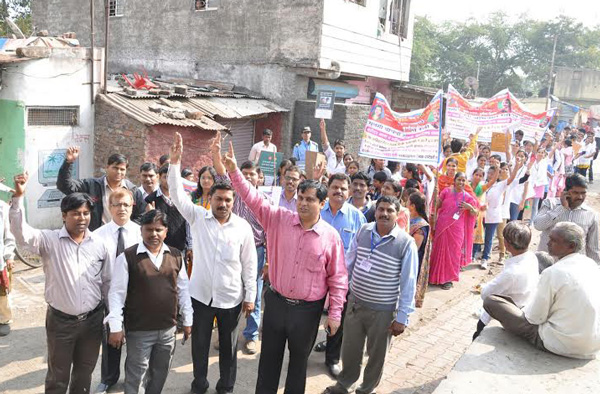 The sole intention behind the concession was to encourage people to let girls be born, which was turning out to be difficult despite several laws to prevent female foeticide.
Rakh says: "Despite sex determination of the foetus being illegal, there are several incidents where not only the sex of the foetus was determined, but also, millions of female foeticides were carried out. The government brought in tough laws to prevent this, but that hardly proved to be a deterrent to the offenders.
"Even the mother would cry in the labour room if a girl child was delivered. It was so depressing for me that I decided to waive off the hospital fees if a girl child was born. Gradually, there was change in the mindset of people."
Wide reach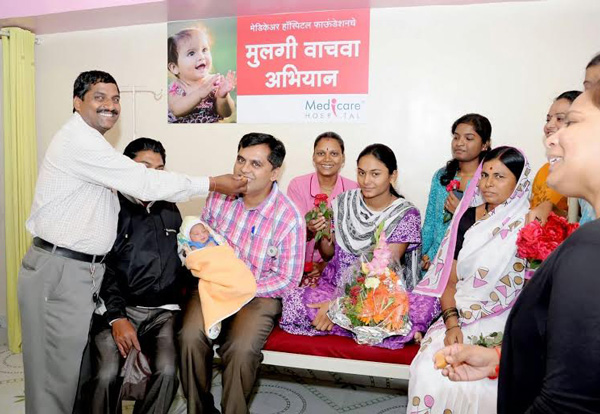 Rakh has seen a fair share of hardships in life. His parents, natives of the Karmala taluka in the drought-prone Solapur district of Maharashtra, migrated to Pune in search of livelihood. His father worked for a daily wage, while his mother worked as a housemaid to make ends meet.
But despite the odds, the parents managed to provide Rakh with an education and a comfortable life. Having graduated in Ayurveda from the Tilak Ayurveda College, Pune, Rakh started his own hospital at Hadapsar.
This allowed him to set the trend for saving the girl child. But what else could be done?
Rakh decided to spread the message among his colleagues across the country. At conferences and meetings, he would talk to fellow doctors about his initiative, and urge them to take it up at their own hospitals.
And more than 3,000 doctors from across the country have responded extremely positively.
"My sole intention is to save the girl child. I appealed to my fellow doctors to waive off delivery charges for at least one girl child in a week or a month. They can extend it to more deliveries if they feel satisfied," Rakh says.