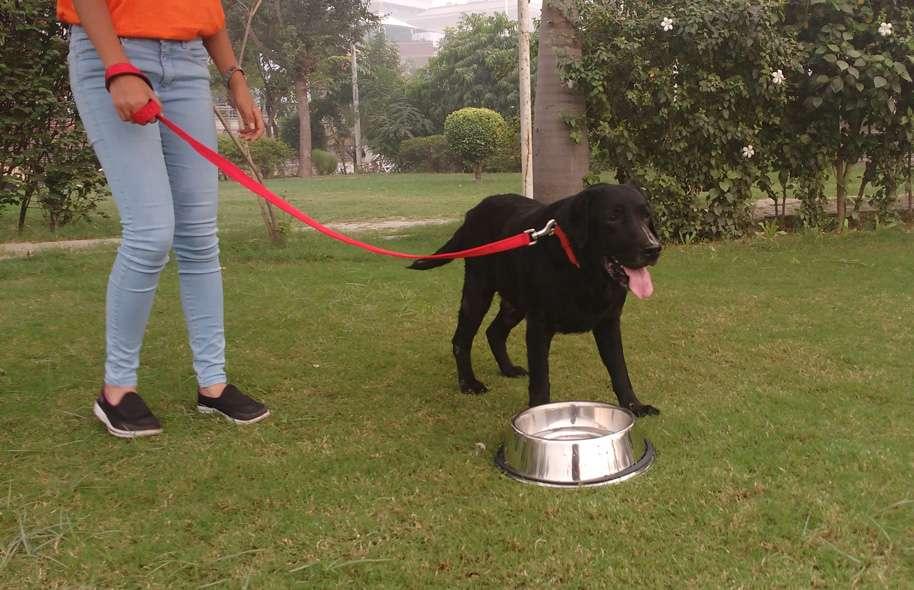 1/8
'More water, please?'
Photo: Durga M Sengupta/Catch News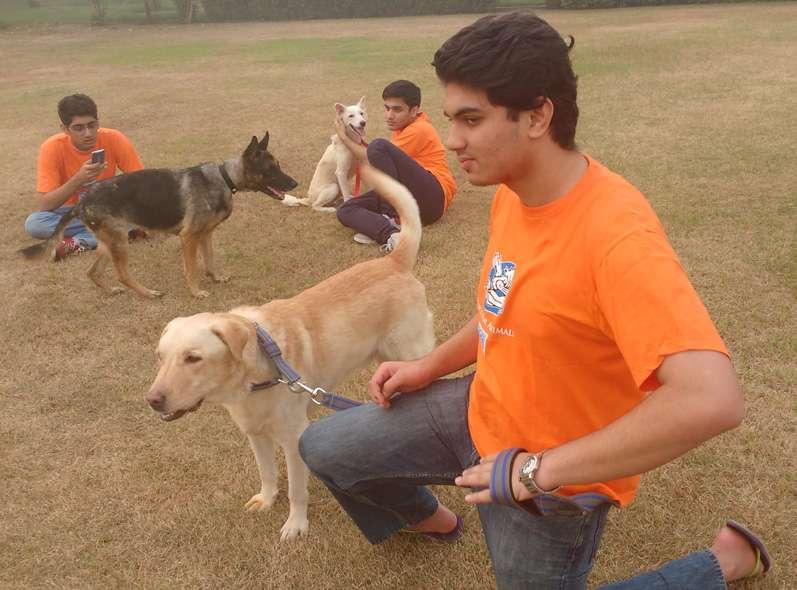 2/8
'I demand 'respect'. I do.'
Photo: Durga M Sengupta/Catch News
3/8
'This grass... Goodnight, humans.'
Photo: Durga M Sengupta/Catch News
This is an advertisement.
To view next image, click on the next button.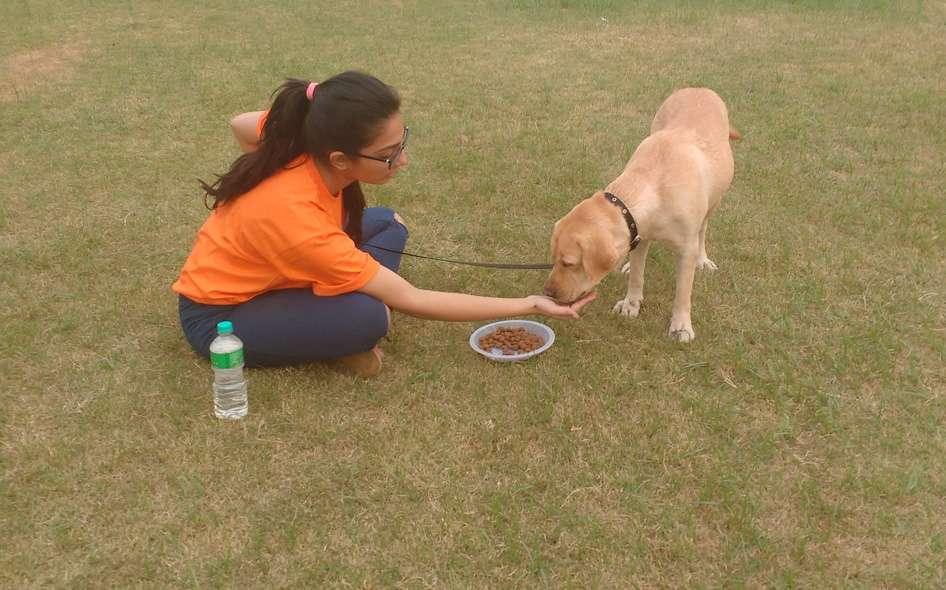 4/8
'Bowls are for losers.'
Photo: Durga M Sengupta/Catch News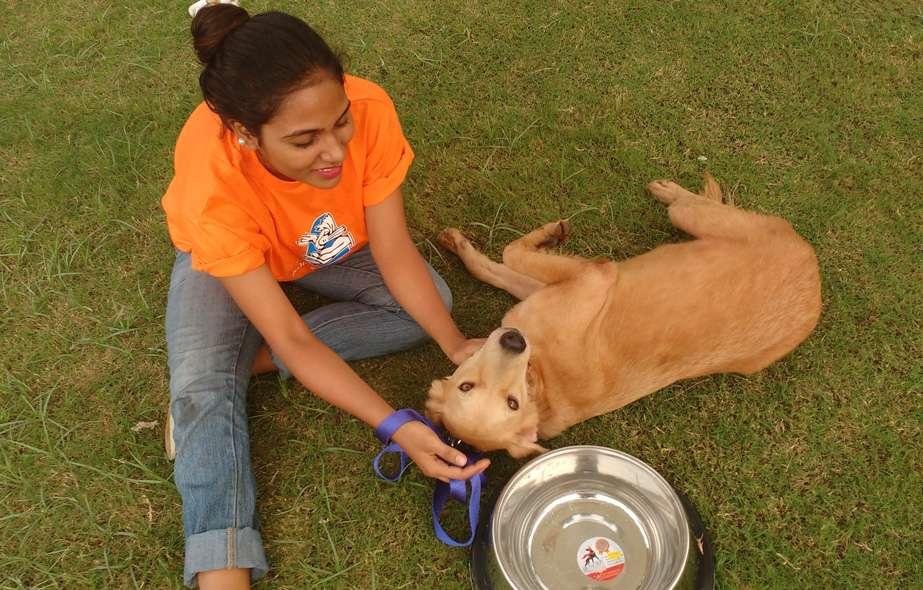 5/8
'Don't interrupt my belly rub time. Shoo.'
Photo: Durga M Sengupta/Catch News
6/8
'Someone get me out of here. ASAP.'
Photo: Durga M Sengupta/Catch News
This is an advertisement.
To view next image, click on the next button.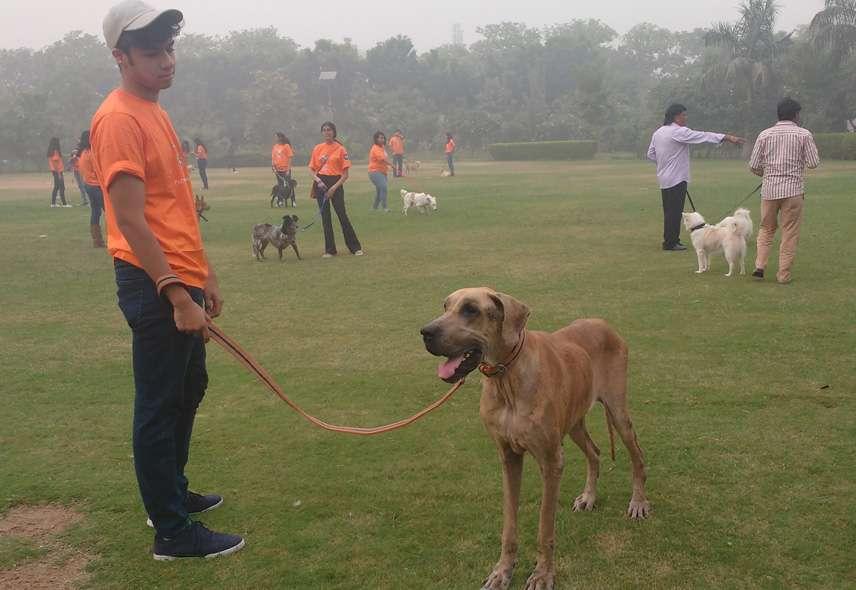 7/8
'You know who the long jump champion here is. You know it.'
Photo: Durga M Sengupta/Catch News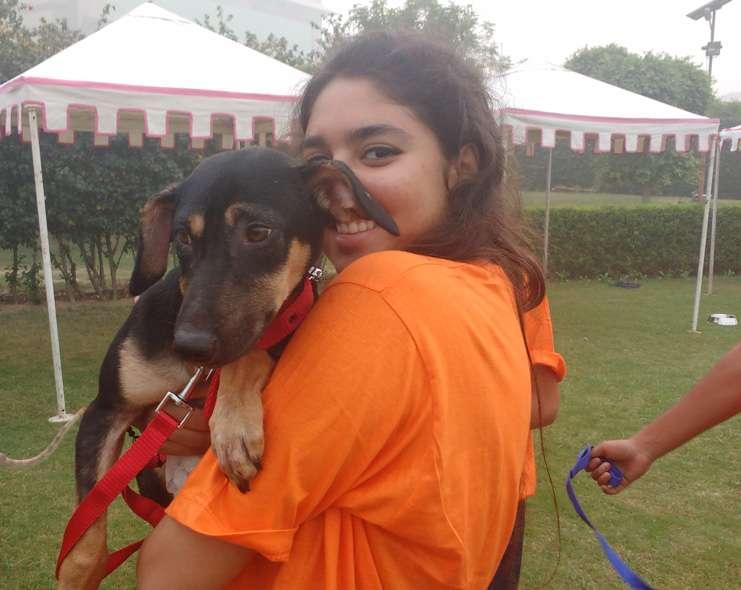 8/8
'I like this lady. She smells nice.'
Photo: Durga M Sengupta/Catch News
Not 'ex-military', but the dogs at PFA's adoption drive will melt your heart
A grand stage facing tables occupied by rather well-dressed patrons. Onlookers peering in to get a peek at the showstoppers. Glitzy lights, a red carpet, and a team of ushers. But, what most of those assembled were eagerly awaiting -- the promised \'ex-Army\' dogs, never really materialised.
This was the scene at \'Cause 4 the Paws\', an adoption event which opened with a dog show at Delhi\'s super-elite Select Citywalk mall. The adoption event is open till tomorrow i.e. 6 November, between 3 and 8 PM.
Perhaps the glamour works in helping these dogs find second homes, or, in some unfortunate cases, third or fourth homes. Besides, the glamour doesn\'t hurt as much as the misinformation.
Rumour has it
The 20 dogs who were paraded today were mostly young, with very few above the age of two. However, barring two dogs who belonged to a CISF dog handler and one who worked with the Airport Authority, as confirmed by Maneka Gandhi's NGO People For Animals (PFA), all the other dogs are either abandoned or rescued and have no connection with the Indian Army.
Over the past two days, social media has been ripe with memes, tweets and heartfelt Facebook posts urging people to "go and adopt these ex-Army dogs". Some media outlets even posted this 'news' for the love of dogs.
Interestingly, no one knows where the rumour started. PFA volunteers could be heard fuming over "a call from the PMO" that Ms Gandhi had to possibly address. "How could you publish an unverified report?" a volunteer asked a media person at the venue.
Pet Fed, the marketing partner of the event, who aren't even present on the fliers being handed out by donation platform BitGiving, also appeared equally clueless about the online rumour.
"Pet Fed has categorically said they're surprised that this rumour started," the volunteer continued.
Pedigree pooches?
Catch asked Pet Fed founder Akshay Gupta if these sort of rumours fed on the strong feeling of nationalistic pride in India today and if that ultimately benefited them.
Pat came the answer, "I hope the dogs benefit from this."
"This event got a lot of hype because of the rumours but we keep doing stuff like this," Gupta said, adding, "It isn't a commercial event or a marketing gimmick. It is only and only to get the dogs adopted."
While insisting that they weren't looking for only affluent dog parents, Gupta said, "We have a focus on pedigree dogs, yes. It's not wrong to adopt pedigree dogs."
The kind of families that would pass house checks, according to Gupta, are the ones who "won't keep dog chained, have enough room, and always someone to take care of them."
Meanwhile, 'the kind of families' that had gathered at the event were getting increasingly impatient. The viral social media posts didn't mention a time and a lot of these people had been waiting for hours.
Sonalini, one of the prospective dog parents, arrived at the PFA kiosk asking why the dogs weren't being brought out. "I've been waiting here for an hour," she told Catch. "First they said 3:30 PM and now it's 4 'o' clock. I haven't yet met the dogs, I don't understand," she added.
Meeting the dogs
Unaware of the chaos outside, the dogs roamed on leashes in a park on the mall property, kept at a safe distance from each other, and the crowd. Watched and fed by PFA volunteers, some of the dogs appeared nervous. One even choked on his snacks and threw up.
"I don't think she's ever been on a leash," said a volunteer concerned about her doggie ward who refused to eat. "What's her name?" I asked. "I don't know. Most of us don't know their names," the volunteer confessed.
When Catch asked PFA volunteer Kanishk about the confusion over the dogs' names, he said "They come to us with numbers and we don't name them. Like if the dog has come from CISF, we'll just say 'Woh CISF waala kutta.'" However, the leaflet handed out by BitGiving features 12 dogs with names under them.
But nameless or not, the dogs can all be identified by their distinct personalities.
As one of the volunteers proudly walking an excited yellow labrador said, "You won't believe this, but he sits when you say 'Respect'" And the dog sat. Later, someone asked the same dog to 'sit' and he just pawed at him.
Another small dog wouldn't leave her handler's lap. "She just won't walk. I'm calling her Tinku. Doesn't she look like a Tinku?"
Quiet, nervous, excited, lazy, hungry, stubborn. There are all kinds of waggy tails at Cause 4 the Paws. And, 'military' or not, that should be reason enough to adopt them.