Night work for women: Who will actually benefit from it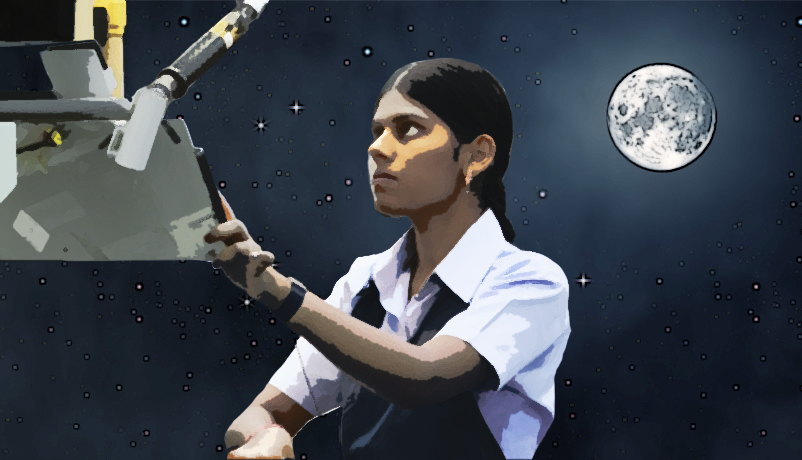 The new law
The Centre has allowed night work for women in factories
Night shifts may turn out to be even more exploitative for women workers
Do they help?
There are not enough safeguards to ensure a decent work environment for women at night
A patriarchal set up at home will mean a double whammy for women workers
More in the story
What does the ILO prescribe for night shifts
Are provisions for workers rights in India up to the mark
The BJP government's proposed amendment to the Factories Act to allow night work for women cuts both ways for women workers.
The suggestion that the move is to ensure equal opportunities for women workers in industrial employment is at best only part of the story. In reality it means bringing in women workers into industrial employment in larger numbers.
Women workers, especially first-generation women industrial workers, are easier to 'manage' than unionised, mostly male, industrial workers. The latest move may ensure 'ease of business', but it will not offer equal opportunity to women workers.
Safety of women workers in industrial employment, especially in new industrial centres, is a growing concern. Violence against women, including sexual violence, has become an institutional mechanism of control over women workers in these centres.
With limited exposure to unionisation and collective bargaining, women workers are far more vulnerable than their male counterparts.
Women workers: low-cost factory input
The BJP government's 'Make in India' campaign has accepted that India can only be competitive if manufacturing costs are lowered. The only costs in both the government and the corporate understanding that can be lowered are wage costs.
The right to freedom of association and the right to collective bargaining only push up wage costs; therefore they must be dispensed with, according to this understanding. This makes access to the next generation of women industrial workers a necessary input for 'Make in India'.
Night shifts for women will benefit employers more than women workers, says @theNTUI
Night work would increase the vulnerability of women workers who are already 'managed' through a highly sexualised mechanism of control, both at work and at home. The patriarchal nature of families compounded with a night shift would increase the already existing double burden on women.
Patriarchy: exploitation at work and at home
While men on night shifts can go home and rest during the day, patriarchal family norms and values would make it extremely difficult for a woman to rest at home during the day.
The night shift could, in fact, end up being a dual exploitative arrangement in which families would send their women to work on night shifts as then they would be free to take care of household chores, children and the elderly during the day.
For both men and women, the night shift has serious physical implications. But when compounded with patriarchy, it will result is unparalleled burnout.
Counter-productivity risk
The effort to change the structure of a workplace without addressing necessary change in society will only make society, the workplace and the home more gender unequal.
Introducing the night shift for women workers may not directly increase participation of women in industrial employment. It may, in fact, reduce it. Nowhere across the world is there a direct correlation between allowing night work for women and increased participation of women in industrial employment.
The security of the day shift and the ability to take care of families after work is an incentive for many women workers to join the workforce. With the introduction of night work, it could act as a deterrent for many women as they would not want to stay away from home at night.
@theNTUI says night shifts for women workers without proper safeguard is a recipe for disaster
Convention 171 of the International Labour Organisation (Night work Convention) requires specific minimum measures for night workers.
It says: "in order to protect their health, assist them to meet their family and social responsibilities, provide opportunities for occupational advancement, and compensate them appropriately. Such measures shall also be taken in the fields of safety and maternity protection for all workers performing night work."
The convention also requires employers to consult workers' representatives "before introducing work schedules requiring the night work on the details of such schedules and the forms of organisation of night work that are best adapted to the establishment and its personnel as well as on the occupational health measures and social services which are required."
"In establishments employing night workers this consultation shall take place regularly," it adds.
Lacunae in amendment
The amendment of the Factories Act to allow night work of women is not complemented with precautionary measures as mandated by the ILO to ensure safety of women workers, protection to their health and support system for their family and social responsibilities.
The proposed amendment also seeks to raise the floor for mandatory registration, of establishments engaged in manufacturing, under the Factories Act to 20 workers from 10. This means factories employing up to 19 workers would not have legally binding responsibility towards the safety of their workers inside the factory.
The Small Factories Bill also undermines the legal protection on hours of work, a weekly off and other rights to decent working conditions. Also, with the norms of recognition of trade unions under the new Industrial Relations Code being made more stringent, these amendments read together don't seem to make access to night work for women a step towards ensuring equal opportunities for women.
This is only a step to ensure 'ease of business' for 'Make in India', which equals low wages and fewer safe and secure jobs, especially for vulnerable workers.