Mizo cuisine: A hit among food lovers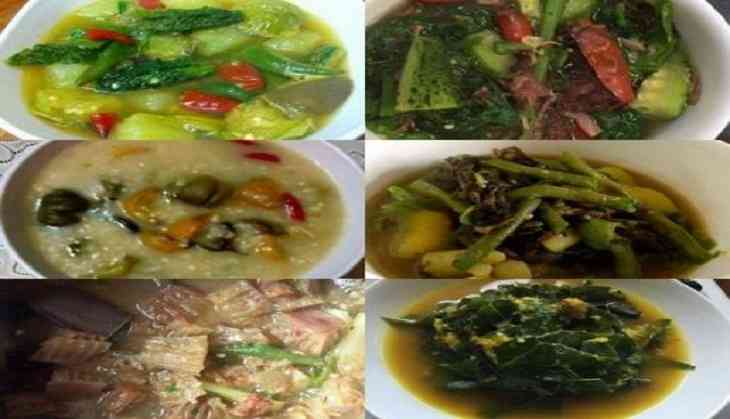 India's northeast region is known for its ethnicity, diverse culture. The flavours and dishes are as unique as their colourful lifestyle.
Besides having spectacular tourist destinations and an abundance of natural resources, India's northeast region offers a wide range of interesting cuisines. Prepared with local herbs and spices, north eastern food has its own special flavors.
Zawlbuk restaurant in the national capital is offering authentic mizo food and has become a major hit among food lovers.
The zesty flavours and fragrances of the unique herbs and other ingredients, like Bamboo Shoots, usage of local vegetables have been attracting gastronomes to the Zawlbuk.
Lalnunsiami Ralte, owner of the restaurant, told to ANI, "We have been running this restaurant for almost three years. This November, it will complete three years.Responses have been quite good, after a year of opening. Like, first time we opened it, people were not aware of it. Usually it takes time to make people realize about it."
"We opened this restaurant for the northeast people. It's hard to find good food here as they are not habituated to spicy food. This is the main reason. We serve Mizo food, Manipuri food, continental, as well as Tibetian food", he added.
Among the dishes, the 'Laphetauh' or Burmese salad, which is prepared using green herbs, nuts, vegetables, is the most popular among the visitors.People are also savouring 'Rotuai Bai', a stew dish, part of a traditional Mizo Meal at the restaurant.
Another lip smacking dish,the 'Saisubai', prepared using locally grown herbs, pork fats, chillies, ginger, garlic and banana chunk, is a hit among food lovers.
"I prepare rotuai bai, which is healthy, and the ingredient that I use is cabbage. Instead of cabbage, one can use long beans leaves, which is better but it is difficult to find here. Bamboo shoots are the mostly used ingredients here. It is very famous in Mizoram and we usually serve it with rice. It is delicious as well as healthy", said the Chef of the restaurant.
Food lovers, especially youths, including students, professionals often hit the restaurant to enjoy the unique palatable dishes.
The most talked about dish is the 'Sanpiau,' which is a very popular Mizo snack, usually sold in the streets, and served at home.Prepared with rice porridge, it is served with fresh coriander paste, spring onions, crushed black pepper, zesty fish sauce and finely powdered rice.For those who are diet conscious, Sanpiau is one of the best dishes.
Speaking to ANI, one of the customers said, "We are living away from our home town and this is the place where we can feel at home. This is the traditional food Sanpiau and other than that I use to have bamboo shoots, taro leaves etc. Even local people from Delhi they just love Mizo food and at times I take food for my office colleagues. This is very healthy because it is easy to digest; it's like porridge good for stomach as well".
However, the key factors of these dishes are that it is prepared using lots of locally available herbs, leaves and spices. Among which Dawlrep (dried taro plant) Lengser, Khanghu rep, dried Yam leaves are few herbs which are locally grown in Mizoram and its blend adds flavor to the dishes.
Moreover, the sticky local rice bread, served with tea or coffee, determines the ethnic way of lifestyle of the Mizo people.
Northeast delectable cuisines have already carved out a niche for themselves with its contrasting tastes and have become popular among people from all across the globe.
-ANI