Know whether your teenager is dating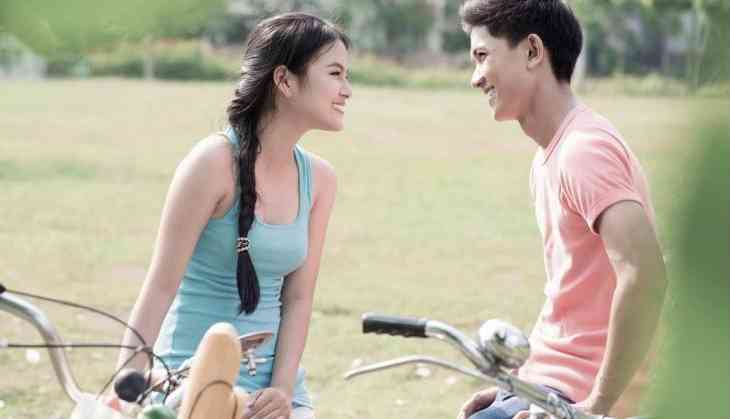 Blame it on the notorious teenage time when the physical and sexual attraction among youngsters is extremely high, or the fastchanging mobile applications that squeeze
the distance between people and places,teen dating has always been a cause of concern for parents. No matter how friendly you are with your teenager the chances of they spilling the beans about their dating are bleak.
Child psychologist Shobhna Srivastava says,"Times have changed and dating has become a ubiquitous phenomenon among the youth. During the olden days dating was not common among teenagers but today the digital world has revamped the situation. Kids are exposed to social media and dating apps, thusinteraction and infatuation among teenagers is growing at a rapid pace. Ms.Srivastava further adds that parents of teenaged children should be extremely vigilant. If you know not what to look for when you doubt your teenager, check out some of the tips given below.
Going Extravagant: If your child is suddenly insisting on more pocket money than you need to figure out what it is for. Most of the times it is for some stationery stuff or for a party with friends, but if she/he is dating then it will be certainly for purchasing gifts for their respective beau/belle. Also, if your teenager is bringing over too many expensive (can also be frugal) gifts of late, then it's time for some reality check.
Tattoo Tactics: Yayy! Your young one has a tattoo carved on his body in a language that is all Greek and Latin to you. Well! It can be the name of his/her belle/beau. And even if it isn't a name it can be an act to flaunt their fashion quotient.
Music is on: Teenagers and music go hand in hand but if our teenager has suddenly navigated from indie pop to international pop, Bollywood to Hollywood, or vice versa, or even pop rock to Sufi, then notice the sudden change. Often they are following the taste of their love interest.
Me Time: Apart from developing newer interests, hobbies, and tastes, teenagers often ask for 'Me time'. Me time is good but more than required time to be in a shell should ring a bell. Dating teenagers often demand more personal space. The daydreaming, the smiling for no reason, the 'I am feeling lost' attitude is certainly a warning.
Fragrance in the Air: Smelling good at most times is a part of growing up but if your child is overusing perfumes and deodorants, more so when they step out of the house, you have a reason to get curious. It is said that dating teenagers spend more time in front of the mirror. They make sure to dress dapper and use more perfumes.
Coffee Day: It is common for youngsters to hang out at cafes and coffee houses but it has been observed that dating teenagers prefer cafe houses that are not too crowded or those that are away from the main market place. Cozy and comfortable cafes are popular among dating teens. So next time your teenager tells you about going to a café with a friend, ask him/her about the place.
Sparkling White: No we aren't referring to immaculate clothing; we are talking about teeth whitening and oral hygiene. Most teenagers make it a point to brush their teeth before going out on a date. A mouth that smells good and smile that flaunts sparkling teeth is definitely impressive. What say?
Mobile Apps: A peek into your child's phone will give you an idea as to what kind of application she/he has been using. Chances are that your child is using the least popular chatting app for the fear of getting caught 'online' on a popular app that probably you too are using.
Disclaimer: These are a few signs that can help you learn whether your teenager is dating but these are not full proof. There may be different reasons why your child is behaving in a certain manner. The best way to get the cat out is to be upfront and talk to your child openly. Give them the desired space but also give them the confidence that they can confront with you without being judged or looked down upon.