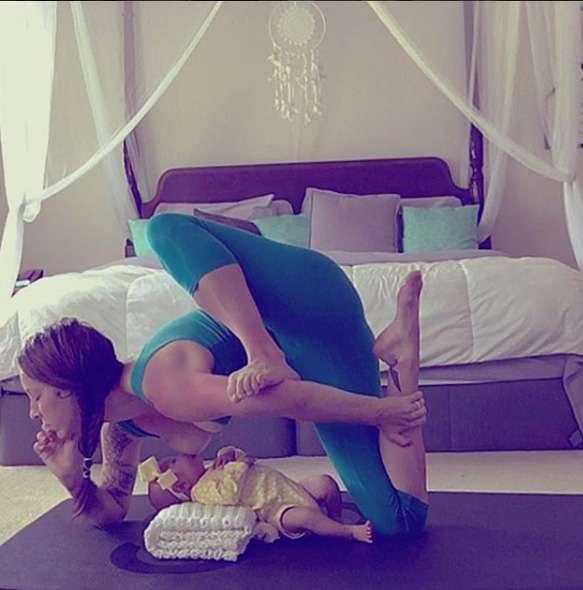 1/8
Instagram / carleebyoga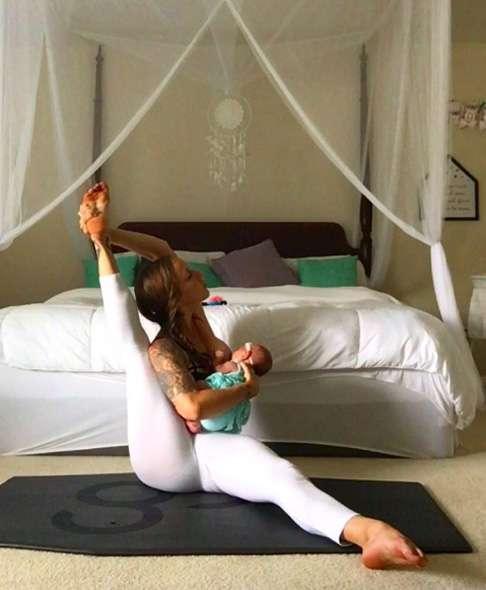 This is an advertisement.
To view next image, click on the next button.
4/8
Instagram / carleebyoga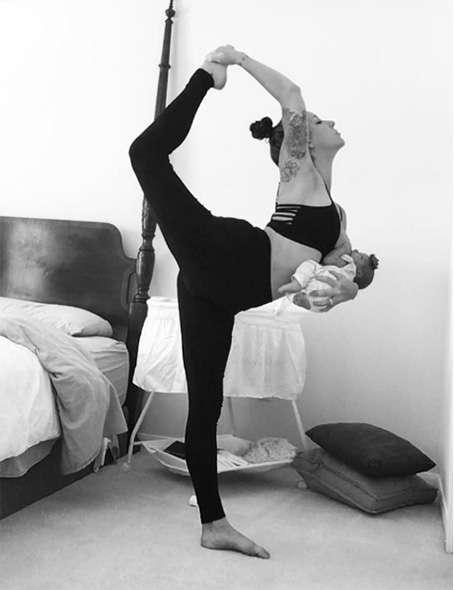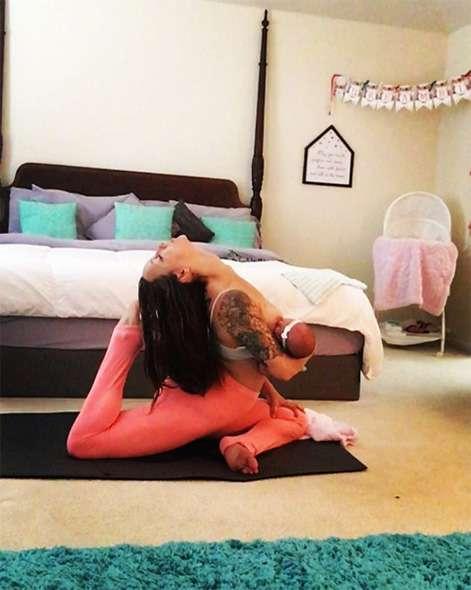 This is an advertisement.
To view next image, click on the next button.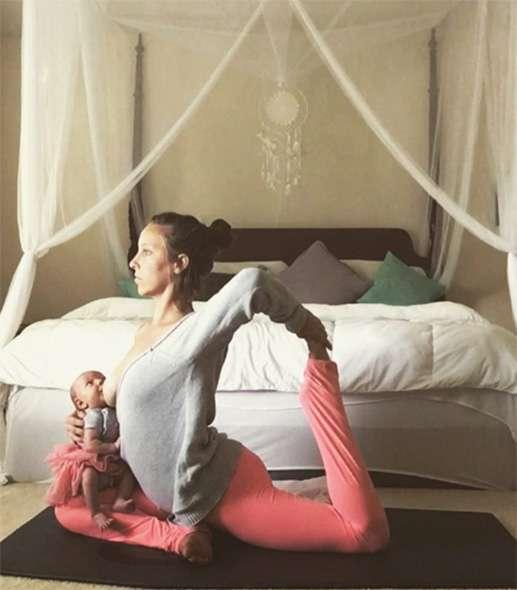 7/8
Instagram / carleebyoga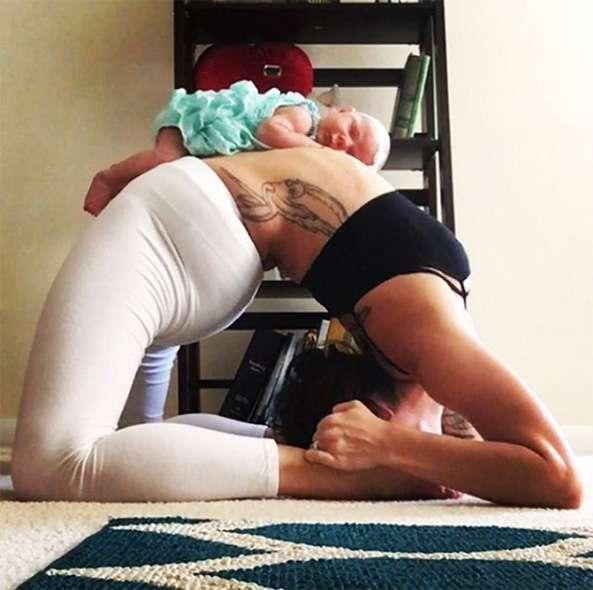 Incredible mom performs Yoga while breastfeeding her baby
Moms are amazing at multi-tasking, and yogi Carlee Benear is living proof. This flexible mother manages to combine two highly-concentrated efforts - yoga and breastfeeding - in one seemingly effortless way.
This inspiring stay-at-home mom has become an internet sensation thanks to mind-blowing pics which she posted on her Instagram account recently.
She contorts her body into elegant yoga poses while also breastfeeding her newborn daughter, Maramaylee, a feat that requires an incredible amount of strength, balance and concentration. What\'s beautiful to watch is that her newborn daughter Maramaylee seems calm and relaxed during the unconventional feeding sessions, even sleeping through some.
Benear\'s Instagram account shows her devotion to yoga. In one of the posts she says, "I started my home practice 2 years ago, being a stay-at-home mom something had to give," she writes. "So, I gave myself. I gave myself a chance, I gave my kids a chance and they helped me find strength I had only dreamed of."
Carlee is not new to yoga - her Instagram account shows her doing headstands and other extreme poses even when nine months pregnant. Benear wishes to lead by example, her photos showcasing the power that lies within each of us. "I hope you all find some inspiration in my practice and that it opens you to the world of possibilities your body has to offer you and your mind is waiting for." Her unbelievable strength is proof that through determination and perseverance anything is possible.
This extraordinary mum-of-three gave birth to daughter Maramaylee just five weeks ago and was back to doing yoga almost instantly.
Through her posts and pictures she is promoting a healthy living and breaking regressive stereotypes associated with breastfeeding in public. Most women, especially in countries like India, are shamed for breastfeeding in public spaces and are often advised to feed their babies away from public gaze. Carlee is definitely redefining these misplaced notions.
Disclaimer: Please do not try this at home :O
To see more incredible pictures, check out Carlee Benear\'s instagram page (https://www.instagram.com/carleebyoga/)