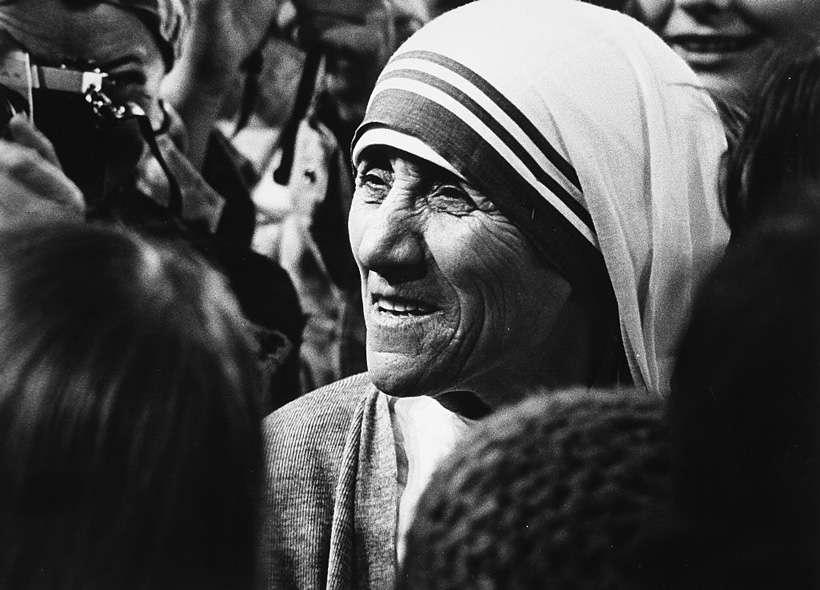 1/9
Mother Teresa at the Nobel Peace Prize ceremony in 1979.
H. Christoph/ullstein bild/Getty Images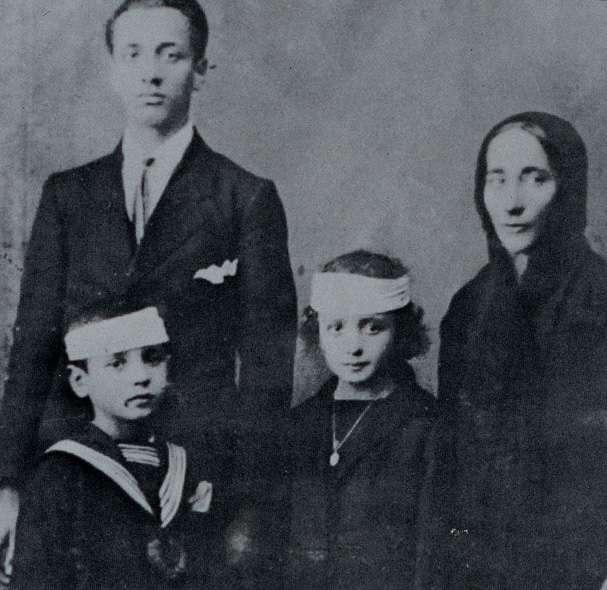 2/9
Mother Teresa, born Anjeze Gonxhe Bojaxhiu in Albania, on the day of her confirmation. Her mother Dranafile Bojaxhiu is on her left.
Vittoriano Rastelli/Corbis/Getty Images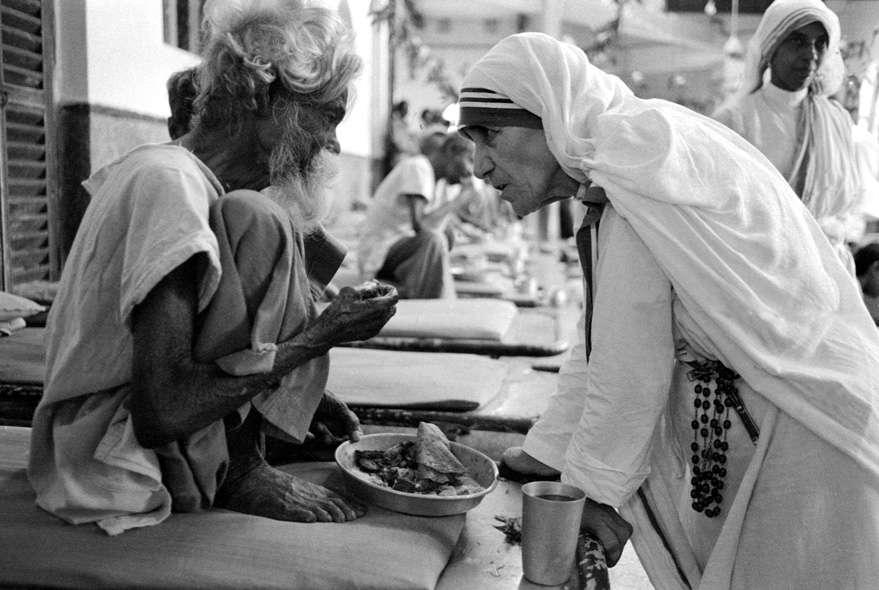 3/9
Mother Teresa enquiring after a poor person in Calcutta in October 1979.
Jean-Claude Francolon/Gamma- Rapho/Getty Images
This is an advertisement.
To view next image, click on the next button.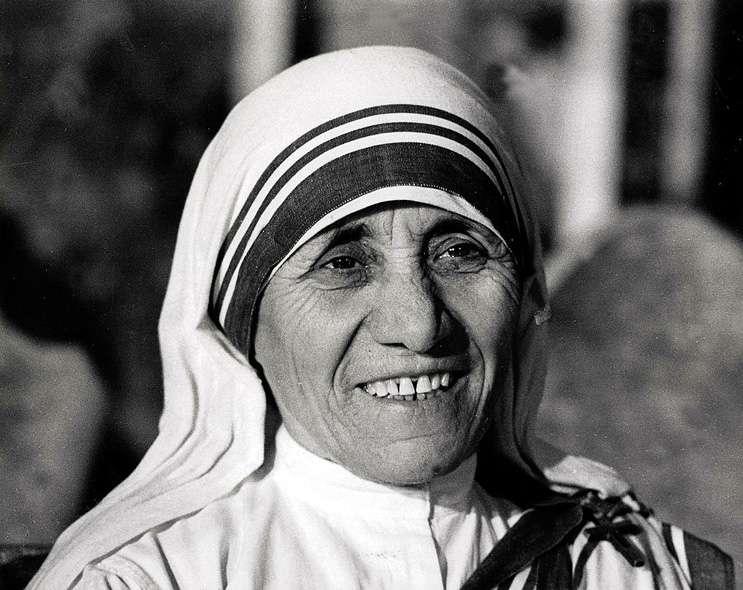 4/9
A profile shot of Mother Teresa.
Rolls Press/Popperfoto/Getty Images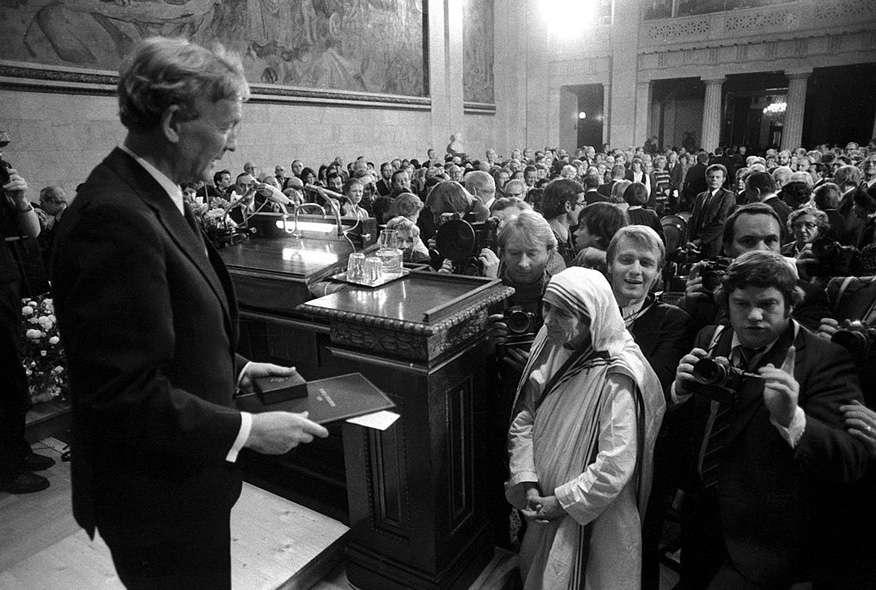 5/9
Mother Teresa receives the Nobel Peace Prize in Oslo, Norway, on 11 December 1979.
Laurent Maous/Gamma-Rapho/Getty Images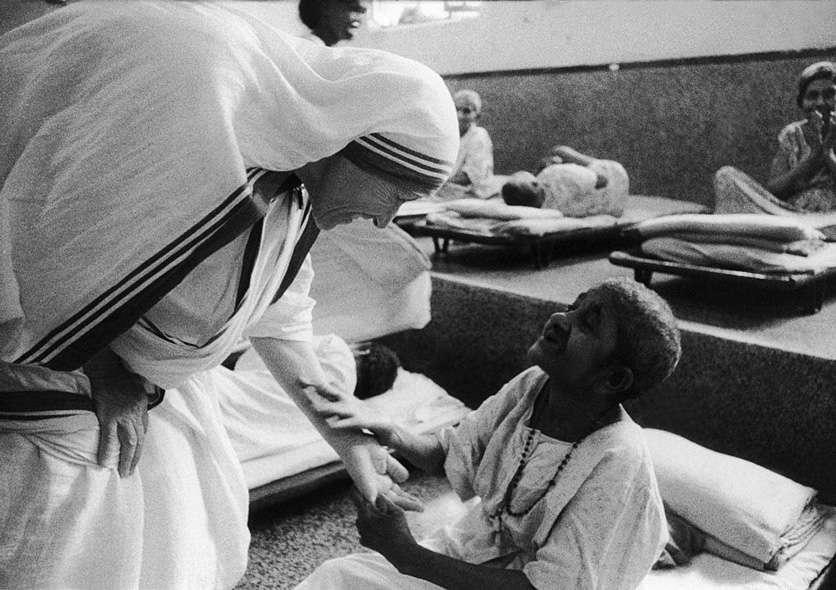 6/9
Mother Teresa speaks to a sick person taken in by her congregation, the Missionaries of Charity, in 1975.
Keystone-France/Getty Images
This is an advertisement.
To view next image, click on the next button.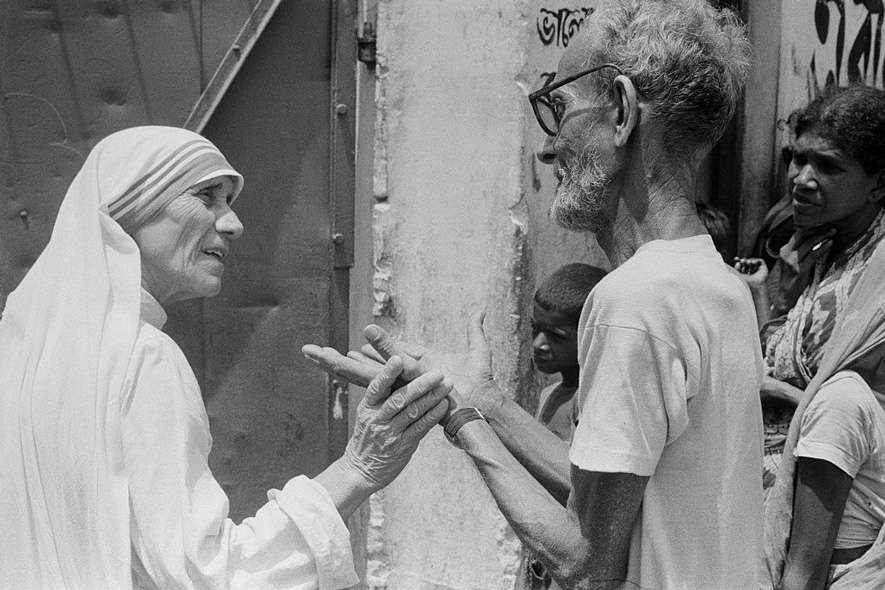 7/9
Mother Teresa opened her first 'Home for the Dying' hospice for the poor in 1952.
Nik Wheeler/Sygma/Getty Images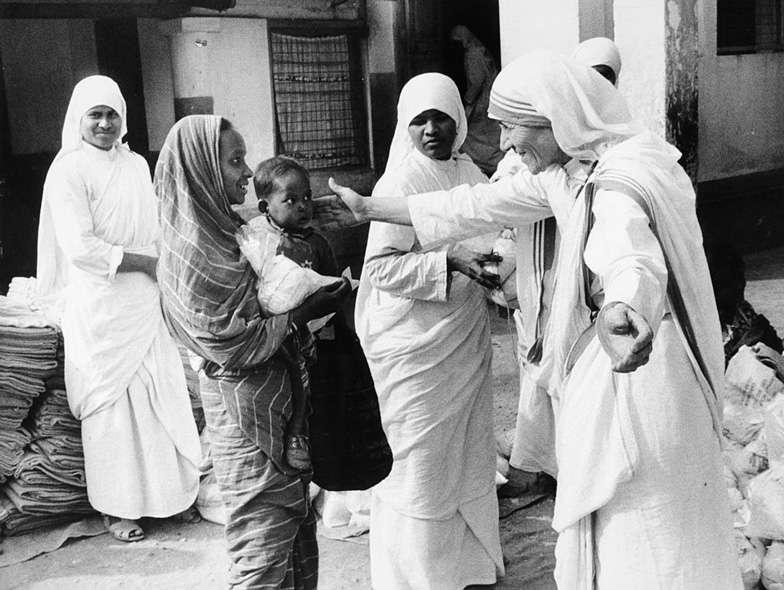 8/9
With her fellow nuns, Mother Teresa blesses a mother and child in Calcutta on 23 December 1971.
Popperfoto/Getty Images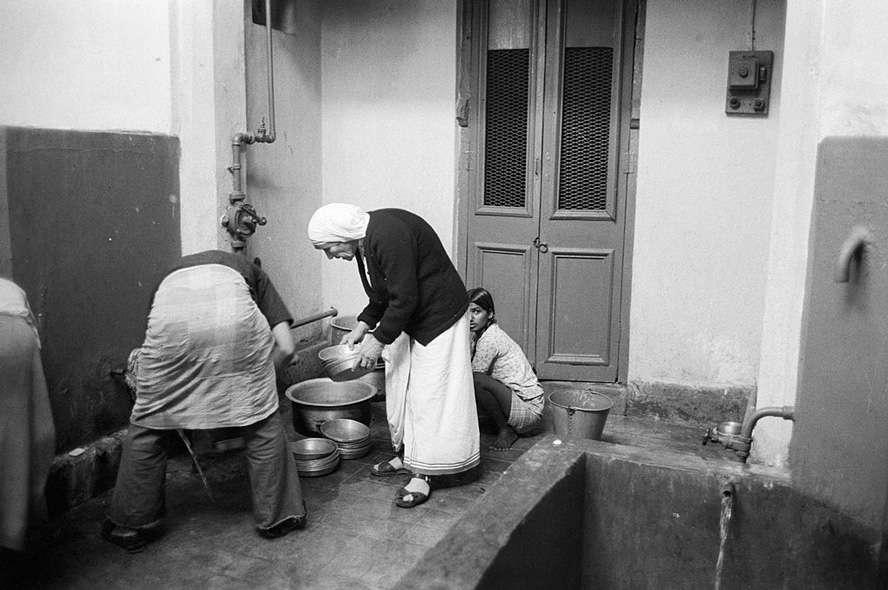 9/9
Mother Teresa getting ready to feed the poor.
Jack Garofalo/Paris Match/Getty Images
This is an advertisement.
To view next image, click on the next button.
In pictures: the life and times of Mother Teresa, now St Teresa of Calcutta
It\'s official - Mother Teresa is now St Teresa of Calcutta.
The Nobel Peace Prize-winning nun, who passed away in 1997 at the age of 87, worked with the poor in the city of Kolkata, was canonised by Pope Francis in the Vatican City on Sunday, 4 September.
She set up hospices, soup kitchens, schools, leper colonies, and homes for abandoned children, and was called the \'Saint of the Gutters\', for her work in the city\'s heaving slums.
About half-a-million people were estimated to be in attendance at the canonisation ceremony in the Vatican, with the ceremony being transmitted live to her adopted home of Kolkata and Catholic audiences worldwide.
In Kolkata, three months of commemorations are planned, including book launches, art shows, a stadium mass and the installation of bronze statue of the nun. Mother Teresa will be 640th saint canonised since 1963, reflecting a huge increase in the number of saints created by modern popes. In the previous 375 years, only 128 saints were canonised.
The process of becoming a saint cannot usually begin until five years after a person\'s death. Historically, saints have been canonised many years after their deaths - St Bede, for example, became one after 1,164 years!
Prime Minister Narendra Modi had paid tribute to Mother Teresa in his last radio address \'Mann ki Baat\', saying "she devoted her whole life to the poor". He added: "When such a person is conferred with sainthood, it is natural for Indians to feel proud."
Photos curated by Priyata Brajabasi, text by Sehar Qazi