In pics: Watch the world celebrate International Day of Yoga 2016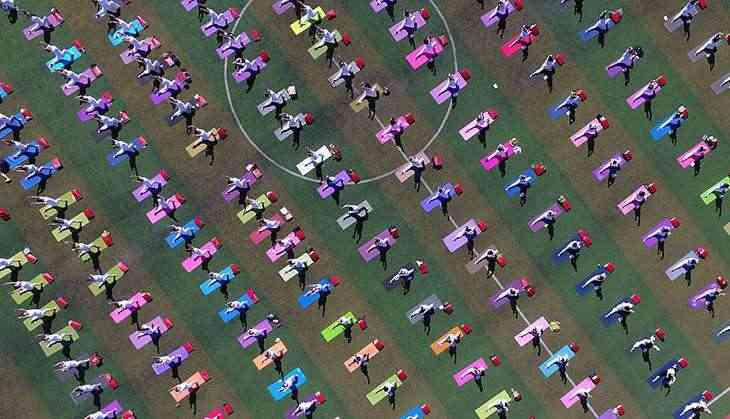 Yoga literally means union. Ancient yogis believed that in order for a person to be in harmony with themselves and their environment, they needed to integrate their body, mind, and spirit.
Originally, yoga wasn't done to achieve a great body or look a certain way. Instead, yogis used it to train their minds to balance spirituality, discipline and devotion. The body was an instrument, and not the end all for yoga.
Little did they know what shape yoga would take one day. The world welcomed the second International Day of Yoga on Tuesday morning with folded palms.
This day was marked for yoga by Indian Prime Minister Narendra Modi, who successfully lobbied the United Nations to dedicate 24 hours to the art in September 2014.
Modi commemorated the occasion by joining thousands of people in the city of Chandigarh for a large yoga demonstration. Yoga was celebrated throughout the country by millions of people. Events were organised in schools, public spaces and government establishments.
Last year, the people of Delhi set a world record for the largest yoga demonstration at a single site, Rajpath. This year, the PM released a set of commemorative postal stamps showing the variations of the "surya namaskar," or sun salutation.
Images of different Yoga postures were also displayed at the headquarters of the United Nations in New York to mark Yoga Day.
From Times Square in New York city to the Sydney Opera House, here are our favourite images from the world over.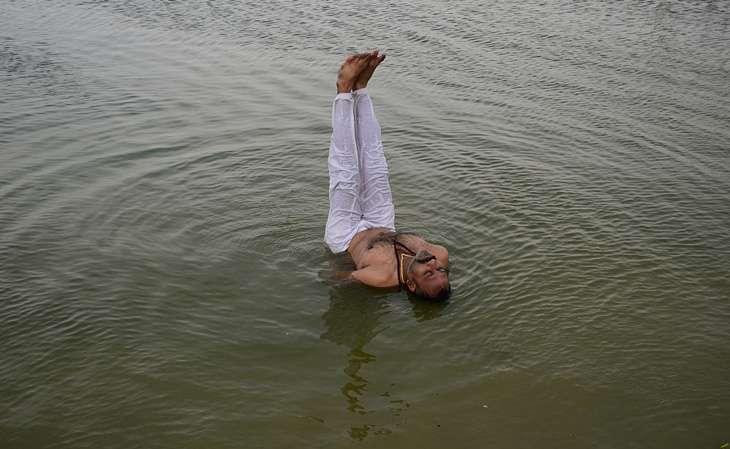 A Hindu devotee performs yoga after taking a holy dip at Sangam. (Photo: Ritesh Shukla/NurPhoto via Getty Images)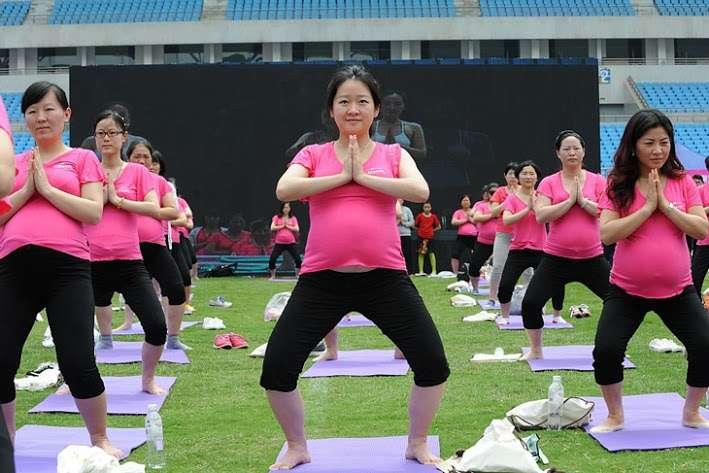 Pregnant women practice yoga at Hefei Olympic Sports Center in China. (Photo: by VCG/VCG via Getty Images)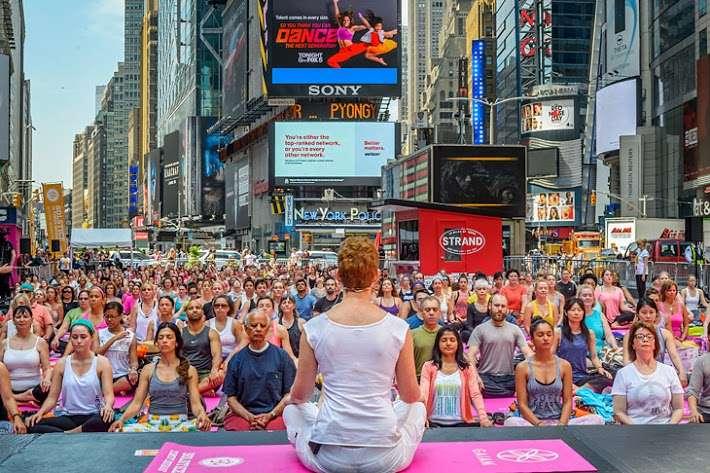 Each year, thousands of yogis from around the world travel to Times Square to celebrate the Summer Solstice with free yoga classes. (Photo: Erik McGregor/Pacific Press/LightRocket via Getty Images)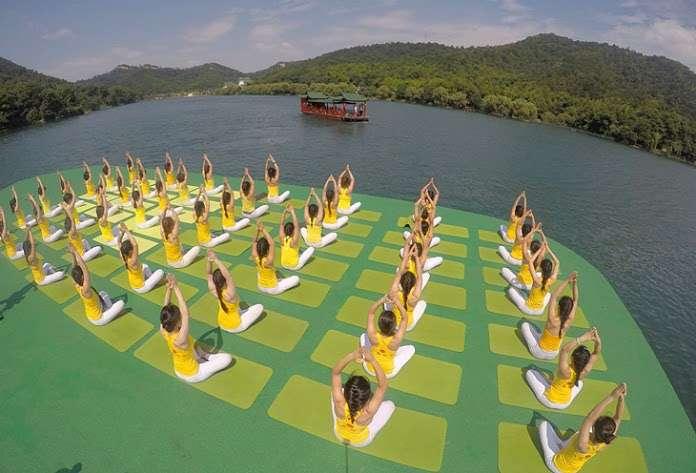 Yoga enthusiasts practice yoga on the water of Shiyan Lake in China. (Photo: VCG/VCG via Getty Images)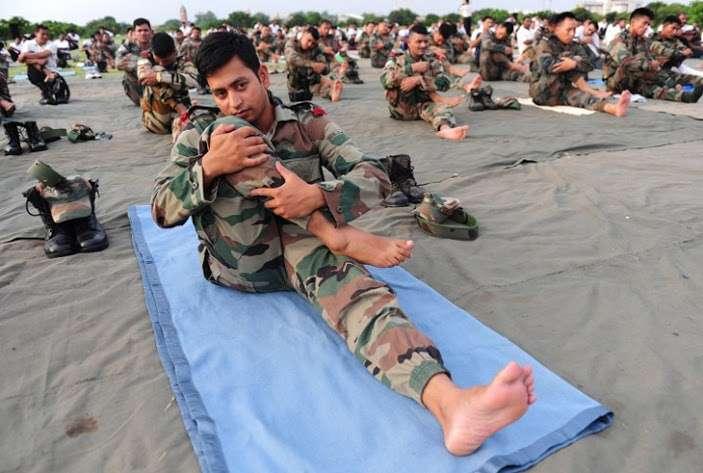 Indian Army soldiers participate in a yoga demonstration on International Yoga Day in Chennai. (Photo: Arun Sankar/AFP)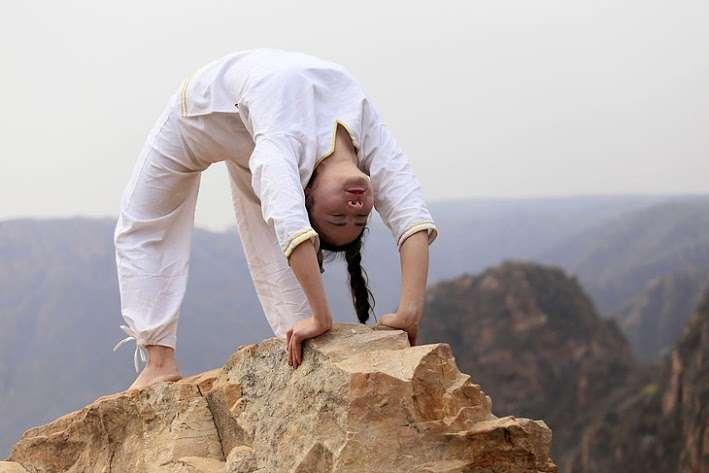 A woman does yoga on the precipice of Mount Song in China. (Photo: VCG/VCG via Getty Images)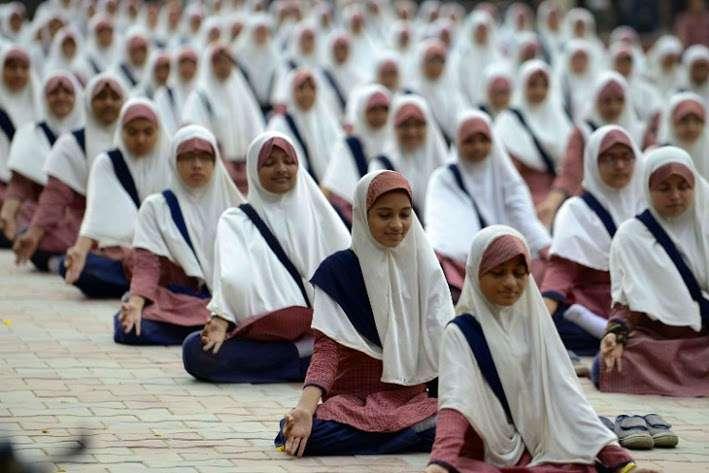 Muslim students participate in a yoga practice session ahead of the second International Yoga Day, in Ahmedabad. (Photo: Sam Panthaky/AFP)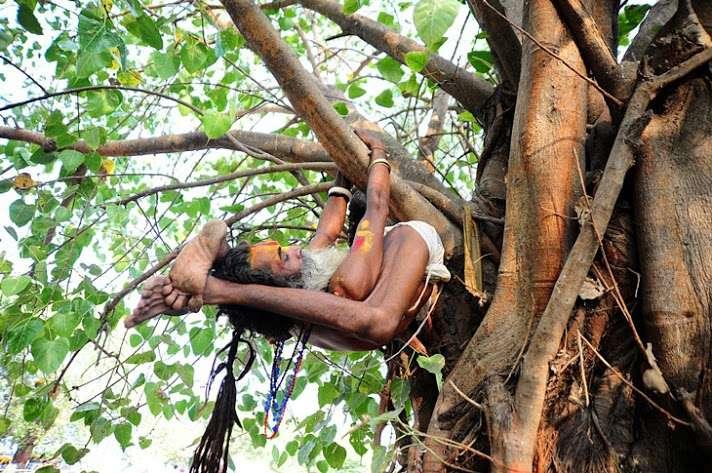 A sadhu performing yoga in a tree on the occasion of International Yoga Day. (Photo: Prabhat Kumar Verma/Pacific Press/LightRocket via Getty Images)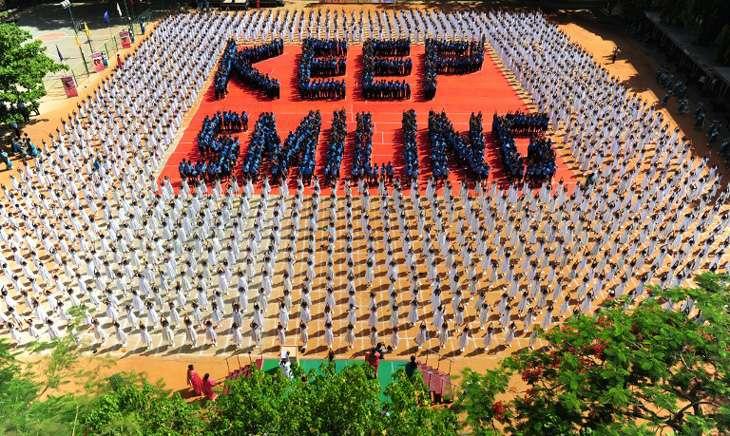 Schoolchildren participate in a yoga session at a school in Chennai. (Photo: Arun Sankar/AFP)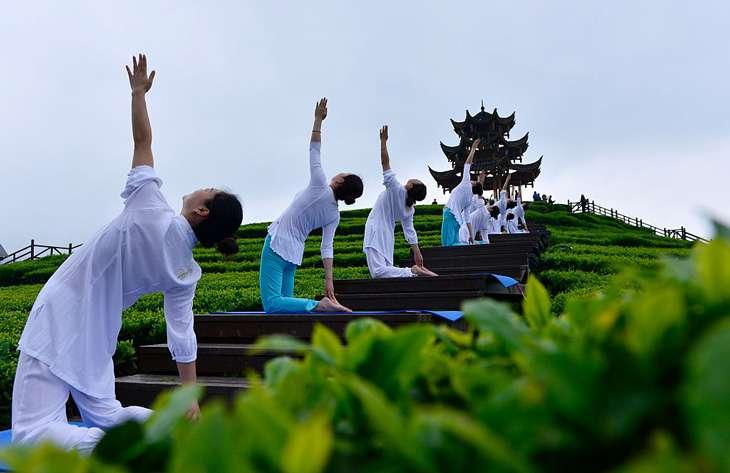 Chinese Yoga enthusiasts perform at a tea garden. (Photo: VCG/VCG via Getty Images)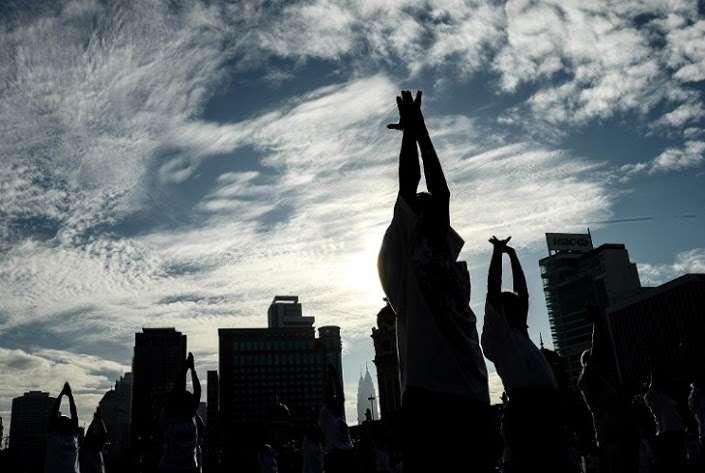 Malaysian Yoga practitioners perform yoga exercises during an event to mark the International Yoga Day. (Photo: Manan Vatsyayana/AFP)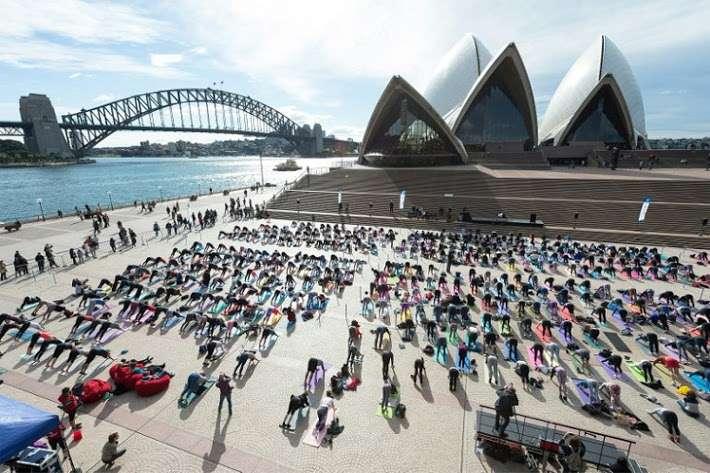 Sydneysiders enagage in a yoga event in front of the Australia's iconic landmark Opera House in Sydney. (Photo: Wendell Teodoro/AFP)