Here's how you can enjoy a vacay with these B'wood celebs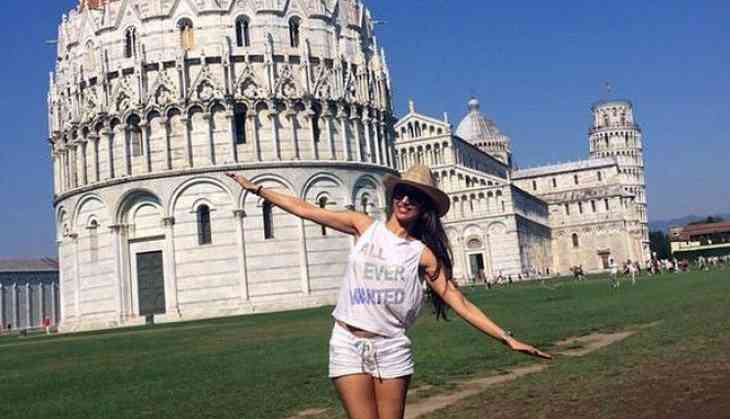 So many people dream of meeting this celebrity crush. So even come up with websites and social media pages to get their attention. Meeting these superstars can be a bit tricky as they're mostly surrounded by security during concerts and talk shows.
But don't let that pull you down. Save some chance encounters, there's a legal and fool-proof way you can meet your idol this winter. So no need to sit on a tree by their window or wait outside their gates for a glimpse.
While the rest of the world will be home setting up the Christmas Tree and lighting up their homes, those in a mood for a quick vacay can maybe plan a trip to the holiday spots their celeb crushes are likely to be at too.
The most talked about couple Virushka, who recently got married in Italy, will be in South Africa; so will be Akshay Kumar and his family. Barbie-like Jacqueline Fernandez will be taking off to Bali with her family for a brief holiday.
Nimrat Kaur and Taapsee Pannu, independently, plan to ring in the year with friends on different beaches in Goa. Prachi Desai is already packing her bags to go to the US.
Ileana D'Cruz and Sonam Kapoor, with their respective families, too are is expected to travel, though the location is not known yet.
After a successful year at the box office and on the small screen, filmmaker Rohit Shetty will be packing off to Dubai with his family. While, the Devgns – Ajay, Kajol, Nysa and Yug – plan to spend time at their farmhouse in Karjat; the Deols are expected head to their farmhouse on the outskirts of Mumbai. Sanjay Dutt and his family too will be on the sets of the actor's film in Kyrgystan. Radhika Apte will take off to Pune to welcome 2018 with her family
There's good news for those who don't want to spend on travel too. Some good old celebs have rather decided to ring in the New Year in the comfort of their homes.
Leading the pack of celebrities who plan to bring in 2018 at home is Shahid Kapoor. After a professionally choc-abloc 2017, the actor plans to be home in Mumbai with his wife Mira and daughter Misha. Also, filmmaker Karan Johar won't packing off to London or New York because his twins, Roohi and Yash, are too young to travel. Following the suit is Tusshar, who has dropped his plans to travel to Dubai for the year-end. Instead, he will be home with his toddler, Laksshya. Priyanka Chopra is also expected to be with her family on her annual Christmas-NY holiday, keeping in mind her Hollywood calendar.
Bhumi Pednekar plans to spend her time indoors, too, with friends and family, before starting a long schedule of her next film.
Aditya Roy Kapur, who is recovering from a recent bout of illness, will also be home. Diana Penty is expected back in Mumbai after the schedule of her next film with Sonakshi Sinha, who also plans to spend time with her parents and siblings. Actor-couple Bipasha Basu and Karan Singh Grover have plans to party with friends in the city.