From Warhol to Wilde: 6 cult artworks go to auction this month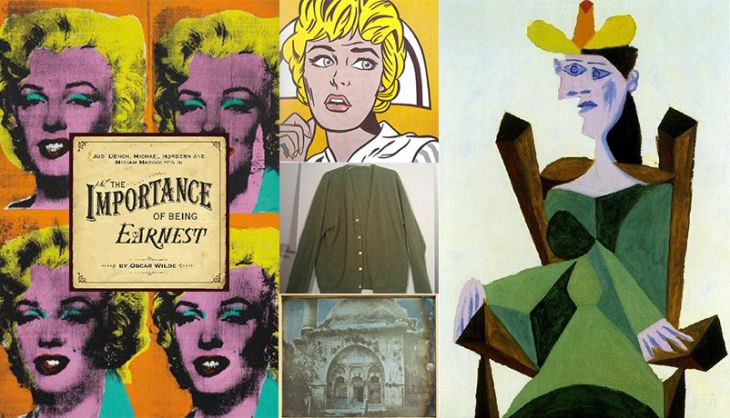 It's November. Which means it's auction season across the art world. Some interesting things will be going under the hammer this season, including at least ten works of Pablo Picasso. It's important to note at this point that Picasso's Nude, Green Leaves and Bust sold earlier this year for a colossal $106.5 Million. In eight minutes.
The painting itself - made on a single day in 1935 - is now the most expensive painting ever sold.
What this means: you can expect Sotheby's, Christies' and Phillips to clock spectacular numbers this month. And even perhaps, another record.
But the dollars, mindboggling as they are, aren't the most interesting thing about this auction season - because some incredible pieces of art and history are going to change hands this month. Here's a primer on the five must-know pieces:
01
Femme assise sur une chaise - Pablo Picasso (1938)
Woman Seated in a Chair, which is what the title means in English, is predicted to sell for anything between $25 and $35 million.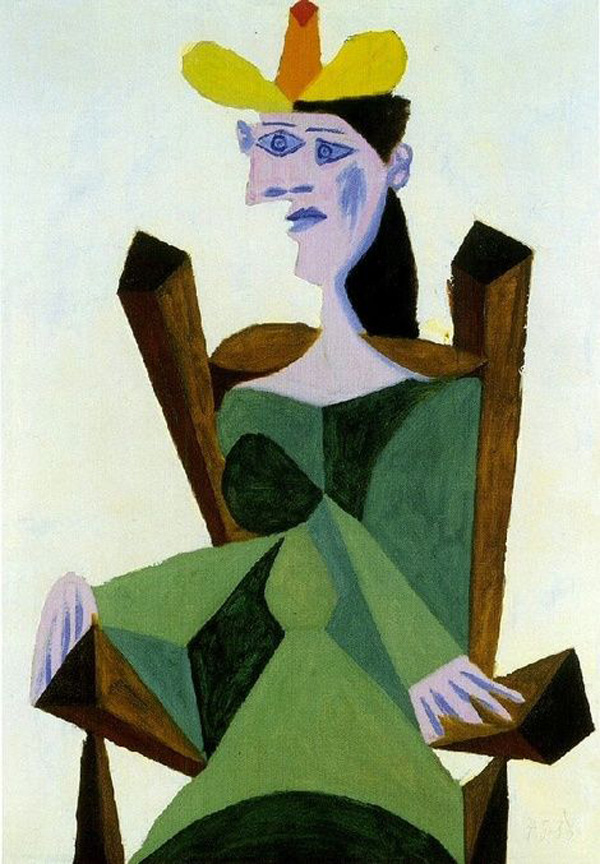 This Picasso, along with works by Jackson Pollock, Edgar Degas, Mark Rothko and Aberto Giacometti, is part of the extensive art collection of Alfred Taubman.
Taubman, a mall tycoon from the US, showed he's the collector of collectors: he bought Sothbey's itself for $124.8 million in 1983.
While his art collection is expected to be worth much more than that, his 22-year-streak as owner didn't serve him particularly well.
Read- Where there's a will, there's a Weiwei: artist refuses to let Lego's bullying stop him
He found himself in jail for a commission-fixing scandal in 2002. (He was accused of price-fixing with Christie's.) He claimed to be innocent, a claim he stuck vehemently to till his death in April 2015.
Clearly, Sotheby's is selling his celebrated collection the first chance it can; it's called getting-even, dollar style.
(Taubman's collection will be up for auction at Sotheby's on 18 November 2015)
02
Four Marilyns - Andy Warhol (1964)
It's a work of art you recognise even if your relationship with art is nonexistent. Not least because it sold for $38.2 million in May 2013 at a Phillips auction to Russian collector Mikhail Fridman. It's up for auction again, this time at Christie's.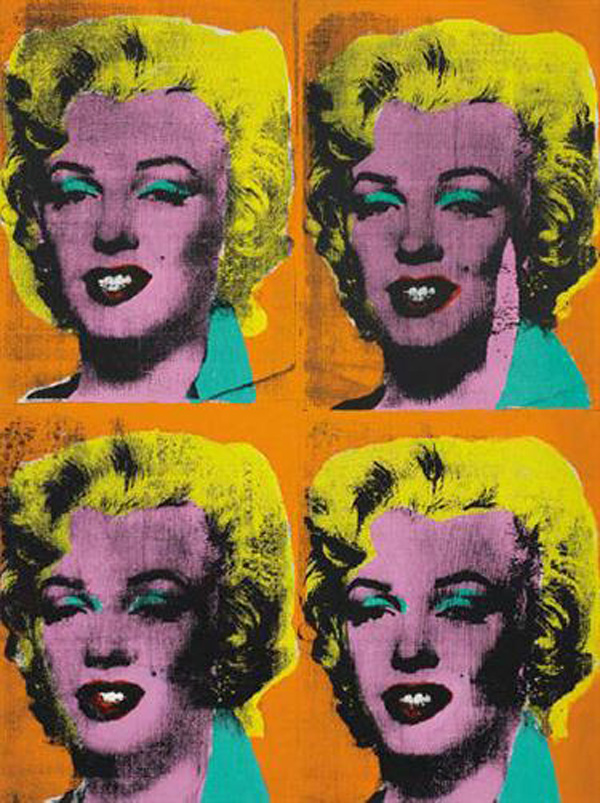 Four Marilyns, an acrylic and silk-screen work that Warhol did in 1962, has always been special. Its coveted status is implicit in how its price has galloped: in 1992, it sold for $955,399 at Sotheby's London. Six years later, in 1998, it fetched $2.3 million at a Sotheby's New York auction.
Even more interesting - just 8 months ago, the painting saw a private sale between Fridman, its 2013 buyer and Turkish collector Kemal Has Cingillioglu for $44 million.
Christie's has guaranteed the sale for between $40-60 million; if it hits the $50 million experts are predicting, it would have delivered a 30% return on investment to Cingillioglu in less than a year - for pretty much just owning a locker.
(Four Marilyns will be go under the hammer on 10 November 2015, at Christie's)
03
Nurse - Roy Lichtenstien (1964)
A front-runner in the Warhol genre of Pop Art, you'll see Nurse feature Lichenstien's signature Ben-Day dots. Nurse is also among the works of art that defined comic art of the 21st century - with focus less on the detailing, and more on the key features.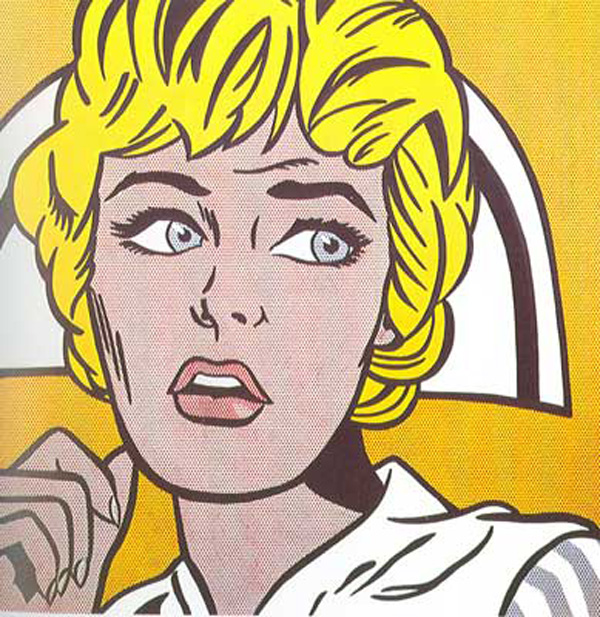 The painting is currently owned by Boston philanthropist Barbara Lee, who bought it in 1997 for $1.7 million.
Unlike Warhol's Marilyn, the Nurse's story seems rather banal - she's taken from a comic romance novel of the 1960s, but even five decades later there's no agreement on which novel that is.
What is known is this: "The nurse's love interest, Dr Bob Sanders, is overheard talking to her love rival, her roommate Cora. 'But she told me you were sick!' Bob exclaims, 'That she had to take your place.' A startled Cora replies, 'She wanted an excuse so she lied! I've never felt better in my life!' "
If that story makes for a poignant metaphor, we haven't figured it out yet.
That doesn't seem to be affecting its chances, though; Christie's estimates the painting will sell for $80 million. Experts believe that estimate is 'low'.
Could this be the season's recordbreaker?
(Nurse goes under the hammer at Christie's on 9 November 2015.)
04
The Importance of Being Earnest - Oscar Wilde - 1899
Inscribed by the author to Robbie Ross, this copy has been estimated to sell for $2,50,000. That's over 1.5 crore rupees, for fundamentally the same object as that which sells on Amazon for Rs 86 - or, you know, a dollar and change.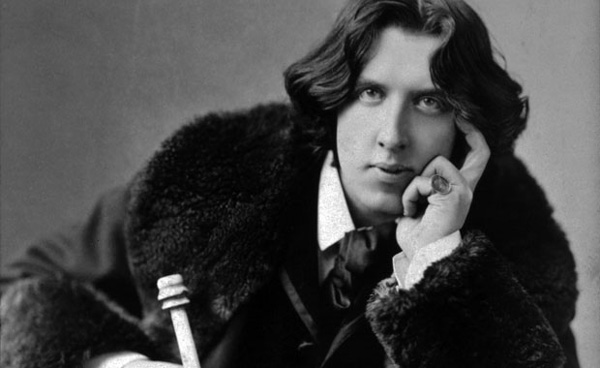 (Robbie Ross, Wilde's literary associate, was also alleged to be his male lover.)
Another association copy up for auction this season is Ian Fleming's You Only Live Twice, inscribed by the author to Richard Hughes.
(Also up for sale: an 1872 edition of Darwin's On the Origin of Species.)
Also read: Move over Maggi madness: Japan even has a ramen museum
05
Sweater - Kurt Cobain - Unknown
And then there's Julien's Live, a relatively-unknown auction house in Los Angeles that specialises in celebrity memorabilia, who just listed a sweater worn by Kurt Cobain.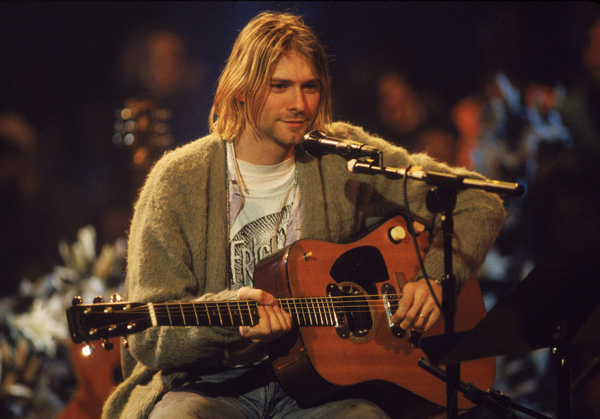 The sweater in question has been described thus: "The Manhattan brand sweater is a blend of acrylic, mohair and lycra with five-button closure (one button absent), with two exterior pockets, a burn hole and discoloration near left pocket and discoloration on right pocket, size medium."
This washed-out, discoloured sweater was worn at Cobain's famous MTV unplugged session - arguably one of his best sets ever. Bidding starts at $25,000, and is estimated to end at around $60,000. That may sound like loose change compared to the millions above but it still means that one person will have paid the equivalent of Rs 40 lakh to go home with a garment he or she will never wear.
One hopes, that is.
(Also for sale: a lock of Kurt Cobain's hair. Bidding starts at $4000.)
You can watch the $60,000 sweater in action here: