Educationists on why linking Aadhaar in schools is a terrible idea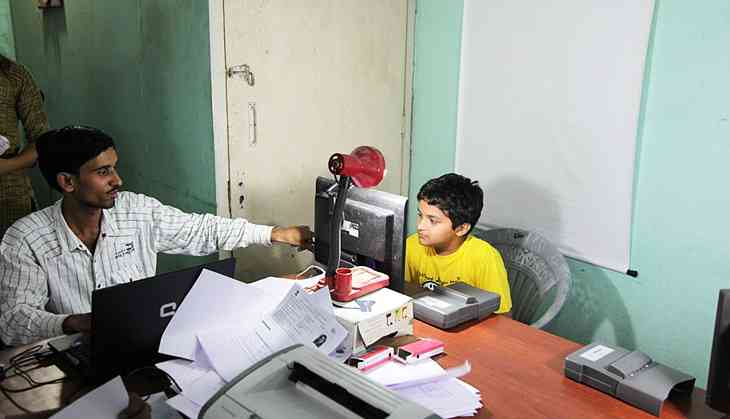 After facing huge embarrassment in the hands of two consecutive toppers' scam in two years, the Bihar School Education Board (BSEB) has made Aadhaar mandatory for filling up forms for matriculation and intermediate examinations from the year 2018.
However, from 2019, Aadhaar number will be mandatory in all examinations conducted by the BSEB for all classes; identity cards will become inadmissible.
Earlier this year, the results of intermediate (arts) led to a row after it was detected that topper Ganesh Kumar, alias Ganesh Ram, fudged his age to take the exam a second time from Sanjay Gandhi Vidyalay, Lakshminia in Samastipur.
He showed his date of birth as June 2, 1993. Later, it was found that his actual date of birth when he took the matriculation exam for the first time was November 7, 1975 and he appeared from a school in Jharkhand. He later got into Ramnandan Singh Jagdip Narayan Intermediate College, from where he topped in Intermediate Arts.
However, linking Aadhaar to school examinations to stop cases of fraud may not be the way to go.
There are many issues that the children enrolling for Aadhaar might face. For instance, the Unique Identification Authority of India (UIDAI) recognises that the fingerprints of a growing child aren't completely formed till the age of 14-15 years. The students appearing for matriculation examinations are usually 14-15 years of age. And once BSEB makes Aadhaar for all classes, many glitches in identification might begin to surface.
Right To Education National Convenor Ambarish Rai believes that basic amenities should be kept out of the ambit of Aadhaar. He told Catch, "The Supreme Court has made it clear that basic amenities should not be linked with Aadhaar. Education is a basic amenity. If Aadhaar is made mandatory for education as well, then many children who do not have Aadhaar will not be able to avail benefits of education. They will be deprived. In a state like Bihar, the percentage of population that has an Aadhaar is one of the lowest.
"In order to avoid cases of fraud, the state should strengthen its school administration system. How can you not discriminate between genuine children who do not have Aadhaar and the ones who are indulge in fudging and forgery of documents and other such means?
"As the justice system says, it is okay for a guilty person to walk free but an innocent person must never be convicted. It is the same case here. An innocent child who does not have access to Aadhar must not be deprived of an education," he added.
Praavita, a member of Rethink Aadhaar campaign, told Catch: "The system of Aadhaar by design excludes. They are many ways in which it is already proved that this system fails. In many cases that we are following, in the public distribution system, in mid-day meal schemes, there are instances of fraud in spite of Aadhaar being in place.
"There is enough evidence that Aadhaar's supposed uniqueness to the identity does not stop fraud. What is does in practice is exclude people. It will make more and more difficult for children in very vulnerable positions to get an education or to pass matriculation."
Praavita added: "Aadhaar card will not prevent forgeries or fraud, you can get a fake Aadhaar card made for Rs 35 in Maharashtra. In Rajasthan, a dealer had seeded his Aadhaar card with dozens of other people, so he was able to collect grains for all of them.
"It is ridiculous that the government continues to use this as a method to prevent fraud when across the country we have evidence of how Aadhaar is being misused."
The CBSE has also made the Aadhaar card mandatory for all students taking JEE and NEET exams.
However, CBSE has not made Aadhaar mandatory for its school examinations as of now. Many other states may soon make Aadhaar mandatory for school examinations too.
Edited by Joyjeet Das