A few make up essentials you should always keep in your travel bag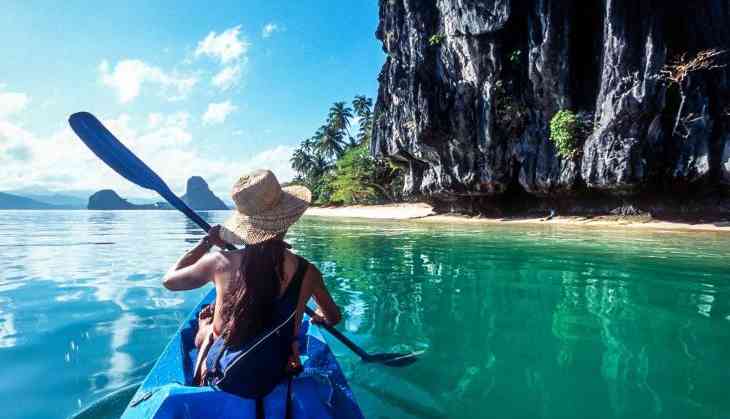 Summer is always a good time to go for a vacation. So plan a trip with your loved ones and go to any hill station. Panning a trip is always important as you get a chance to decide everything from accommodation to expenses.
Since we are talking about planning, you have to be very careful what you should be packing. Taking a beauty bag with you in a trip is evident since you will be needing them as the weather is pretty hot. But make sure not to wear too much makeup.
In order to help your requirement, there are some ways by which you can pack your stuff according to your requirement.
We suggest that you should wear simple makeup every time when you are traveling. These simple steps will you help while packing your stuff for a long journey.
Face wipes- This is a very important stuff you should carry during summers. Face wipes or wet tissues are not only meant to use while you are traveling but also whenever you go outside. It helps to remove dirt from your skin and tries to keep your skin dry and sweat free.
As the summer heat causes a lot of sweat which wipe away all your makeup so it's recommended that you should carry face wipes with you all the time. and the fun too. It helps you in every situation even if you're dancing at night or getting stuck in the traffic, you can use these handy towels to get rid of any sweat from your skin.
Also Read: World Hemophilia Day 2018: Everything you need to know about the disease. This year theme is 'Sharing Knowledge Makes Us Stronger'
Dry Shampoo- It is very important to clean your hair in when you are outside, the dust, pollution, and sweat make s your hair dirty and oily. Now when you're traveling, there are always that you don't go get to take a bath anytime, so this time go for a dry shampoo to achieve salon-worthy hair.
Waterproof Mascara- When you sweat, the dirt or the dust which is present in your head or hair falls along sweat, your eye makeup can restrict that from happening you can use a waterproof formula.
Sunglasses: During this hot weather, this is a very important tool which protects your face and eyes from harmful rays of the sun. Sunglasses are essential during summer time and you should really keep when you are traveling.
Also Read: This sex drug may help in fighting cancer, new study reveals