4/20 special: This 113-year-old church is now committed to cannabis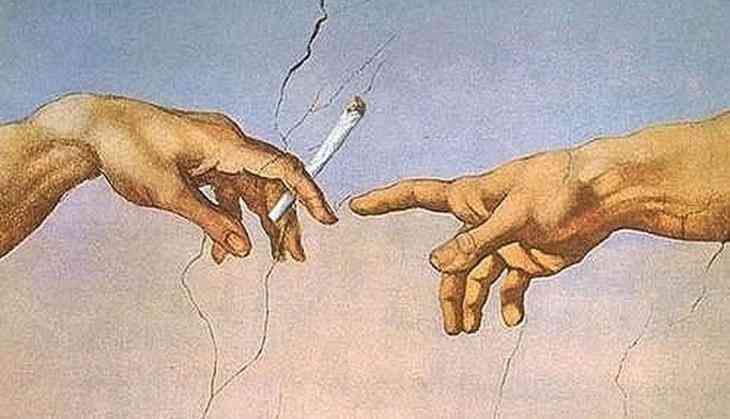 There are those who smoke marijuana religiously, and then there are those for whom it is an actual religion. No, we're not talking about rastafarianism, where cannabis is a mere sacrament. We're talking about a religion completely and totally dedicated to pot – the International Church of Cannabis in Denver, Colorado.

Rather unimaginatively named, especially for a religion of, for, and by stoners, the church is an inevitable product of Colorado's lax cannabis laws that allow for recreational use. The church will open its doors to the public today on 20 April (4/20), a date traditionally associated with cannabis use.
Elevationism
The church propagates a religion called Elevationism. According to the church's website, members, called Elevationists, believe that "an individual's spiritual journey, and search for meaning, is one of self-discovery that can be accelerated and deepened with ritual cannabis use."

In keeping with this belief, the church's members congregate in an actual 113-year-old church to smoke pot. However, if you expect this to be the stuff of stoner movies and college dorms, think again.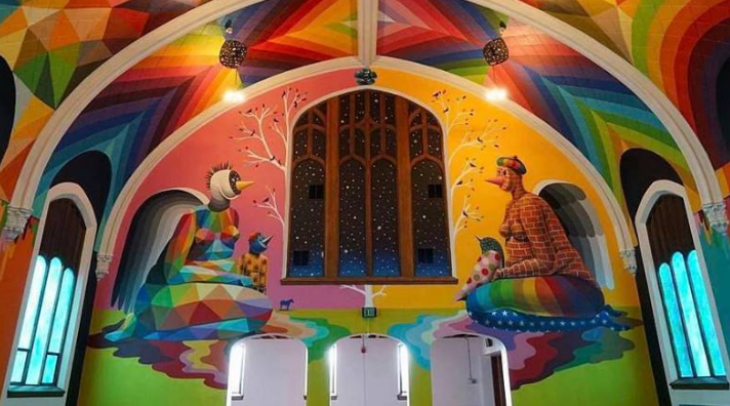 The art within the International Church of Cannabis building.
"Through ritual, guided by spiritual practice, church members use the sacred flower to reveal the best version of self, discover a creative voice and enrich their community with the fruits of that creativity," reads the church's website.

In keeping with this, the church's opening will feature academic panels, prominent guest speakers, and performances from musicians and comics. Another important rule is that the church doesn't allow the sale of marijuana within its premises.
No stone(r) unturned
While recreational use of marijuana is allowed in Denver, what the International Church of Cannabis is doing is less straightforward. The church was originally meant to be a public one, but this fell foul of local laws, leading to a private, members-only policy. As such, events are strictly for members and by invite only.

In fact, after strong pushback from neighbours and city officials who thought the organisation was a front for a pot club, the church has gone about re-branding itself. Speaking to the media, co-founder Lee Molloy said, "This is not a money making venture in and of itself. It is genuinely a community project to set up a community church here in Denver."
As such, the church wants to do work in the surrounding community, as well as open up their doors to the public for a few pot-free hours every day.

But while the church is making these concessions to stay within the law, this doesn't mean they're slowing down. In fact, their decision to go public seems to be the result of a desire to get much, much larger. The church is currently running an Indiegogo campaign to raise US $100,000 to improve the church, including making it disabled friendly to cater to more people.

They also intend to create a large online community that will support the church and help it grow. This online community will get to watch livestreams of events at the church, podcasts, and more.

Ultimately though, the church's success will depend on how engaging they can make it – whether they are genuinely able to deliver on the speakers, panels, and performers they claim will grace the church. If not, it could all just go up in smoke.