WWE Money in the Bank: What Roman Reigns has to say about John Cena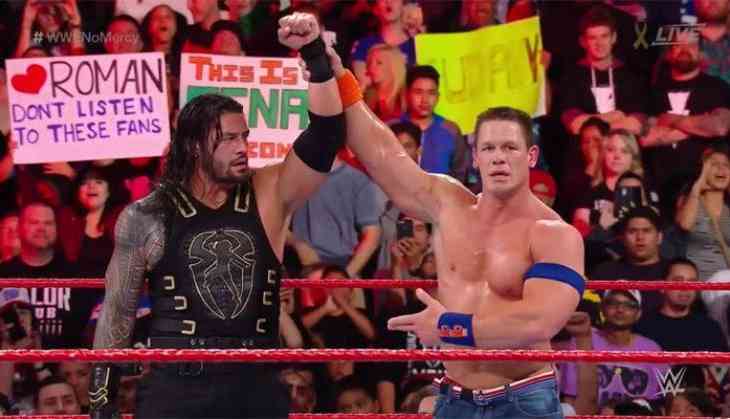 Roman Reigns has tried his luck and even used his babyface to woo the audiences but there's something that isn't liked by the wrestling fans and each time he goes back disappointed. WWE wanted to make the BigDog its face after John Cena retires but Reigns struggles to win over the crowd.
The Big Dog Reigns accepts of taking advice from Cena. Reigns said, "I didn't really want to take much advice from Cena, just because I wanted to do things my way."
Reign shared that he got a little more comfortable in his role and knocked Cena's door to speak to him. He asked him what he should do in this situation?
The Big Dog accepted, "He's been great at helping me. Not only in that regard but in the match and the time I had working with him. It was phenomenal and it's really nice to have someone help you and sharpen your tools, so to speak. So I'm very grateful for him as well."
Also Read:This is why WWE star Nikki Bella doesn't want to have kids by her own