#IndiaAfrica: India can learn from genocide-torn Rwanda's amazing progress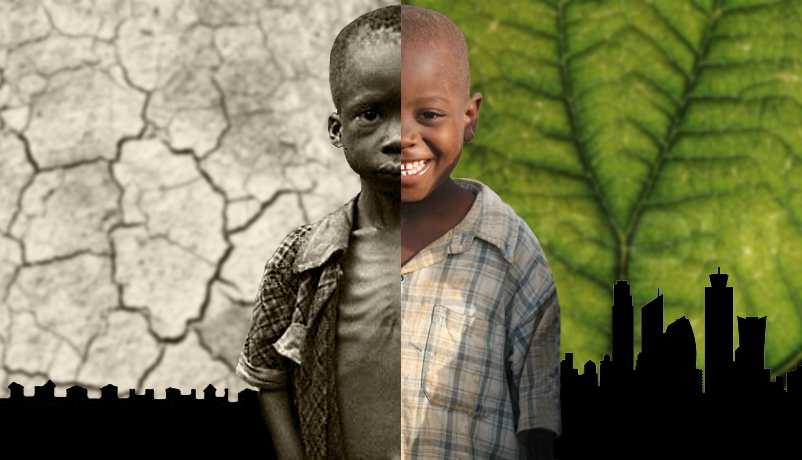 The third India-Africa summit kicks off on 26 October. It will see the participation of 54 African countries, with 35 heads of states already confirming their presence.
At the summit, India hopes to push for economic negotiations - from investment treaties to fostering innovation.
Significantly, India and Africa have much in common. A history of struggle against colonisers and fighting poverty to an abundance of natural resources and a growing consumer market.
The reason for hosting such a huge summit (the biggest in India's history) is simple. Africa is no longer the 'heart of darkness', and is no longer typified as the land of the Masai tribes or of AK47-wielding revolutionaries fueled by vested interests.
Africa is now a story of rapid economic transformation. And it is led by countries like Rwanda, a landlocked, primarily rural nation, which saw one of the most horrific genocides in history just two decades ago.
This efficient metamorphosis was ushered by Paul Kagame, the leader of Rwandan Patriotic Front (RPF) during 1994, who later became the country's vice-president, defence minister and has been its president since 2000.
Kagame enjoys a positive global image for his close relations with the United States and UK, but is also criticised by non-state actors like Amnesty, Human Rights Watch and Reporters without Borders for curbing civil rights.
Here's the amazing story of Rwanda's transformation - in the universally understandable language of numbers.
The number of people who got slaughtered in organised violence perpetrated by the Hutu, an ethnic group comprising 85% of the total population of Rwanda. The victims were Tutsis, who comprised only 14% of the population.
On 6 April 1994, a plane carrying the Hutu President of Rwanda, Juvenal Habyarimana and the President of Burundi, Cyprien Ntaryamira was shot down on its descent into Rwanda's capital Kigali. The ethnic cleansing of Tutsis started within 24 hours of this incident.
800,000 people were killed in about 100 days, which means more than 300 people were massacred every hour.
About three-fourths of the Tutsi population was purged and two million displaced during this genocide. Thousands of Hutus who opposed the killings were also murdered.
The Indiscriminate killing ended after the Tutsi-dominated Rwandan Patriotic Front defeated the Hutu regime and Paul Kagame took control.
Since then, Rwanda has seen a miraculous turnaround.
Rwanda's rank out of 189 countries, in the World Bank's 'Doing Business' report, 2015.
Only one other African nation, South Africa, is doing better than Rwanda.
In comparison, India's rank is a dismal 142.
Rwanda ranks fourth on the parameter of 'getting credit' to start a business. The US, the role model of 'development', ranks second, while India ranks 36th.
Additionally, Rwanda has remarkably improved its business facilities in just one year. For instance, it ranked 93rd in 'dealing with construction permits' in 2014; in 2015, it ranks 34th.
Prominent foreign businesses present in Rwanda include Visa Inc., Carnegie Mellon, Maersk, Chinese construction companies, South African telecom and Israeli solar power ventures, according to a report in Forbes.
Rwanda's GDP growth in 2014, up by more than two percentage points from 4.7% in 2013.
The targeted GDP growth in 2014 was 6%, which was exceeded convincingly. Much of this is ascribed to political stability.
Between 1990 and 1994, Rwanda's GDP growth averaged -11.4%.
During the same time, spatial inclusion has also increased. The share of rural households in 'integrated and economically viable' settlements increased from 37.5% in 2012 to 53% in 2013-14.
"I think it was down to political stability born out of excellent governance; that was the key that unlocked today's success," Prof. Manasseh Nshuti, an economist and former Minister for Finance, told the media this year.
The share of Rwanda's national budget in 2015 that was funded through local resources, implying fiscal independence.
In 1995, only 29% of the national budget was funded through local resources, and the rest from external donors.
In just two decades, local financial resources more than doubled, owing to one single fact - by 2005, domestic revenues had risen by 45%.
The per capita GDP of Rwandans as of 2014, up by more than 100% from US$ 225 in 2000.
Poverty rates also reduced from 58.9% in 2000 to 44.9% in 2014. From 2006-11, more than 1 million Rwandans were lifted out of poverty.
Most impressively, Rwanda is on track to achieve 80% of all Millennium Development Goals (apart from poverty eradication and employment targets).
Under-five mortality in Rwanda fell from 230 per 1,000 live births in 1998 to 55 in 2012; Infant mortality was reduced from 120 to 40 during this time.
The annual GDP growth between 2001 and 2008 of vegetable exports by Rwanda.
In 2001, the value of vegetable exports was zero in Rwanda but as of now it stands at more than $10 million.
The rise in vegetable exports is ascribed solely to the promotion of horticulture by the government.
Alcoholic and non-alcoholic beverage exports more than douled during this period.
All these products are non-traditional exports - whose value was insignificant and did not figure centrally in the country's export profile.
of Rwandans aged 15-24 years were unemployed in 2010-11.
In 2005-06, youth unemployment in Rwanda was much higher at 9.3%.
During the same period, gender gap in pay among those with post secondary-education decreased from 80% to 56%.
The low share of youth unemployment can also be attributed to the delay in joining labour force due to higher education, which is also a positive aspect
The current female participation in the Rwandan Parliament, as of 2015.
In 2000, female participation was a meagre 26%, whereas the present number is globally the best.
Rwanda has also achieved gender equality in primary and secondary education. Gross enrollment rates in 2013 were higher for girls compared to boys. Upper secondary and primary school completion rates were also higher for girls.
Gender equality has been important for Rwanda. For example, the government introduced the Hanga Umurimo (job creation) programme in 2011, which trained over 3,900 entrepreneurs by June 2014, with 50% being women.
Evidently, India can learn a lot from Rwanda. While India ushered in liberalisation in 1991, the country is still struggling to reap the desired results. Rwanda, where thousands were butchered only three years later, has achieved a total turnaround.
Clearly, Africa is not only about oil, diamonds and civil war anymore. It is the rising economy of this century, riding on the social enterprise of countless minds.
More in our #IndiaAfrica summit coverage:
Why Africa is an investment hotspot
India can learn from Rwanda! Seriously?
#IndiaAfricaSummit could be a game changer. Here's why
#IndiaAfrica: What Africa Expects Out of India
#IndiaAfricaSummit: Don't just stand, go in and deliver