Who needs Netflix? Not North Korea - they just launched Manbang
Catch Team
| Updated on: 10 February 2017, 1:47 IST
You know the kind of guy who would ask his friend to pose as a date to make the girl he actually likes jealous? That guy is North Korea. The girl he really likes is Netflix. And North Korea's friend is a homegrown version of the video streaming service Netflix, called Manbang. Yes, North Korea has launched Manbang as a counter to the US based Netflix.
Earlier this year in January, Netflix had extended its television and movie streaming service to a whole host of countries including India. Four places were quite conspicuous in not making the Netflix cut - China, Crimea, Syria, and North Korea.
But North Korea is of course, not one to simply be spurned. Hence the launch of Manbang, a video-on-demand platform via quasi-internet protocol television (IPTV), as revealed by state broadcaster the Korea Central Television (KCTV) recently.
Also read -North Korea fails fourth missile launch
Meaning "everywhere" or in all directions in Korean, Manbang offers viewers a wide range of entertainment options: a selection of documentaries about the country's "dear" leaders or state-approved television programming. You can also learn Russian and English languages, using IPTV services. There are five different TV channels to choose from including KCTV, Mansudae Television and Ryongnamsan TV. Viewers can read articles from the newspaper Rodong Sinmun and the Korean Central News Agency (KCNA), besides searching for specific programs by typing in the title.
How Manbang works
"The information and communications (IOT) technology is based upon two-way communications," said Kim Jong Min, head of the center in charge of providing information and technology, in the KCTV report.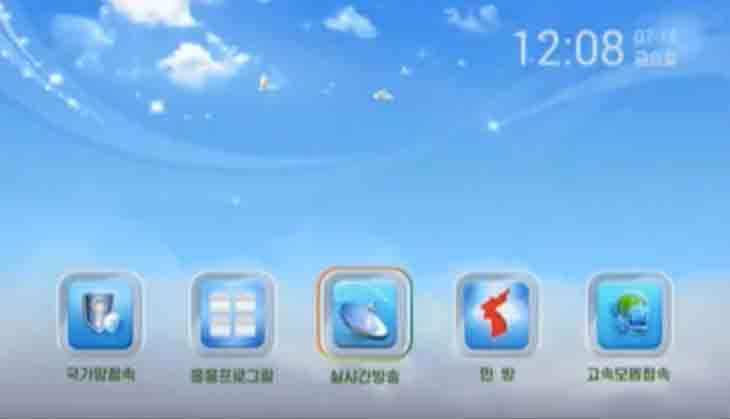 NK News, a US-based publication that covers North Korea spoke to a South Korean professor at a national university who said, "When judging from the content of the video, the North (appears to have) technology related to IPTV. However, it is hard to assess the quality of services and internet network." He didn't wish to be identified.
The local media also gave a demo of sorts on the installation process, which they claimed was pretty simple. "Firstly, connect a phone line to the high-speed modem, and then connect a cable box to the national network," KCTV said. "(Then) connect a High-Definition Multimedia Interface (HDMI) port of a cable box to the television, plug in and turn on. That's all."
They also reported that demands for the set top box is "particularly" high in Sinuiju city. "Since Sinuiju is a border and gateway city, people have trouble in watching TV due to radio interference. However, there is no such error now (after introducing the new system)," Joo Dae Hyun, a senior official at communications agency of North Phyongan Province told KCTV.
Streaming on terrible internet
However, what's a bit bizarre is that for a full fledged streaming service to work, one needs healthy internet to begin with. And, as Forbes reports, there's almost no Internet in the reclusive country. The report uses World Bank data to show how North Korea is home to 25.2 million people but just 12% of the population have domestic cell phone plans.
Also read - North Korea claims it's just made hangover-free alcohol

"If you have a set-top box on your TV, it still has to connect to a network via cable or wireless. Perhaps in some imaginary world, the North Koreans could create their own content, they could store it on air-gapped servers apart from the internet and distribute it, but even the Chinese can't afford that," says Steven Weber, professor of political science at the University of California, to Forbes. "And besides," he adds, "Who's going to want to watch all those North Korean films?"
We'll just have to wait to find out.