Who is 17-year-old Dimitrios Pagourtzis, the Texas Shooting Suspect?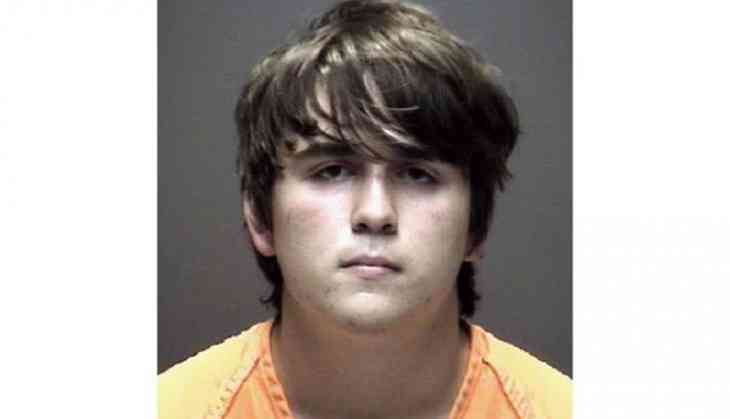 The 17-year-old boy named Dimitrios Pagourtzis who killed 10 students including a teacher in a school in Santa Fe, 48 kilometres southeast of Houston was like other teenagers, he loved dancing along with his Greek church group, loved symbology and Japanese history.
The authority investigating the shooting said that the young boy wore a trenchcoat while walking into the art class in Santa Fe school where he brutally shot nine fellow classmates and a teacher.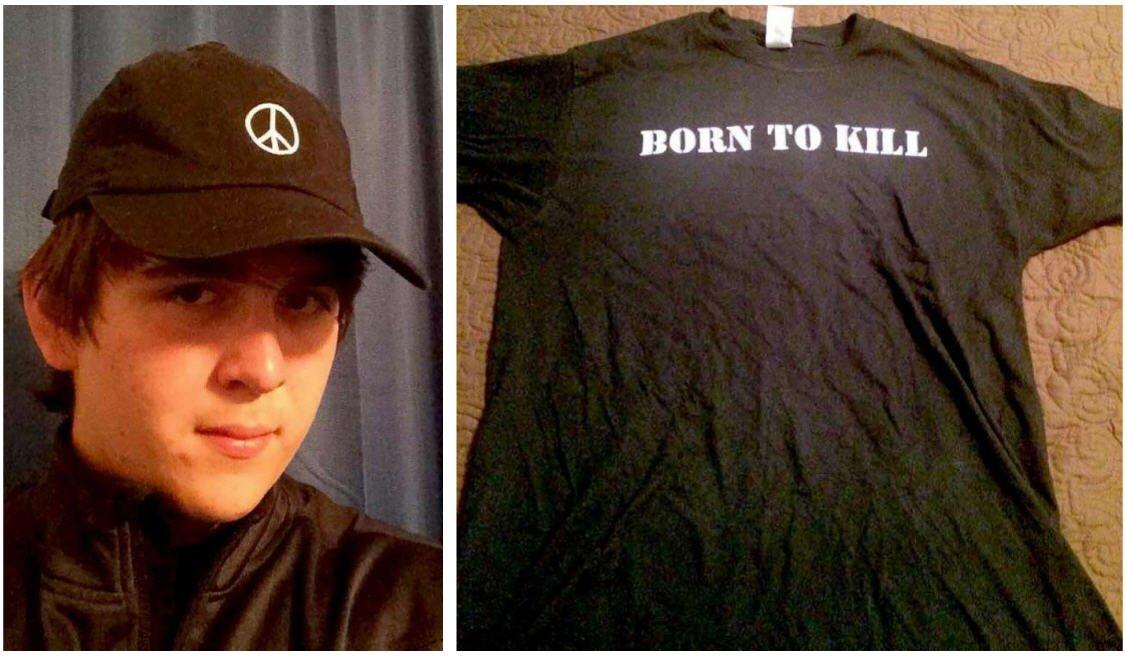 In a statement, Governor Greg Abbott said,"There were no red flags beforehand to indicate that Pagourtzis was headed for trouble."
In a Facebook post by Dimitrios Pagourtzis last month, he wore a black t-shirt with a caption "Born to Kill".
Personal journal seized by police after the shooting clearly states that he only wanted to shoot his fellow-friends but also commit suicide post shooting. But, Abbott said, "He didn't have the courage to commit suicide."
The Santa Fe High terrorist is Dimitrios Pagourtzis, a student who posted clothing with symbols associated with white supremacy on his social media. When are ppl going to face the fact that there are white supremacist terror cells all over the country, & these aren't lone wolves? pic.twitter.com/08Ww9DU8jD

— Tariq Nasheed (@tariqnasheed) May 18, 2018
The accused Dimitrios' fellow friends said that he was fascinated with Japanese imperialism and samurai culture. One of his close friend (name not disclosed) said, "He was interested in mystical and military symbols like the German Iron Cross and hammer and sickle he wore as pins on his clothing,"
He even added that he usually wore a trench coat similar to the one he wore to the school when he opened fire on innocent students.
17-year-old Dimitrios Pagourtzis who took the lives of at least 9 kids today at Santa Fe High School was NOT a Muslim. He was NOT an MS-13 gang member. He was a White American.

It's not time for us to take the 2nd Amendment away, but it IS time for common sense gun laws! NOW!

— Ed Krassenstein (@EdKrassen) May 18, 2018
Santa Fe High School Texas shooter allegedly Dimitrios 'Dimitri' Pagourtzis, per students. Facebook page deleted. YouTube account still up. Photos from Dimitrios Pagourtzis Facebook allegedly taken before page taken down - but a fake profile account may have popped up. Insignia pic.twitter.com/yDYjSR8BQA

— Paula Neal Mooney (@PAULANEALMOONEY) May 18, 2018
UPDATE: Shooter has been identified as 17-year-old Dimitrios Pagourtzis.

According to his social media pages, he had a vested interest in guns, knives and animal torture. He also owned a trench coat with USSR and Nazi medals on it.https://t.co/SwEsIcr2iY pic.twitter.com/bNjbpDl8Dx

— The Daily Caller (@DailyCaller) May 18, 2018
While one of the fellow classmates said that he never spoke to others," never really talked to other people." Another friend who played football with him said that he was a cool guy always easy to talk to.
Also Read:100 killed including children in Boeing 737 crash in Cuba