Watch video: Pride of Lions killed and ate rhino poachers on South African game reserve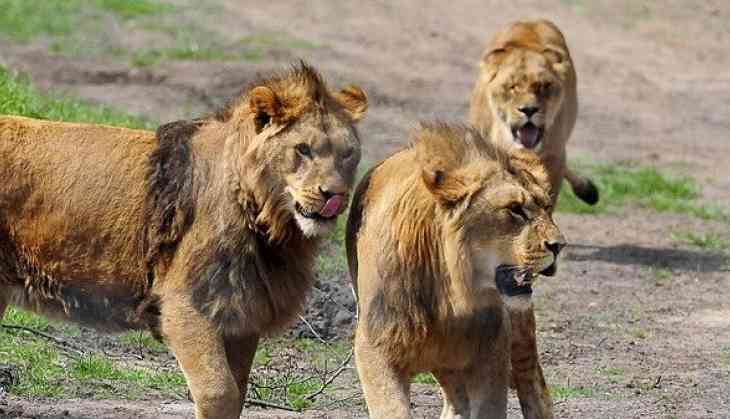 A pride of Lions ate and killed rhino poachers into a game reserve in South Africa.

Rangers discovered human remains around 4:30 p.m. local time on July 3 in the immediate vicinity of the lions' territory at the Sibuya Game Reserve in Kenton-on-Sea in the Eastern Cape, more than 24 hours after an anti-poaching dog alerted her handler that something was missing.

The members of anti-poaching unit investigated, they recovered human remains, a high-powered rifle with a silencer, wire cutters, an axe and three pairs of shoes.

Nick Fox, the park's owner, said the lions were shot with tranquilizer darts at first light so police forensic teams and the anti-poaching unit could comb the area for clues, and admitted it was not clear how many poachers may have been killed.
Also Read: Shocking video: Safari park owner in South Africa attacked by lion
"The only body part we found was one skull and one bit of pelvis, everything else was completely gone," he told Newsweek. "There is so little left that they don't know exactly how many people were killed, we suspect three because we found three sets of shoes and three sets of gloves."

He added: "They came heavily armed with hunting rifles and axes which we have recovered and enough food to last them for several days so we suspect they were after all of our rhinos here. But the lions are our watchers and guardians and they picked the wrong pride and became a meal."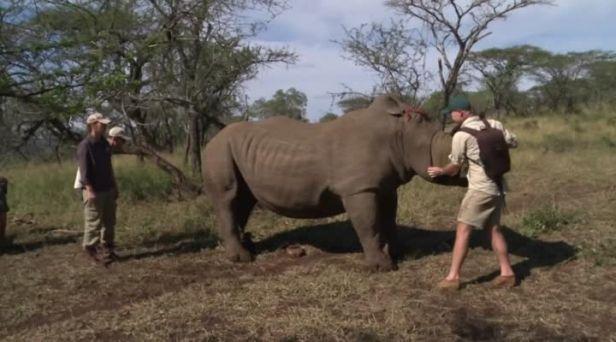 Police spokeswoman Captain Mali Govender said: "We do not know identities but firearms have been taken by the police and will be sent to the ballistics laboratory to see if they have been used in poaching before."

In 2016, the reserve saw three of its rhinos shot dead by poachers who broke into the reserve to cut off their horns.

Nine rhinos have been killed by poachers in Eastern Cape province this year, according to South Africa's Times.

The reserve is one of the most popular game reserves in the Eastern Cape and is home to Africa's big five – elephants, buffalos and leopards as well as rhinos and lions.
Also Read: Mystic Moggy: China mourns death of 'World Cup Cat' who predicted correct outcome of six World Cup results