Watch Royal Wedding Live: Prince Harry leaves hotel as he prepares to wed Duchess of Sussex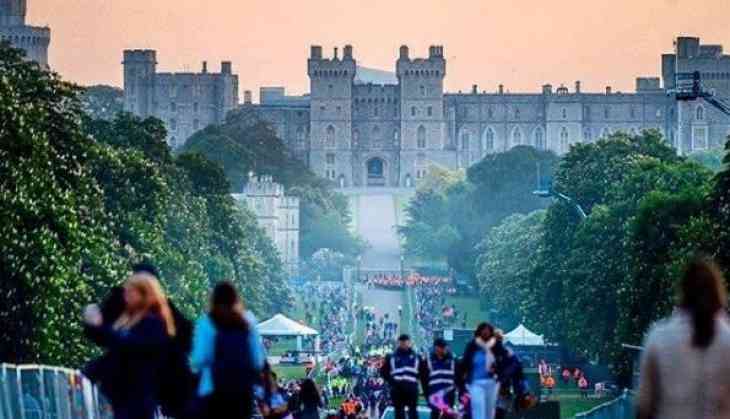 The special day has come for Britain as royal couple Prince Harry and Meghan Markle will say 'I Do' at St George's Chapel.

Windsor Castle is flooded with people to greet the newlyweds - with many hoping for the wedding to be sealed with a royal kiss or two.
The wedding ceremony will see the couple riding together in a two-mile, 25-minute open-top carriage procession through the streets of Windsor.

Prince Harry and and best man Prince William greeted jubilant crowds - many covered in Union Jacks and bunting - after waving off Meghan Markle and her mum Doria.
Today Prince Harry and Ms. Markle will be married at Windsor Castle surrounded by friends and family.

Follow us @RoyalFamily @KensingtonRoyal @ClarenceHouse live all day. pic.twitter.com/ajq4yURMod

— The Royal Family (@RoyalFamily) May 19, 2018
Prince Harry and William appeared in public on The Mall in central London in 2011.

Duke of Sussex, Prince Harry shook hands with royal fans in Winds and said he was feeling "great" just a day before his wedding.
Also Read: Royal Wedding 2018 Live: Prince Harry and Meghan Markle will be the Duke and Duchess of Sussex after royal wedding