Watch: Kangaroo interrupts soccer game, tries out as goalie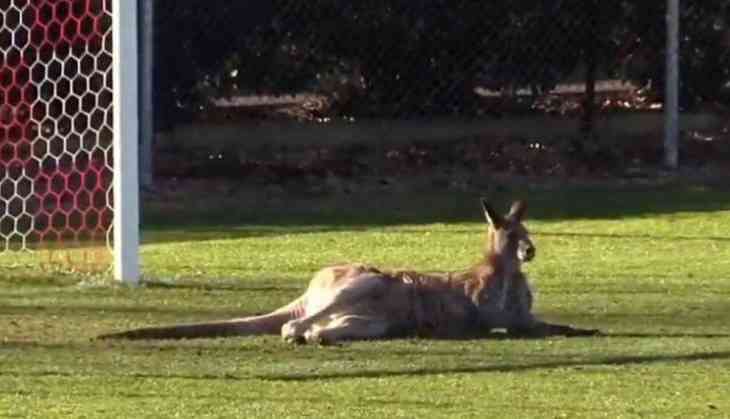 Half-way through a match between the Belconnen United "Blue Devils" and the Canberra Football Club on Saturday in Australia's capital Canberra, an Eastern grey kangaroo entered the stadium and leapt in the second half of the match.
A commentator announced during the match, "And the kangaroo is on the field to play again," Also added that the mammal is racing across the field, scattering players left and right, bearing down on goal.
In the video that has gone viral, soccer officials are seen punting the soccer ball towards the marsupial in a hope that it would bound away. But, the mammal had no impact and kept jumping here and there.
Last year Australian government hinted that the countries kangaroo population is more than human, approximately 45 million. It was only after a pickup truck ushered it off the field, the game started.
Also Read:World Record: Indian jewelers create record for most diamonds in one ring