Viral video of a bear having ice cream in drive-thru restaurant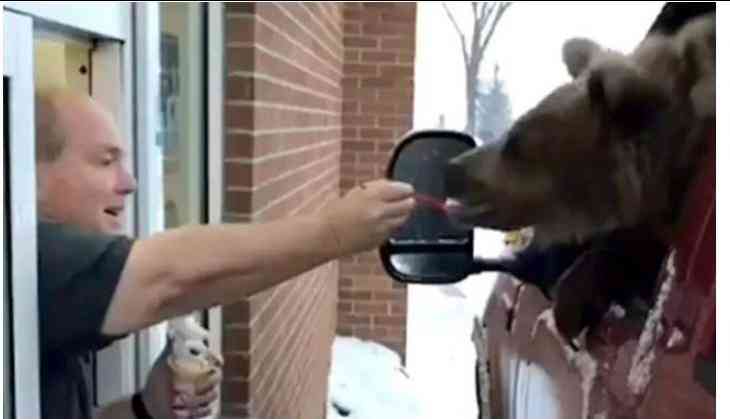 A video posted by Discovery Wildlife Park has put a zoo in the Canadian province of Alberta in trouble. They are charged for taking out a bear of captivity to a drive-thru restaurant. In the footage, the bear is seen eating hand-fed ice cream.
This video has gone viral on social media and received a lot of criticism.
According to a Wildlife official, the zoo owner is facing charges, "Under the terms and conditions of the zoo's permit, the charges are directly related to the alleged failure of the park to notify the provincial government prior to the bear leaving the zoo."
Zoo owner in a statement said, "We made a mistake. I'm embarrassed about it."
Also Read:WWE legend Ric Flair's daughter Charlotte loses teeth at Smackdown live in Germany