Viral Video: Man runs to save girl falling from building in China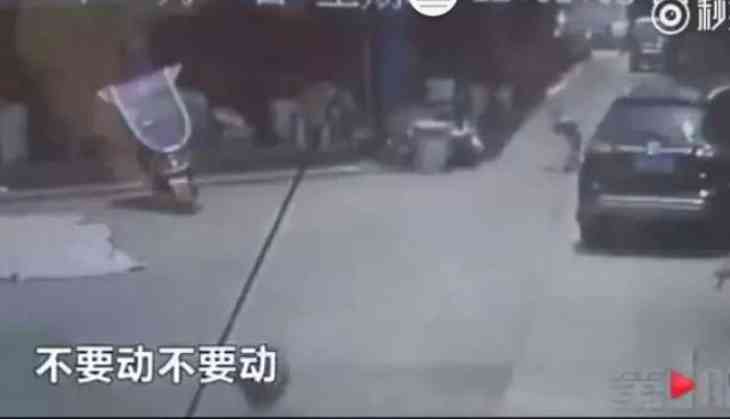 In a dramatic video, a salesman ran to rescue a girl dropping from the building. The video went viral on social media (Facebook and Twitter).
This is the video:
The video was recorded on May 15. This was recorded on a surveillance camera outside a shop.
A salesman talking on the phone notices something falling from a building, he quickly runs out and catches the little girl falling from the building.
A lot of people gathered on the street to see the brave man rescuing the little girl. The child seems unharmed in the accident.
Also Read:Japanese climber who lost nine finger tips to frostbite last year, dies on Everest