Viral Video: French woman walks tightrope on 35-metre high wire sans security equipment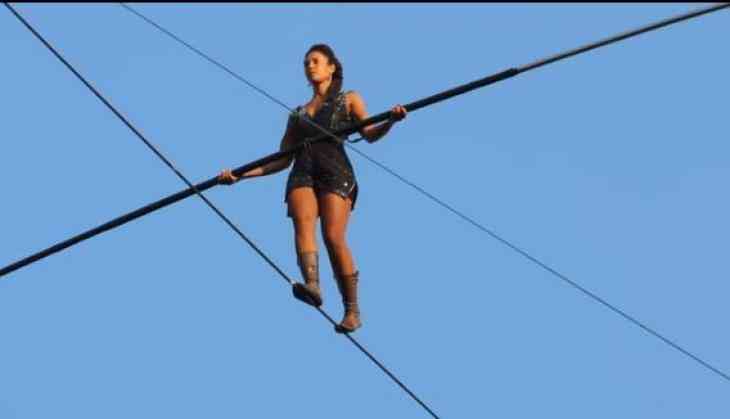 A recent incident where an acrobatic married couple showed their daring trapeze act on "America's Got Talent" went wrong. Acrobats are considered dangerous around the world.
Recently, a French tightrope artist Tatiana-Mosio Bongonga, stunned hundreds of people in Paris by walking on a rope suspended 35-metre (115 feet above the ground). The rope was tied at the city's hilly northern district of Montmartre, as per a Reuters report.
A video of the event, which has gone viral on social media, featured the 34-year-old walking on the cable holding a pole. However, what shocked many was the fact that she performed the stunt without using any security equipment.
Also Read: Shocking! Petrified trapeze act goes wrong on 'America's Got Talent'; video inside