US elections: India-US ties may not change dramatically even if Trump wins
Catch Team
| First published: 8 November 2016, 21:32 IST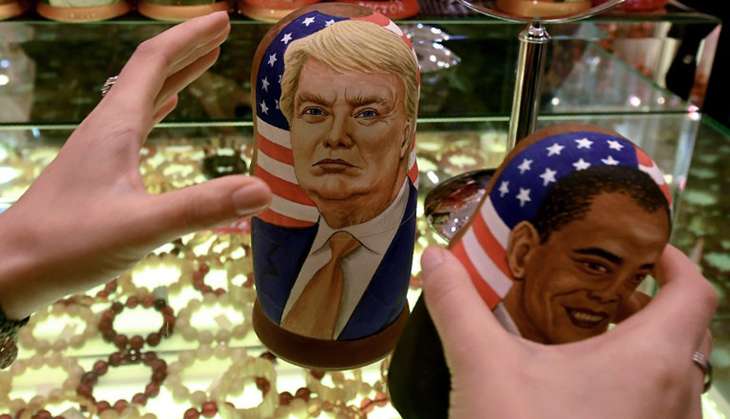 AFP Photo/Krill Kudryavtsev
The biggest and most keenly watched election is underway in the US. By 9 November, we will know if it's Donald Trump - the polarising anti-woman, Republican candidate, a non-protectionist, whose policy prescriptions sometime sound comical - or Hillary Clinton, the serving Secretary of State, an advocate of American intervention, who will end up in the White House.
Bilateral ties
India, too, is watching the polls closely. However, as policy wonks have been writing, India-US ties have grown beyond personalities. And that bilateral ties may not see a major shift even if Trump manages to get the numbers.
Also read - Lessons for democracy and common sense from the 2016 US elections
This, despite the fact that Trump has been acerbic on India, especially blaming it for the "theft of jobs" while he made some positive noises towards the end of the campaign, trying to woo the large Indian diaspora by praising Hinduism and Prime Minister Narendra Modi.
The ties with the US have seen an incremental upswing in the last more than two decades since India opened up its markets. Recently, both Modi and outgoing US President Barack Obama had set an ambitious task of taking the bilateral trade to $300 billion by 2020.
The US has called the bilateral ties as the most defining partnership of the 21st century, with India being designated as the special global partner and a major defense partner.
After the 2008 civilian nuclear deal, the US has also been pushing India's case for the permanent membership of the Nuclear Suppliers Group, and recently signed the defense logistics sharing agreement, the LEMOA, taking the relationship to another level.
The next level
While Clinton is expected to carry on with the policies of the Democratic Party, even if Trump were to come to power, it would be difficult to upset the terms of engagement that both the countries have agreed on.
And that a strong bilateral relationship, with the mammoth trade and defense, and security partnership component would actually work for the benefit of the Republicans as well, for Trump has been speaking on the need for more action against terrorism.
Upsetting the Asia Pivot
And has not been generous towards China even going to the extent of saying that China is using the US as a piggybank to rebuild itself, something India would be pleased with, for the ties with the Eastern neighbour have seen a downward spiral, especially after the latter decided to invest a mammoth $50 billion in China Pakistan Economic Corridor. This has riled India which sees it as a gift to its belligerent Western neighbour.