Trump's misogynist comments have been turned into a powerful photo series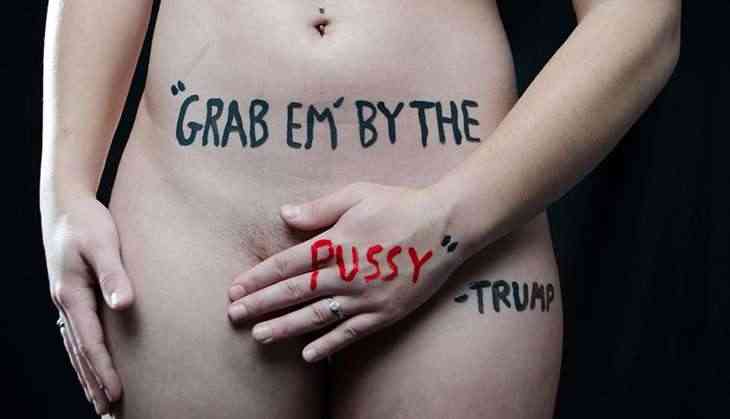 On 8 November, 2016, if you felt like the world had shattered, you definitely have something in common with Aria Watson. Not because she was hoarding black money in India, but because the sexist, misogynistic, xenophobic and politically incorrect tangerine called Donald Trump was announced as the next American president.
While most of us were expressing our denial or shock on social media, 18-year-old Aria Watson decided she had to do something more. So she turned to art.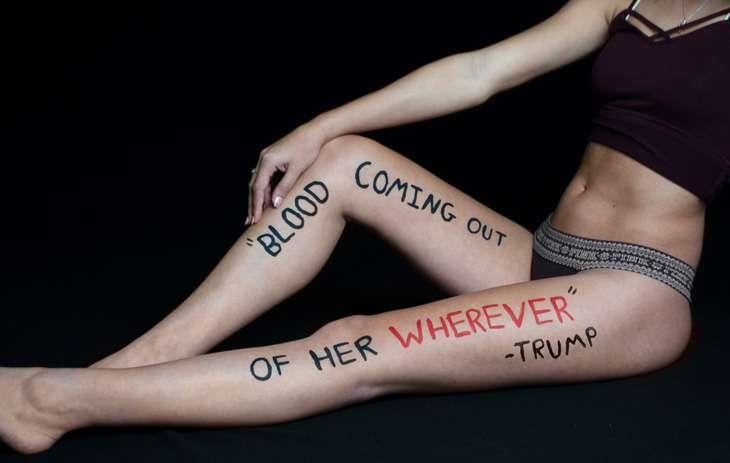 Aria Watson
Watson, a first-year student of Clatsop Community College in Oregon, created a stunning photo series titled "#SignedByTrump" for her photography class project.
The powerful photographs show some sexist comments about women made by United States President-elect Donald Trump painted on the bare bodies of women.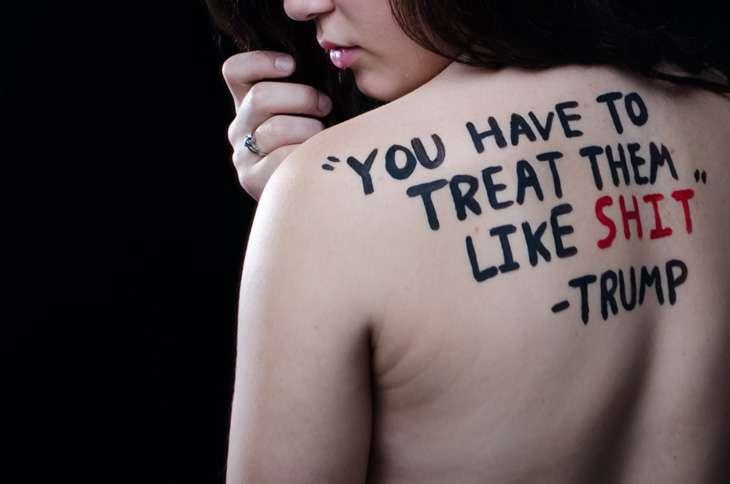 Aria Watson

The resulting photo series serves as an in-your-face reminder of that Trump was voted to power despite the inexcusable things he has said about women. It is also a commentary on how daunting the next 4 years of his presidency will be.

"I never really cared for or understood politics," Watson admitted.

But this year was different. As a feminist, when I saw that Donald Trump actually won, my heart shattered.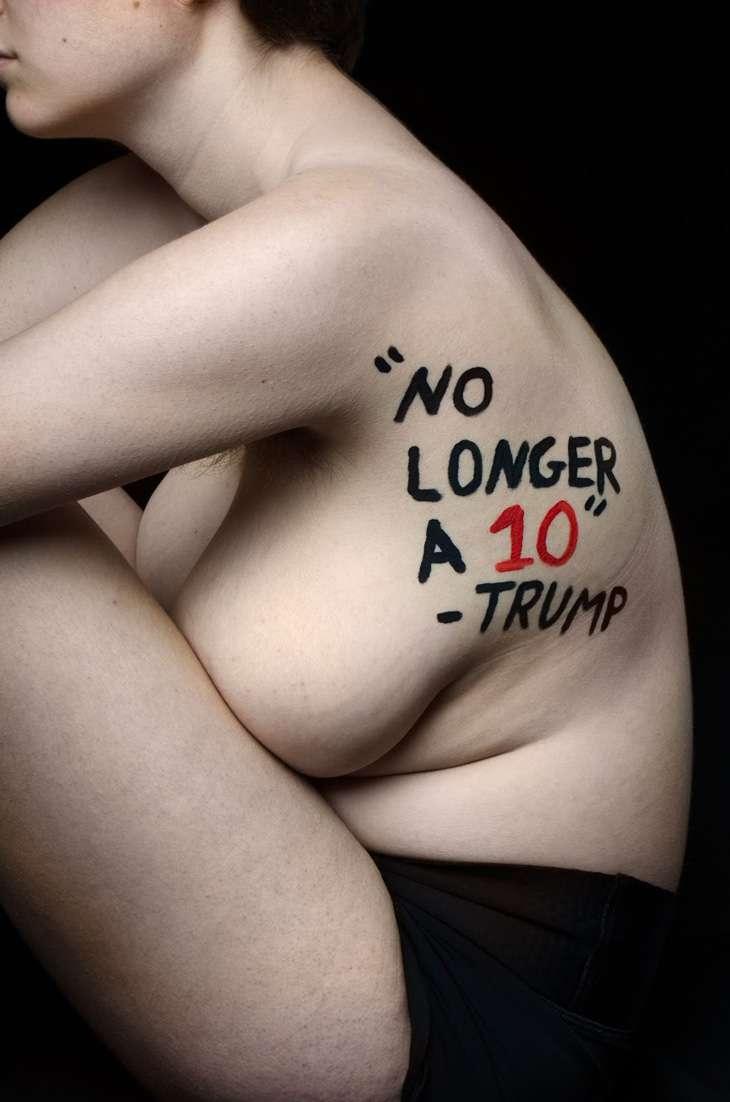 Aria Watson
Watson, who's also a YouTube vlogger, mentioned in one of her videos how difficult it was finding women to model for the series. She finally ended up featuring four of her close friends and herself. What's admirable is that these are normal everyday women; un-airbrushed, imperfect, real.
Watson did receive some backlash for not having more diversity in the series. But her response seems genuine. "I understand where those people were coming from," she said.
"Don't get me wrong I would have LOVED to have some more women of color, but I live in such a small town and attend such a small college where the majority of people are white."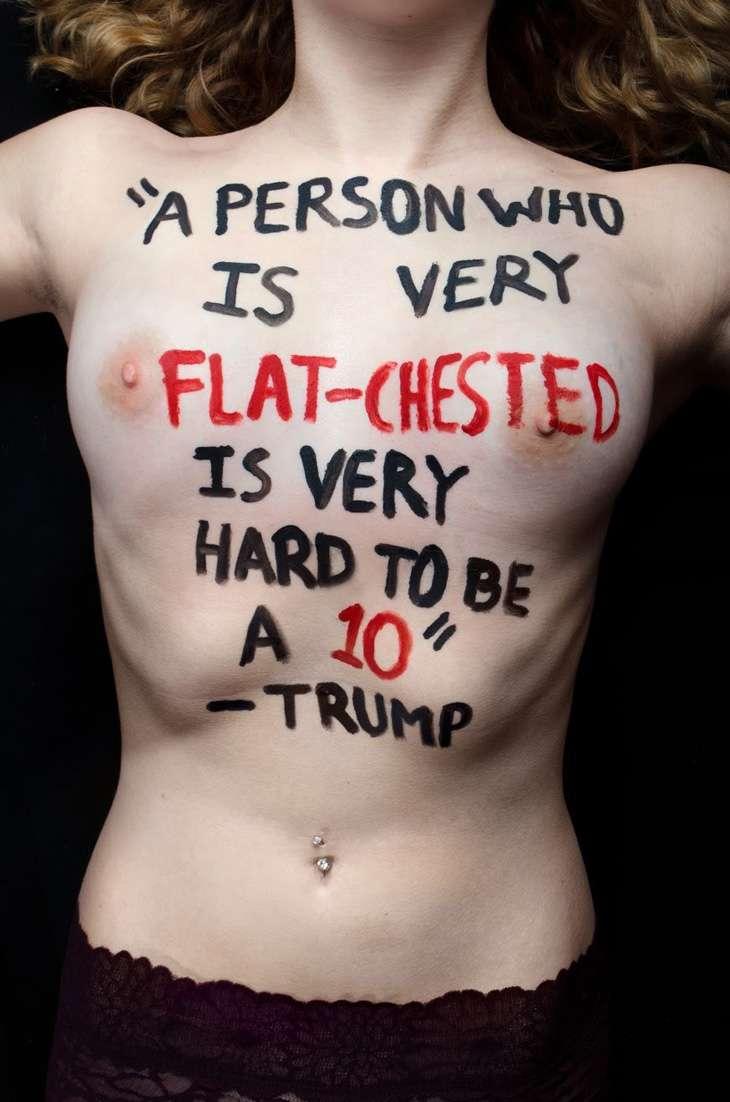 Aria Watson
And what's most important is that, Watson, being a teenager, understands the importance of a series like this. She understands why it's absolutely imperative to call out Trump's sexism and protest against it. "We can't have a leader who says such horrible things about women. I'm scared that the way he speaks about women ―this sexism and misogyny― will end up becoming a social norm."
Something to really think about.