Trump's misogynist comments have been turned into a powerful photo series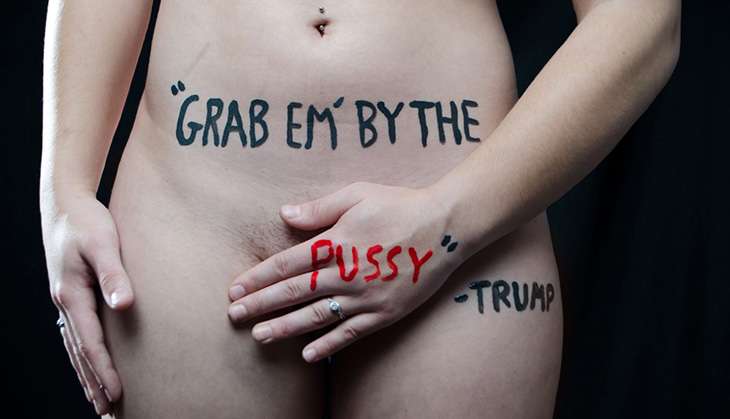 On 8 November, 2016, if you felt like the world had shattered, you definitely have something in common with Aria Watson. Not because she was hoarding black money in India, but because the sexist, misogynistic, xenophobic and politically incorrect tangerine called Donald Trump was announced as the next American president.
While most of us were expressing our denial or shock on social media, 18-year-old Aria Watson decided she had to do something more. So she turned to art.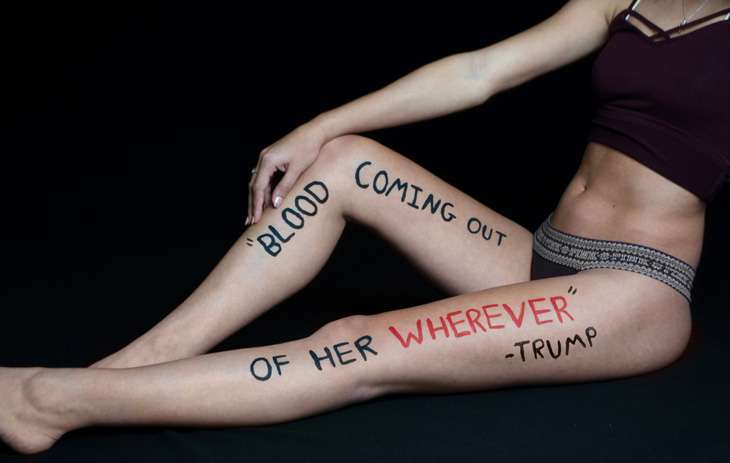 Aria Watson
Watson, a first-year student of Clatsop Community College in Oregon, created a stunning photo series titled "#SignedByTrump" for her photography class project.
The powerful photographs show some sexist comments about women made by United States President-elect Donald Trump painted on the bare bodies of women.